If you've come across seam line tattoos on your social media timelines and wondered what they are all about, you're not alone.
The style of ink seems to have recently sparked interest on video sharing platform TikTok, with some users now wondering what the style of tattoo is exactly and the meaning behind it.
We explore what seam line tattoos are and the meanings behind the ink as it trends online.
What is a seam line tattoo?
A seam line tattoo is essentially a continuous line tattoo that is often drawn straight from one point of the body to another. 
A common placement for the ink sees a straight line span from the side of the neck to a person's fingertip. Another sees a straight line tattooed from the nape of the neck down to the lower back.
However, the form of tattoo is not limited to these placements as the style of tattoo has also been used around the ear and on the hand, outlining individual fingers.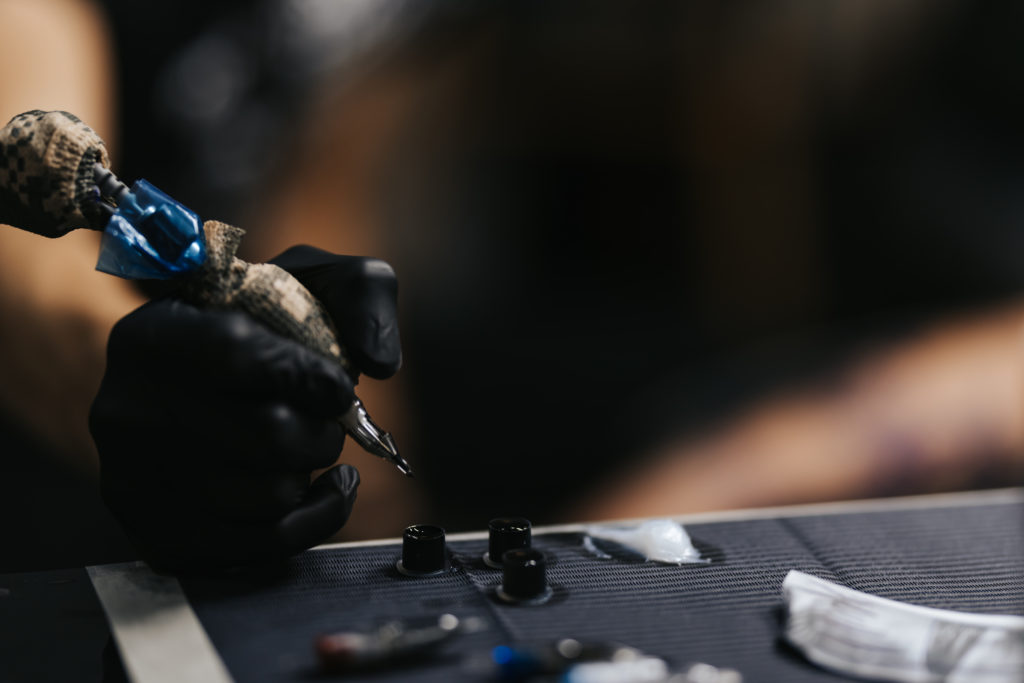 Meaning behind seam line tattoo explored
While the style of tattoo doesn't carry a specific meaning, blog site Tattoodo reflected on how the line could reflect "invisible outlines" of an individual's body.
The term seam is better understood in the world of fashion and clothing as it describes two pieces of fabric coming together as one.
In the context of a tattoo, the idea of two becoming one could be reflected in a variety of different meanings. For example, a possible meaning of the seam tattoo style could explore the idea how a seam has to be strong to keep its two halves together.
However, as with any tattoo, ultimately its meaning can be different depending on the individual who chooses to get it. 
A Tiktok user who has had the ink done recently opened up on what the tattoo means to them and said they interpret it as a "measuring point" of their life. 
They explained: "I think it can be viewed as like a measuring point in my life and, if it does change, if it gets curvy, that's ok, so does life."
You may have seen the style as stockings too
Seam line tattoos are not a new concept as the style of ink has also been placed on the back of the legs and calves to represent stockings.
The placement of the tattoo is said to refer to a time when women during the Second World War drew the seams of their stockings due to stocking supplies being scarce. 
As explained by the Perfume Passage Foundation, during the war, liquid stockings, aka nude-coloured make-up, was applied with some opting to add the look of a seam with an eye pencil. 
Over the years some have added their own spin on the stocking seam tattoo design as some feature other inks at the top of the lines such as bows, while others have incorporated the line in larger pieces. 
Related Topics