Staying indoors doesn't mean we have to lose touch with friends and family. Here are some social ideas to pep up the lazy days of lock-down
I have a confession to make. Before social distancing I hadn't heard of Zoom or Google Hangouts. I was a Skype, FaceTime and Facebook Messenger kinda gal. Then it all changed. My 'new normal' began while I was having my tea or, rather, my pudding… it was a Magnum in case you were wondering.
I have another confession. I'm a mother of two and furloughed from my communications job. I'm home-schooling (terribly) and missing my friends. Therefore, I'm not judging people who drink with friends and/or family at all – the Japanese wouldn't have created the word 'on-nomi' (drinking online) if it wasn't meant to be a way to survive social distancing. We're in this together – and it looks like it could be a long journey!
Let's begin with a disclaimer – these socialising suggestions for lock-down are all ones I've participated in and (sadly) I receive no financial gain from recommending them.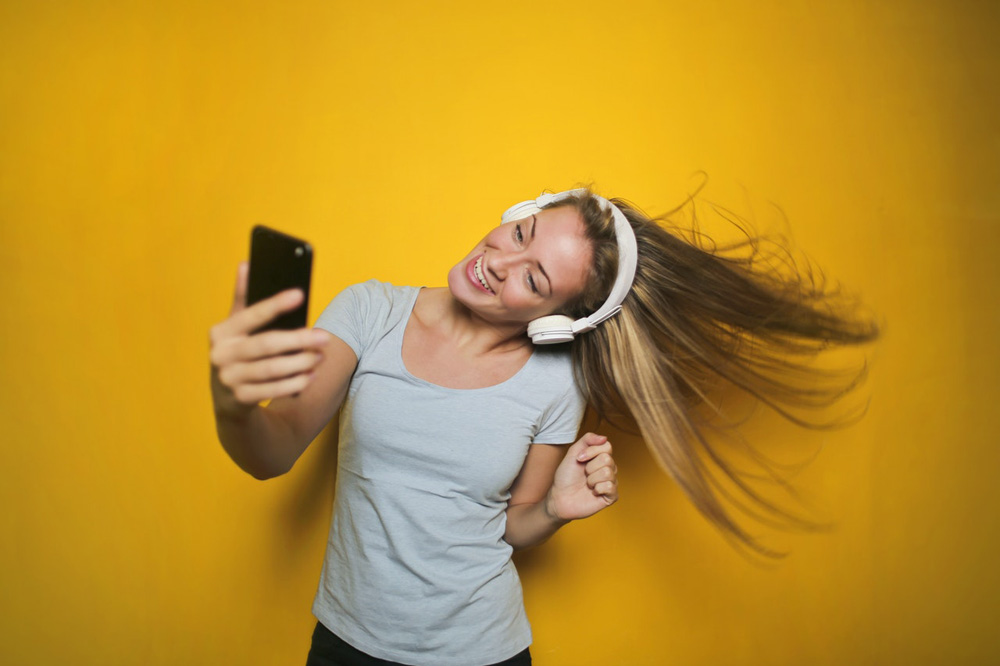 Sing a song of sixpence
According to the University of Oxford, singing can have a positive impact on your mental and physical health, which are as important now as they are at any time. From improving breathing techniques and posture to releasing emotions and hormones, singing is a free medicine and something that deserves more credit. Not only that, singing in a choir can improve your confidence and encourage you to socialise.
So many choirs have launched as an antidote to lock-down. Some require membership fees, while others are free to join or for a charitable donation. Go on, we all know you sing in the shower anyway!
Great British Home Chorus
If you fancy singing along with thousands of others across the country, TV choirmaster Gareth Malone and his Great British Home Chorus might be more your style!
Remote Jelly Choir
Organised by professional singers Joe & Chelle, Remote Jelly Choir gathers on Mondays from 7.30pm to 8pm. It's free to join but singers can donate towards the upkeep of Joe and Chelle's local theatre, Theatre Royal Bury St Edmunds. Like other theatres in the country, it is losing thousands of pounds a day after 'going dark'. You don't need to live in the area to join.
The Sofa Singers
Created by singer and author James Sills, The Sofa Singers' 45-minute session gathers members from around the world. It's free to join although you need to book your space through its Eventbrite page.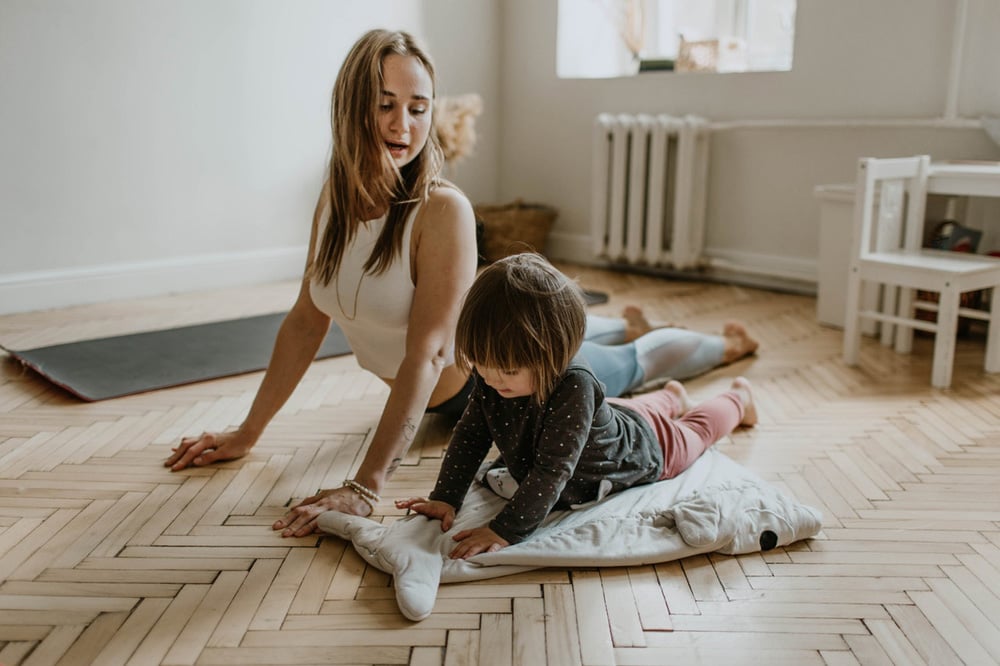 I like to move it, move it
We all know we have to get as much exercise as possible for the benefit of our physical and mental well-being, Here are some ideas if you prefer to exercise at home rather than risking it outdoors among the joggers. Don't forget to link up online so you can take part with friends!
Joe Wicks – The Body Coach
Dubbed the nation's PE teacher, Joe Wicks has been holding PE With Joe on his YouTube page every weekday at 9am since schools closed to the vast majority of pupils. Not only that, he has pledged to donate 100% of the revenue he receives from views to the NHS. Please note, you don't have to be a child to take part – it's actually quite hard! Who can do the plank the longest among your friendship group?
Fitsteps
Launched in 2013, FitSteps is a great opportunity to learn some dance steps. Hosted by by Strictly Come Dancing professionals Ian Waite and Natalie Lowe and Olympic swimmer Mark Foster, it claims to be the world's only ballroom and Latin dance-inspired fitness class. Classes are free on its Facebook page and take place at 7pm on Tuesdays and Thursdays. Get together with friends online and get your rumba going! Sequins and fake tan are optional – but recommended!
Move It Or Lose It
Aimed at those keen to keep active in later life, Move It Or Lose It was launched in 2010 and offers a free exercise-at-home pack. Not only that, it hosts a live exercise session at 2.30pm every weekday on its Facebook page.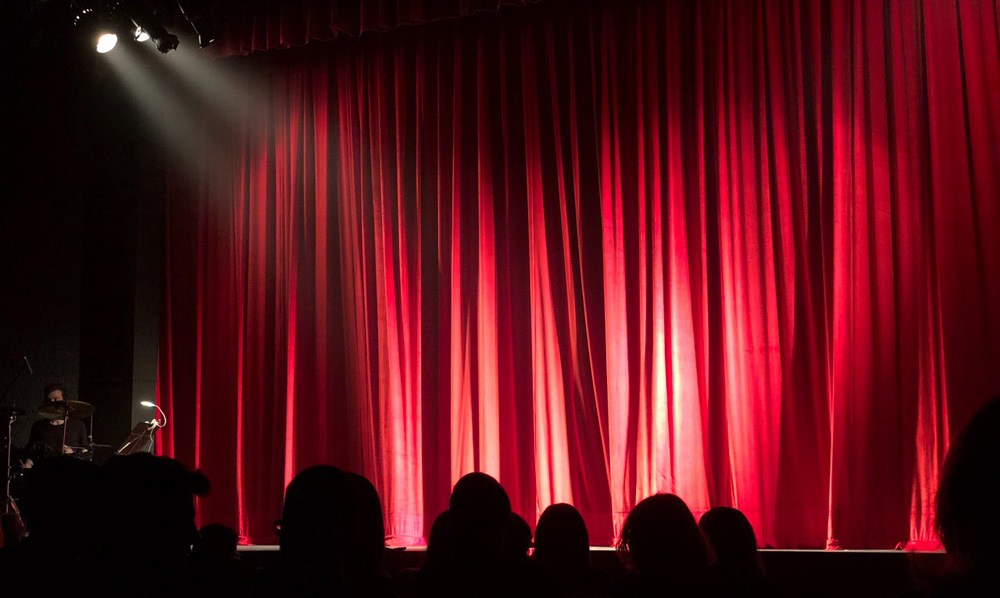 Performances
The lock-down shouldn't mean you can't experience the joy of theatre, comedy and live music. Why not make a night of it while perhaps allowing alcohol to take a bow? Have a date night with your beloved housemate, mum or video-call a friend and watch that musical you've always wanted to see – together. You might have to pay for some experiences, while others might not be around for long so, when you find something to watch, don't leave it for long! Grab some popcorn and, if you want to be fancy, wear your best jewellery and clothes, call your friend and watch it together. Many services ask for a charitable donation.
The Shows Must Go On
Andrew Lloyd Webber is sharing some of his West End and Broadway hits during the lock-down. Jesus Christ Superstar, starring Tim Minchin, Mel C and Ben Forster, was released on Good Friday (10 April) and with Cats, Evita and Phantom Of The Opera just a small selection of Lloyd Webber's collection, we'll be in for a treat during the next five weeks. Hurry, though, once released on a Friday there are only 48 hours before they disappear!
National Theatre At Home
The National Theatre is streaming performances of some of its most popular productions. The programme started with One Man, Two Guvnors. Premiering every Thursday evening, each show is available on demand for one week. Jane Eyre, Treasure Island and Twelfth Night are all lined up for the next few weeks.
Royal Albert Home
The Royal Albert Hall also remains in the dark but that hasn't stopped the iconic venue from releasing a schedule of events that will be broadcast live from performers' own homes! Alfie Boe, Sea Shambles and even the cast from Brassed Off! will open their doors to you.
Fleabag Stage Show
Award-winning stage show Fleabag is available to rent online until Friday, 24 April. Phoebe Waller-Bridge has released the performance on Amazon Prime and Soho Theatre On-Demand to raise funds for several arts charities and the NHS. Prices start at £4 and you have 48 hours to watch it as many times as you like.
Pub quizzes
Let's face it, we all love showing off our knowledge to friends and getting the answer before team members. A quick search on Facebook will reveal a host of online quizzes for most nights of the week. This week alone I've taken part in general knowledge rounds, quizzes based on Friends and the Titanic, and a Nineties pop quiz. Remember, you're only letting yourself down if you look up the answers on Google! Many quizzes are raising money for charity so check you're following instructions for the correct donation page – beware phishing scams.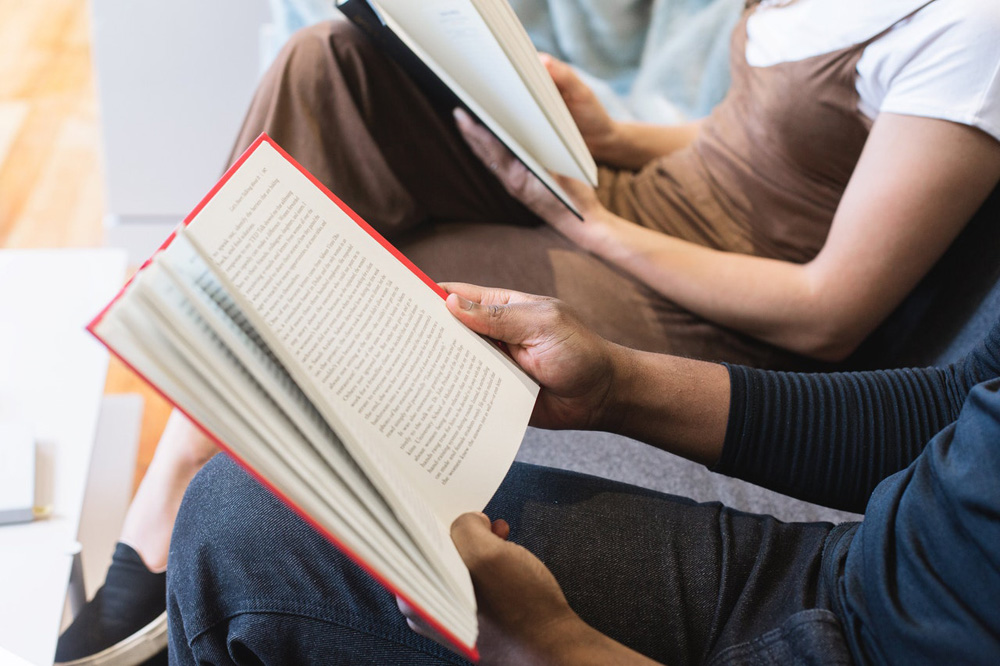 Book clubs
I'm missing my book club girls terribly. You can join clubs such as Reese Witherspoon's or make your own with friends. Each month, you catch up to talk about the book you've just read. Then you choose a new book and talk about it the next month. I must admit our club usually involves a lot of wine and carbs too.
You don't have to spend a fortune on books either. Check out your local library's website to see if it offers online reading, where you borrow a book for free! Alternatively, you can listen to it on Audible, which is currently offering a free 30-day trial.
Do what you like!
This is a strange time for all of us but people are doing all they can to stay in touch with loved ones and, whether that involves a drink or not, it's lovely to see their faces! Stay home, stay healthy and stay in touch. On that note, I'm going to have a drink. Cheers!
Related Topics