According to environmental charity Greenpeace, supermarkets account for 900,000 tonnes of plastic wrapping a year. Here is a breakdown of the top plastic free UK supermarkets.
Since the outcry against single-use plastic gained global traction, efforts have been made to reduce plastic footprints across major retailers.
Morrisons has bagged second place in Greenpeace's supermarket plastic policies league table. It was outranked by Waitrose, which has since introduced refill stations at some of its stores, and subsequently, achieved a marginal dip in its single-plastic consumption.
How do UK supermarkets rank?
First place: Waitrose
The retailer bagged the top spot after introducing refill stations at some of its stores and switching its plastic produce bags for compostable material, resulting in a marginal dip in its plastic consumption.
Furthermore, in an effort to keep hold of its coveted position, the supermarket followed Morrisons' lead yesterday, after it announced plans to ditch bags-for-life after news that the reinforced plastic bags were turning up in landfills.
Second place: Morrisons
The supermarket upped its game this week by launching a trial to replace its bag-for-life with paper. If successful, the plan will be rolled out to its some 500 stores across the UK. The store also offers paper bags for loose produce and introduced plastic-free isles in a number of branches.
Third place: Sainsbury's
The company pledged to reduce plastic packaging in its stores by half, with a target date of 2025. Since the announcement, the supermarket has introduced reusable produce bags and paper bags, rather than plastic, for customers to fill up on loose fruit and veg.
Fourth place: Marks & Spencer
Earlier this year the retailer introduced a plastic-free isle in two of its stores.
Fifth place: Co-op
The brand introduced compostable carrier bags last year and has pledged to make all its plastic packaging recyclable.
Sixth place: Tesco
Starting in March, the company made good on its pledge to scrap one billion pieces of plastic wrapping from its own-brand products, such as multi-pack baked beans, by the end of 2020.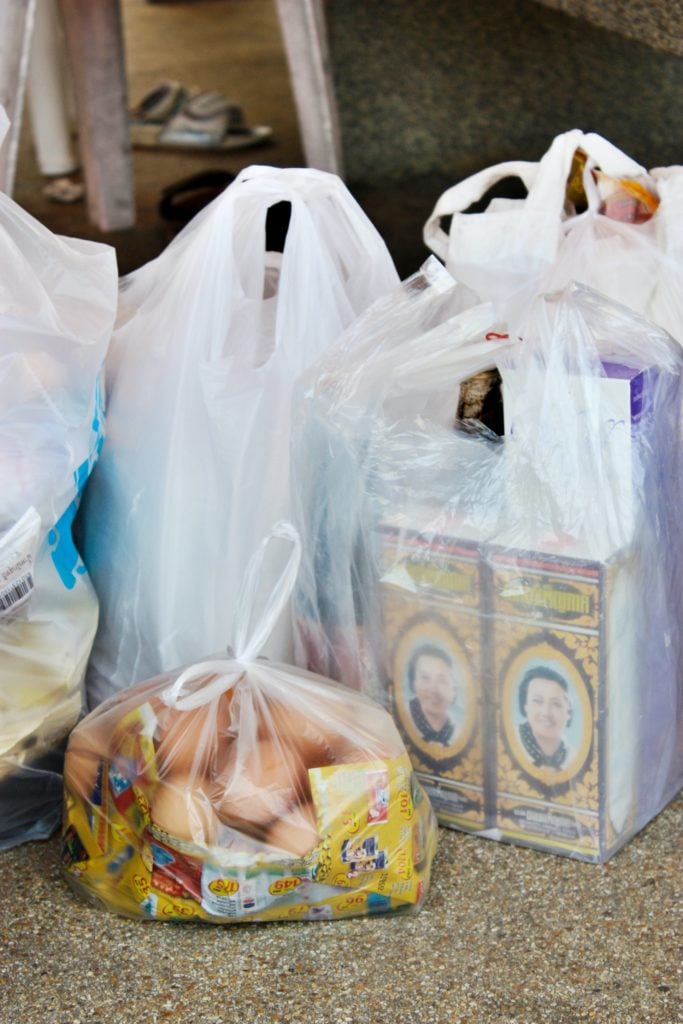 Seventh place: Iceland
The frozen food specialist was the first major retailer to commit to plastic-free own-brand products by 2023, although a failed trial saw the reintroduction of plastic packaging across some of its fresh produce.
Eighth place: Lidl
While eighth place is definitely not something to shout about, the company launched its 'ocean-bound packaging' sourced from beaches around South-East Asia in February.
Ninth place: Asda
The latest ranking saw Asda plummet from sixth to ninth place. Since the drop, it has accelerated its commitments to moving to recycled materials for 30 per cent of its own-line packaging.
Tenth place: Aldi
Sadly the old bargain faithful falls in last, owing to a distinct lack of loose produce. In spite of this, the store has assured its commitment to reducing single-use plastic 25 per cent by 2023.
Related Topics