Those who enjoy the chocolate surprise at the end of a sundae cone will be pleased to hear you can now buy just the chocolate-filled ends thanks to snack brand Muddy Bites. The waffle cone treat has gone viral online as some are curious to know where to buy Muddy Bites and if they're available in stores.
What are Muddy Bites?
Muddy Bites are essentially the chocolaty end piece of a sundae cone. The concept for the sweet treat was first realised in 2018 by co-founders Tyler Devos and Jarod Steffes.
After a couple of attempts at raising money through Kickstarter campaigns to fund the making of the chocolate ends, they started production in 2019.
Almost three years later, the brand has grown in popularity, having sold over 5 million of their bite-sized waffle cone snacks.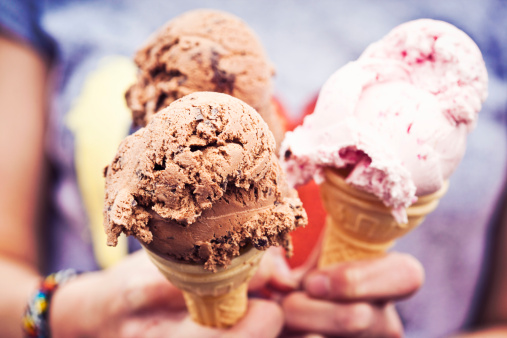 TRENDING: What is Jessa Seewald's new baby's name?
Snack brand release dark chocolate edition
The snack company, which is known for its milk chocolate cone ends, recently expanded to include a dark chocolate edition of the treat.
The brand revealed the latest chocolaty flavour on Instagram last week. At the time, they wrote: "Our new flavor is officially here! It features our crunchy, light mini waffle cones filled with delicious dark chocolate."
On the about section of the company's website, Muddy Bites teased its plans for a range of new flavours, so dark chocolate could be the first of many.
Where to buy Muddy Bites?
The snack has since gone viral on social media as many are curious to know where they can get their hands on the chocolaty treat:
The waffle cone treat is currently only available to purchase on the Muddy Bites website.
Although in a FAQ featured on the Muddy Bites Instagram Stories, the brand hinted "Big things are coming" as they hope to expand the distribution of the popular snack.
Related Topics