Counting On reality star Jessa Seewald has announced the arrival of her fourth child, a baby girl. Following the news, some are curious to know what Jessa Seewald has named her new baby.
Who is Jessa Seewald?
Jessa Seewald (née Duggar) is best known for being one of 19 children to parents Jim Bob and Michelle Duggar.
The Duggars rose to fame in 2008 when their TLC series 19 Kids And Counting, which followed the lives of the family, first aired.
Jessa has since appeared alongside her family in a second series entitled Counting On, which sees her and her older siblings start to have children of their own.
CELEBRITY: Willow Smith's faith explored following new hand tattoo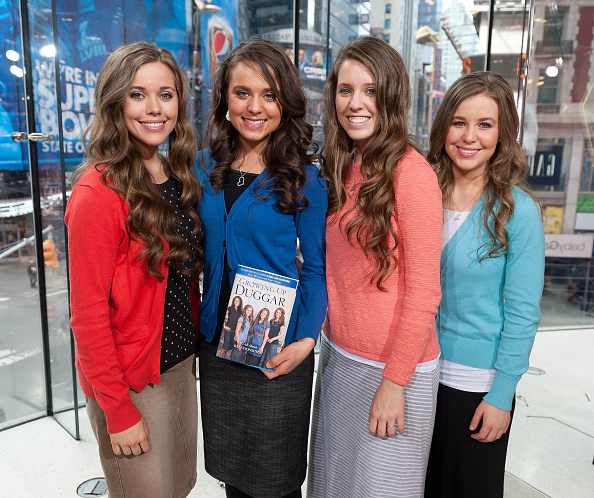 What is Jessa Seewald's new baby's name?
Jessa Seewald and husband Ben Seewald announced they had welcomed their fourth child in a post on Instagram on Monday (19 July). At the time she wrote: "Baby Seewald #4 has arrived!"
The reality star also posted a video to her YouTube Channel, where she documented the lead up to her birth. Seewald has since uploaded a second part where the couple revealed they had welcomed a baby girl.
In the video, Jessa and Ben announced the name of their daughter as Fern Elliana Seewald while video calling family.
TRENDING: Who is Jeopardy contestant Allison Pistorius?
How many children does she have?
Jessa Seewald and her husband, Ben Seewald, who she married in November 2014, have four children together.
The couple welcomed their eldest child Spurgeon Elliot in 2015 and two years later had their second son, Henry Wilberforce.
In 2019, Jenna and Ben announced the birth of their first daughter, Ivy Jane, and have since welcomed their youngest daughter, Fern Elliana.
Over the years the couple have admitted they are open to adoption. Following the birth of Spurgeon, they told US Weekly in 2016: "We don't know what the future holds, but as the Bible says, 'Man plans his way, and God directs his steps.'"
Related Topics