Animal Kingdom season 5 episode 2 aired last night, including more segments featuring a young Janine "Smurf" Cody. Who is Animal Kingdom cast member Leila George, the actress who plays young Smurf?
Meet Leila George, aka young Smurf on Animal Kingdom
Leila George has played the younger version of Janine "Smurf" Cody in 15 episodes of Animal Kingdom, so far.
She will also appear in next week's episode, Free Ride (season 5 episode 3), the season finale on 19 September, and the first episode of season 6, which doesn't yet have an air date.
CULTURE: Twitter reacts to 'fire' Tune Squad jersey
Smurf's flashback "origin" story takes viewers back to the 1980s. The segments featuring a young Smurf have been received well by the show's fans on Twitter.
One commented on how well Leila George, who plays the younger Janine, matches Ellen Barkin's walk. Another wrote that the flashbacks are "carrying the show" – though this latter isn't positive overall, despite complimenting George's role and performance.
What has Leila George been in besides Animal Kingdom?
Leila George D'Onofrio, 29 years old, is an Australian-American actress. 
Born in Sydney, Australia to actor and producer Vincent D'Onofrio (who played Private Leonard "Gomer Pyle Lawrence in Full Metal Jacket and Edgar the Bug in Men in Black) and actress Greta Scacchi (June Gudmundsdottir in Robert Altman's The Player), Leila George grew up in Brighton, in the UK.
RELATED: Who is Animal Kingdom actor Finn Cole?
Her parents divorced in 1993, four years after they married. In 2011, she went back to Australia to study at Sydney Film School. A year later, she moved to New York City and enrolled at the Lee Strasberg Institute, where her father taught masterclasses.
Leila George's acting credits include Mother, May I Sleep with Danger? (2016), Mortal Engines (2018), The Kid (2019) and The Long Home (unreleased). Even if things go downhill from here, it might not faze her.
"If this whole acting thing doesn't work," she told W Magazine in 2019, "I can always open a bakery."
Is she married?
Leila George married Sean Penn on 30 July, 2020. They had been "romantically linked", according to People, since 2016, although they did have a "stretch of being on and off" before they married.
CELEBRITY: Chrissy Teigen's 'Cancel Club' expression explained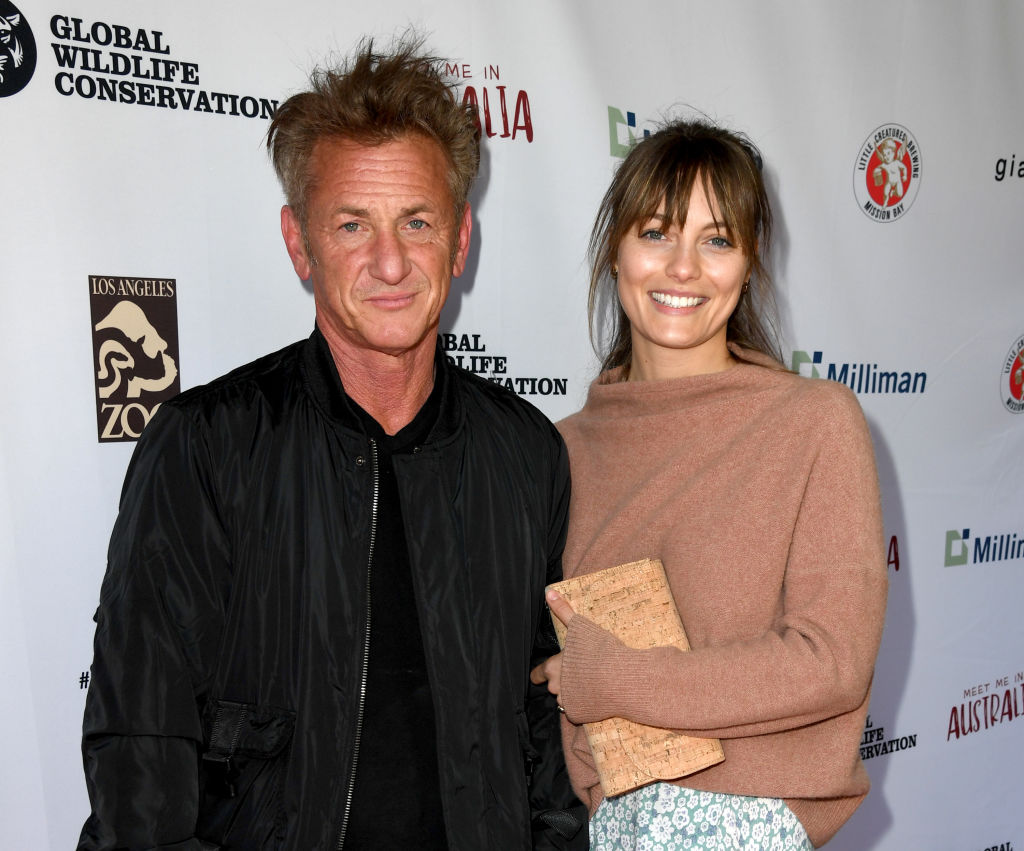 "Leila has been in Sean's life for a while", People quotes an unnamed source as saying. "They got together and then they broke up, and Sean won her back."
"He realised he had made a mistake and when he felt he might lose her, he worked hard to get her back."
Leila George is 32 years younger than her husband, Sean Penn.
Related Topics