There is very little to do at the moment, meaning that now is the perfect time to dive head first into your next box set. Most of you will have been working too hard to have watched enough television recently. Some of us were unemployed in the last few years, waiting for the time to strike with the masses of TV knowledge we built up during our days in bed.
What did we learn? Want to know what should you binge and what should you bin? Keep coming back to find out.
Here is why you should binge: Band of Brothers.
What is Band of Brothers?
Band of Brothers is the World War Two miniseries you have probably been ordered to watch by at least one person in your life. Created by Tom Hanks and Steven Spielberg and first aired in September 2001 it is the final word in WW2 television. The series is based on Stephen Ambrose's non-fiction book of the same name.
The 10 episode series follows Easy Company of the 101st American Airborne all the way from their jump training to the end of the war in Europe and even past that.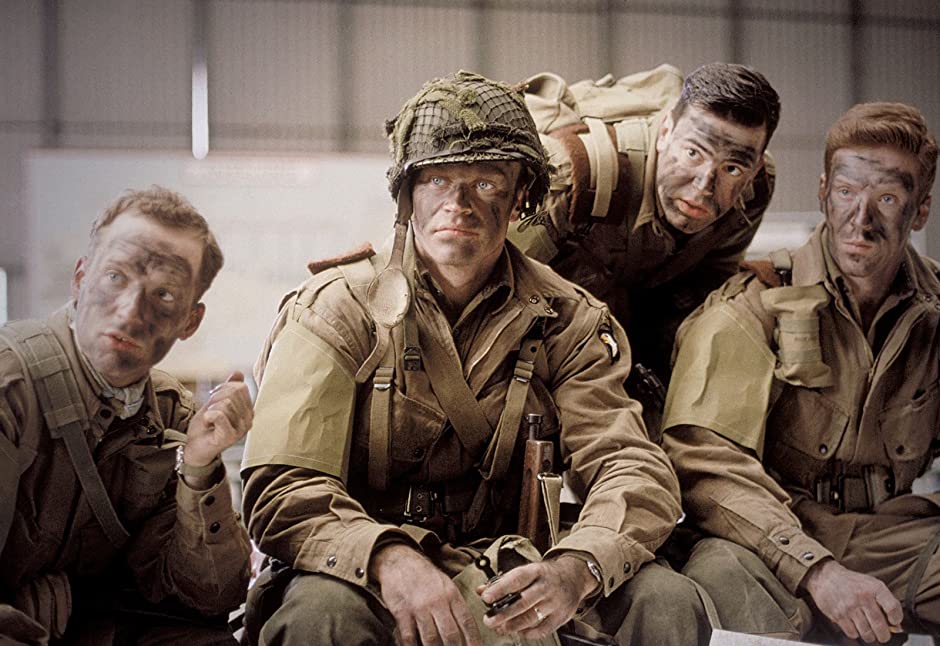 Who is in Band of Brothers?
Who isn't in Band of Brothers? I must have seen this show five or more times from start to finish, watching different shows in between. Each time I revisit Band of Brothers I have another 'hey, that's that guy from that show' moment.
The star of the epic is Damian Lewis, playing Dick Winters. Throughout there are appearances from Andrew Scott, Jimmy Kimmel and Colin Hanks among others.