Nicole Byer appeared as a guest judge on Ru Paul's Drag Race season 13 during episode 3, Phenomenon.
Helping decide who stays and who must "sashay away", Nicole was on the panel alongside Michelle Visage, Ru Paul and Ross Matthews during episode 3.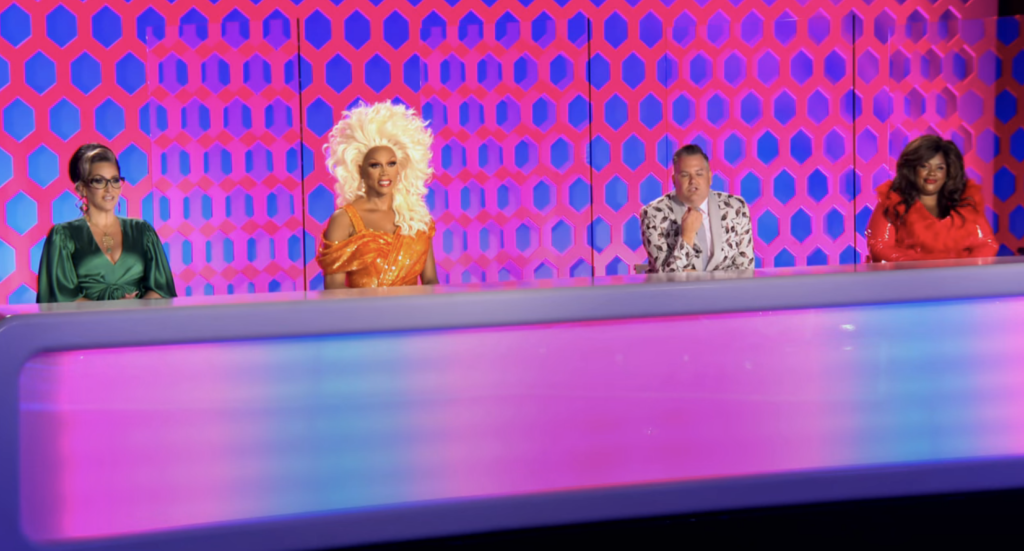 Nicole Byer on Ru Paul's Drag Race
Ru Paul's Drag Race season 13 has seen some queens outdo themselves, while others really let the side down.
There to see it all front row is comedian, actress, author and anything else you can think of, Nicole Byer.
Viewers of RPDR may recognise Nicole from Netflix's Nailed It! as well as TV shows Brooklyn 99 and The Good Place. Nicole is essentially a part of the Drag Race family as she's appeared on the show multiple times before.
Nicole Byer: Stand up
The RPDR competitions can often be laugh-a-minute with judges suggesting that some of the contestants' looks are very "sleevy knicks" or make them "want to scarf".
So, it's no surprise that the guest judge for episode 3 is into comedy herself. Nicole released a comedy web series in 2016 called Loosely Exactly Nicole.
She also has a book, #veryfat #verybrave: The Fat Girl's Guide to Being #brave and Not a Dejected, Melancholy, Down-In-The-Dumps Weeping Fat Girl in a Bikini.
Nicole's voice may also be recognisable as she's run her own podcast, Why Won't You Date Me?, since 2017. And she also lists many more on her social media pages including Best Friends, 90 Day Bae, Newcomers and Drag Her.
Meet Nicole on Instagram
Nicole can be found on Instagram (@nicolebyer) with around 650,000 followers. The guest judge often takes to social media to share posts about body positivity, her pets, as well as plugging her latest career ventures.
As far as her love life goes, her Instagram doesn't give anything away. Speaking to The Gay Times, Nicole said that she doesn't "identify as straight, but as a person who loves".
According to Mashed, Nicole was once married. She said that she tied the knot with a "man for money and he gets married to me for a green card… Now I can talk about it because the statute of limitations is up."
Through her podcasts, TV shows, TV appearances and more, Nicole's net worth is estimated at around $500,000 according to Famous People Today and Idol Persona.
Related Topics