Esme Prince has been revealed as the latest cast member to join long-running soap opera General Hospital. Following her addition to the series, fans are curious to know more about Esme Prince's character on General Hospital as well as the actress who plays her, Avery Pohl.
Who is Esme Prince in General Hospital? 
Esme Prince is the latest character to join long-running soap opera General Hospital. The character, played by actress Avery Pohl, made her debut on the show earlier this week as a nurse. 
However, it seems she will have a bigger part in the show after she was revealed to be the secret girlfriend of Spencer Cassadine in yesterday's (Thursday, 19 August) episode. 
In the show, Esme announced she was Spencer's girlfriend after she spotted him getting close to friend Trina. 
Esme walked up to Trina and Spencer, who she greeted with a kiss. After being introduced by Spencer, Esme admitted they were dating, with Trina excusing herself.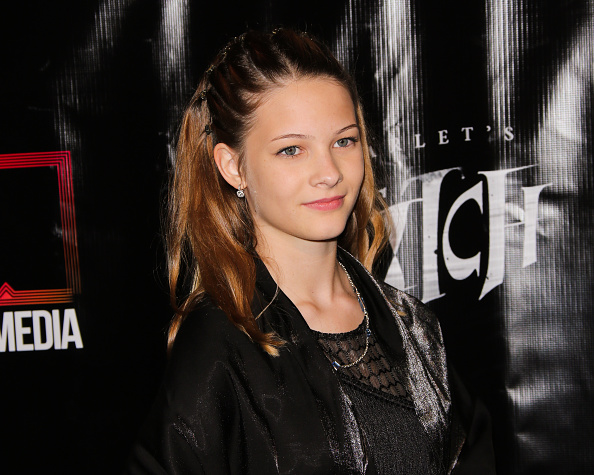 GAMING: 12 Minutes ending explained: Fans react to sudden plot twist
TRENDING: Where to buy Lorde Solar Power merch: New vinyl and t-shirt drop
Avery Pohl on joining the show
Following her reveal on Thursday night's episode, the actress behind Esme Prince, Avery Pohl, shared her excitement on Facebook and Instagram. 
Sharing a selfie while pointing to a General Hospital sign, she gushed: "Look out, everyone… Esme Prince has officially made it to Port Charles!! I swear my face is ECSTATIC under my mask."
Pohl added: "So thrilled to join @generalhospitalabc and work with this AMAZING cast and crew."
EXPLAINED: Is VidCon 2021 cancelled? Twitter freaked out by rumour
What else has she been in?
While she is set to become a regular in General Hospital, fans of the show are curious to know what else Avery Pohl has been in. 
Avery Kristen Pohl started her career on-screen in 2010 and a year later took on the role of Abigail Pritchett in 2011 film Sound Of My Voice. 
She is also known for featuring in a number of short films as well as movies Scarlet's Witch and Watch Over Us. 
Pohl has also appeared in Netflix's Never Have I Ever. As the second series dropped on the streaming platform, Pohl expressed excitement over her feature on Facebook. 
She wrote: "If you are a fan of the Netflix series, Never Have I Ever season two has dropped. Check out episode 5 if you want to see a familiar face! My face that is."
Related Topics