Who is Belinda from The White Lotus? After premiering on 11 July 2021, the HBO series quickly became a fans' favourite. But who is Natasha Rothwell's Belinda, and why is she stealing the spotlight?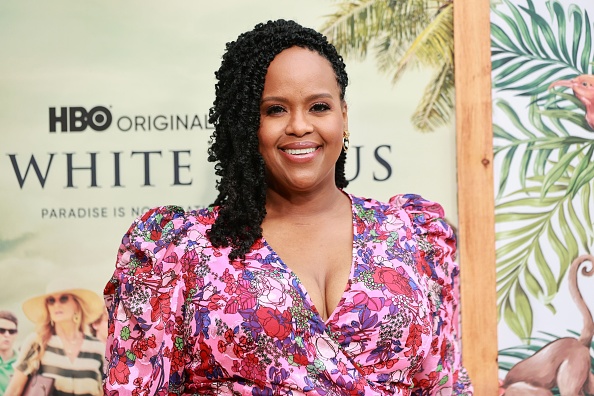 The White Lotus on HBO Max
HBO's six-episode satire comedy The White Lotus premiered on 11 July 2021.
The series begins with the end of a decadent Hawaiian vacation.
We meet Shane (Jake Lacy) as he waits to board a flight. After enduring small talk from other vacationers, Shane tells them about a death at The White Lotus hotel and resort, and that the body will be on their plane.
When the story cuts back to the beginning of Shane's vacation, we see the gorgeous VIPs arrive on a boat as staff wave from the shore, waiting to assure guests everything will be perfect during their stay.
But we know something very wrong is going to happen.
CULTURE: Twitter reacts to 'fire' Tune Squad jersey
Like previous cult-classic HBO series Enlightened, Mike White's The White Lotus excels in making viewers uncomfortable.
According to Polygon, the show spends a lot of time getting into the guests' mindsets and exploring how they think about each other.
The series' second episode, entitled New Day, premiered on Sunday, 18 July. The remaining four episodes will be airing every Sunday at 9pm ET on HBO.
All episodes can be streamed on HBO Max after broadcast.
Who is Belinda from The White Lotus?
Belinda is the resort's spa manager, played by actress Natasha Rothwell.
On the first episode of the series, Belinda – after realising Jennifer Coolidge's Tanya is psychotically focused on getting a massage – offers to give the crazy lady a bizarrely narrated craniosacral instead.
According to TV Line, the unorthodox treatment goes down so well with the grieving socialite she begins crushing hard on Belinda.
In The White Lotus episode 2, we see Belinda becoming closer to Tanya.
Fans have quickly fallen for Natasha Rothwell's Belinda.
Meet actress Natasha Rothwell
Natasha Rothwell was born on 18 October 1980 in Wichita, Kansas.
According to the actress's IMDb page, she is known for Saturday Night Live (2014-15), The Characters (2016) and Like A Boss (2020).
In 2020, Rothwell was nominated for an Emmy for her show Insecure (2016-20).
TV: Who is Animal Kingdom actor Finn Cole?
The White Lotus cast also includes newlywed Rachel, played by Alexandra Daddario; Nicole Mossbacher (Connie Britton) and her neurotic husband Mark (Steve Zahn); Quinn (Fred Hechinger) and his sister Oliva, played by Sydney Sweeney; and Olivia's BFF, Paula (Brittany O'Grady), who tags along on the holiday.
Related Topics