KTLA viewers were in for a surprise the weekend of Saturday, 10 July 2021, as Pedro Rivera took over from Mark Mester.
As early-morning weekend risers in SoCal switched on their TVs, they were surprised by the presence of Pedro Rivera. Rivera, who presents on Fox 40 in Sacramento, California, was taking on main anchor duties.
So, where is Mark Mester and why is he not on KTLA this weekend?
USA SPORTS: Meet Mike Modano's second wife and caddie Allison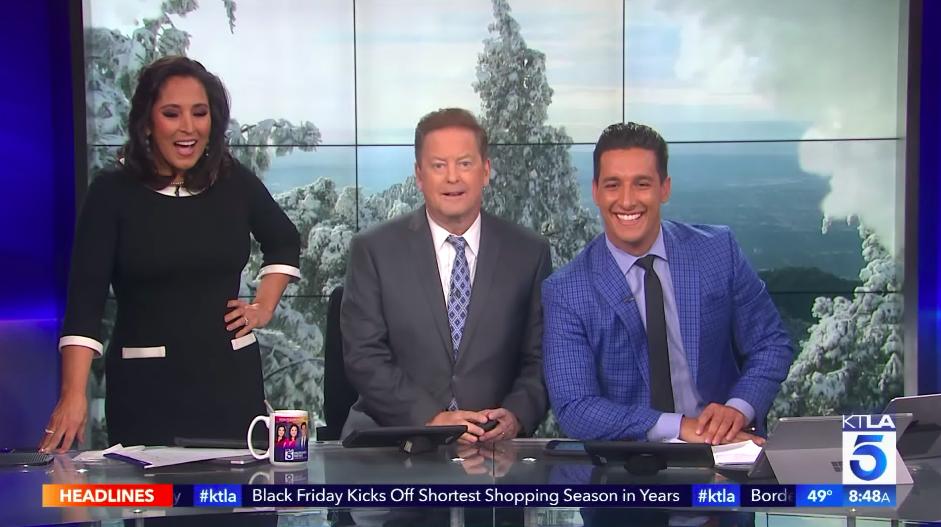 Mark Mester missing from KTLA
Mark Mester is going to be off KTLA on Saturday, 10 July and Sunday, 11 July 2021. This came as an unexpected surprise to viewers who are used to tuning in every weekend. Some even feared that Mester had left the network unexpectedly.
One Twitter user wrote to the network: "@KTLAWeekendAM who's the new guy? Is @mester_mark still there?"
Another tweeted: "@mester_mark Mark where are you this morning there's a new guy in your place have you left the news"
It seems like general panic set in for some viewers. But fortunately, Mark Mester has not left KTLA.
WWE: Fans start rumour that Bayley's "nine month" injury is a cover-up
Where is Mark Mester?
Mark Mester has just taken the weekend off of work. Mester's co-host Lynette Romero confirmed this, tweeting in response to a fan's concerns: "He's on vacation."
Romero further clarified: "Mark is just taking the weekend off he'll be back next week."
This means that we can expect Mark Mester back on KTLA's weekend programs from Saturday, 17 July 2021 onwards. Mester previously mentioned that his brother was to be wed this very weekend. It could be, then, that Mark Mester is away this weekend for his brother's wedding, as planned. He has yet to post any information about his whereabouts on social media.
TRENDING: 2021 Spelling Bee winner word 'Murraya' explained
Related Topics