What happened to the grandfather on "The Goldbergs"? The latest episode of ABC's sitcom "The Goldbergs", now into its eighth season, has fans curious.
'Hanukkah On the Seas' and an absent grandfather
Season 8, episode 7 of The Goldbergs aired on 2 December. Despite scoring a solid 8.4 stars on IMDB, the episode left a number of fans questioning a curious absence.
In "Hanukkah On the Seas", the maternal grandfather, Albert Solomon, does not feature. The character, father to Beverly Goldberg (née Solomon), goes by the moniker "Pops" – in contrast to "Pop Pop" Ben Goldberg, the paternal grandfather.
This episode features just one of the grandfathers – not Albert "Pops" Solomon. This was all the more surprising, as Albert is an important and regular character. So, what happened to Pops?
What happened to the grandfather on The Goldbergs?
Despite a large appearance from Ben Goldberg, Albert Solomon didn't get a look in. The veteran actor, George Segal, is 86 years old but there is no evidence to suggest he is in ill health.
Nor were there any previous signs of Albert Solomon being unwell.
Instead, fans have suggested (somewhat lightheartedly) that there is "only enough room on the couch for one old man". Another speculated that budget restrictions might be responsible for Pops's absence.
Perhaps there is no specific reason, and the cause was merely to do with how the writers wanted to tell the story.
Whatever happened to the grandfather from The Goldbergs this week, fans will have to wait until the next instalment to find out if his absence will have major consequences.
Who plays Albert 'Pops' Solomon?
George Segal plays Albert Solomon, the maternal grandfather from ABC's popular sitcom "The Goldbergs".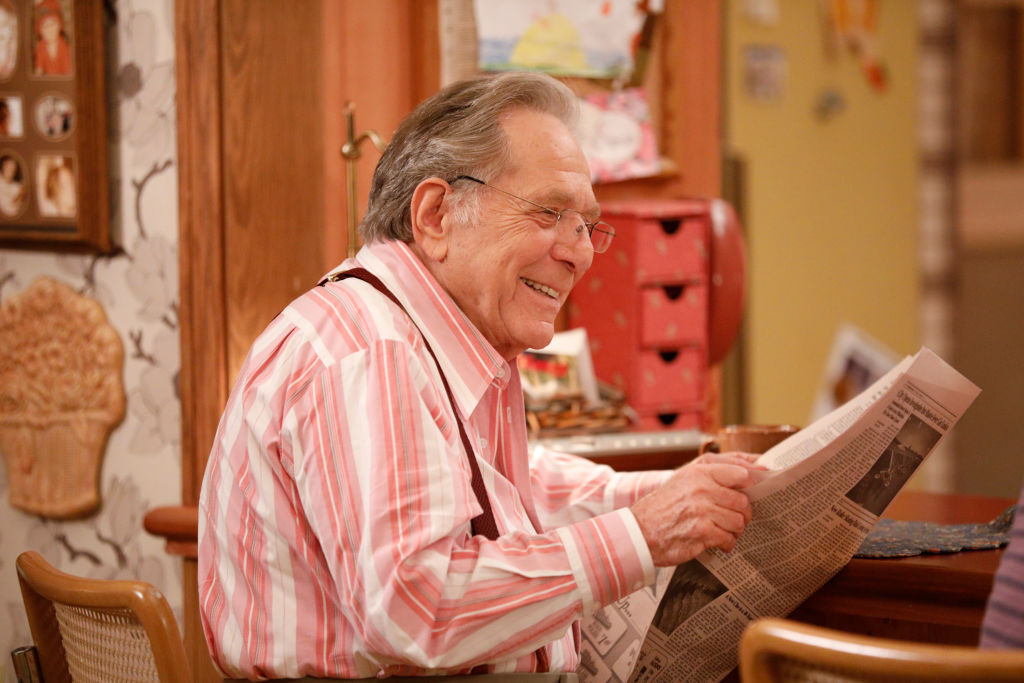 The venerable actor and musician, born 1934 in Great Neck, New York, first made his name in the Sixties and Seventies for playing both comedic and dramatic roles.
Some of his most significant film credits include "Who's Afraid of Virginia Woolf?" (1966), "A Touch of Class" (1973) and, more recently, "Love & Other Drugs" (2010).
Segal is also an accomplished banjo player. Since graduating from Columbia University with a Bachelor of Arts in performing arts and culture, he has released three studio albums.
He has won several awards and, as of 2017, has a Star on the Hollywood Walk of Fame.
Related Topics