Kay Adams was absent from today's broadcast of Good Morning Football – the show rang in a "new era" featuring brand new host Jamie Erdahl in Adams' place. What happened?
For those who didn't know Kay Adams was leaving GMFB, today's broadcast may have come as a surprise.
Jamie Erdahl, meanwhile, told The Athletic the move over to Good Morning Football had "changed the trajectory" of her career. 
But what happened to Kay Adams to inform her decision to leave GMFB, and has she found a new job since?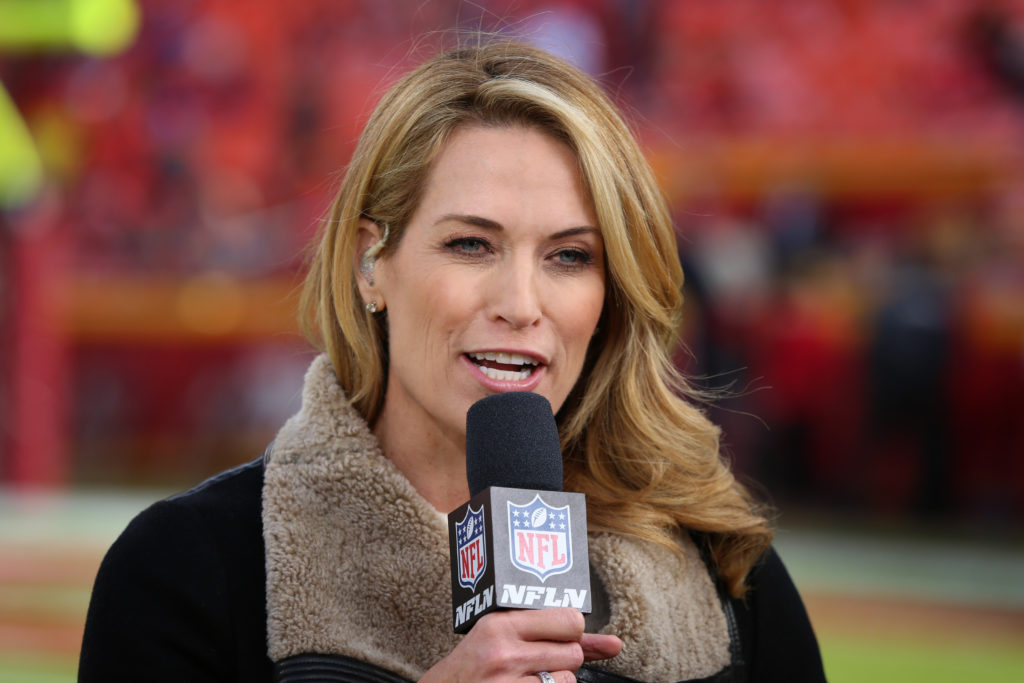 What happened to Kay Adams?
Kay Adams announced that she would be leaving Good Morning Football (GMFB) on 12 May 2022.
"It's nostalgic for sure," she said on the show, at the time. "This week, we've been through so many studios and so many moments, and a million costume changes. … It has been an awesome ride."
She added that she felt "so proud" of the team's show, and noted that to receive an Emmy nomination amounted to a "really big accomplishment for the four of us".
Ultimately, however, she didn't provide a concrete answer as to why she was leaving the program, besides the fact that her contract was expiring that month.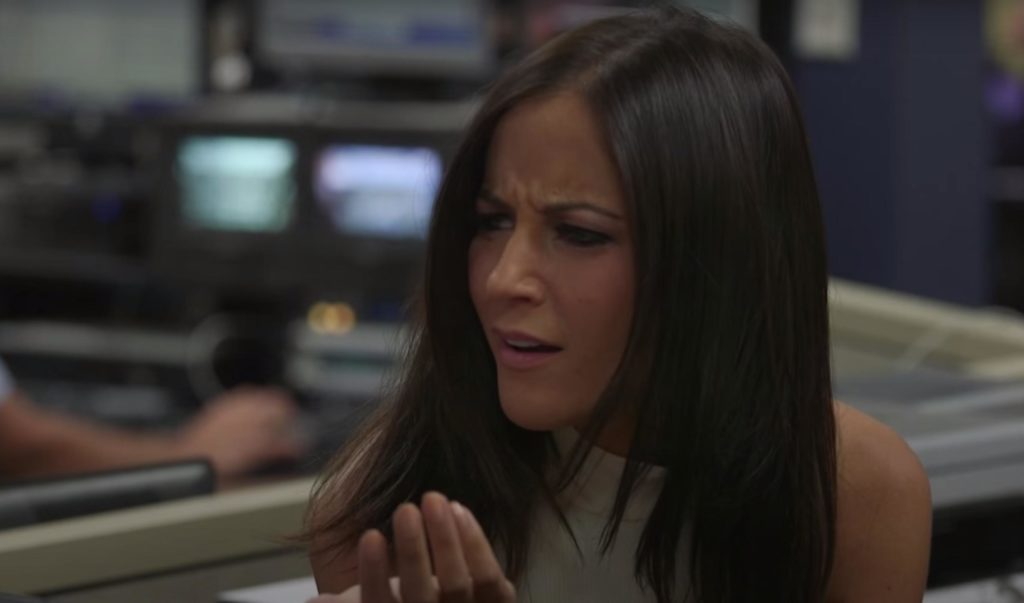 Did Kay Adams say where she was going or has she found a new job since?
"I don't know the answers to where I'm going," GMFB sportscaster Kay Adams said during her final broadcast. 
"Or what I'm doing, or when you'll see me next. But I really just have deep gratitude," she said, "so thank you guys."
That was on 13 May 2022.
Since then, however, rumours have circulated that FanDuel is "aiming" to establish a 24-hour content network with studio programming and live sports, and that Kay Adams might host a "SportsCenter-style" show in the 7am hour.
What do we know about Adams' potential new job?
Legal Sports Report journalist Brad Allen reported on 21 July 2022 that FanDuel is aiming to rebrand its TVG racing channel to FanDuel TV.
The rebrand would be part of a plan to create the first "watch and wager" TV network in the US, Allen adds – "including a potential big-name acquisition in former NFL Network host Kay Adams".
When is the FanDuel rebrand planned for? September 2022, according to documents FanDuel staff saw this week, and which Legal Sports Report subsequently reviewed.
If the plan goes ahead, TVG will become FanDuel TV, TVG2 will become FanDuel Racing, and the TVG OTT app will become FanDuel +. And, just four months after leaving GMFB, Kay Adams will be hosting a new show from 7am to 8am.
What happened to Kay Adams' slot on GMFB?
Good Morning Football officially welcomed Jamie Erdahl and Jason McCourty to its daily broadcast today, with Kay Adams leaving and Nate Burleston going to CBS This Morning. 
Born 3 December 1988, Jamie Erdahl is a 33-year-old Canadian reporter. She's married – her husband, Sam Buckman, is a former football player. They married in 2017.
Erdahl attended the American University. Since graduating, she's held various positions at CBS. Before joining the company, she worked at New England Sports Network.
She's been received well. One fan wrote on Twitter that she and McCourty "are gonna make that show sing", and that she was "such a good get for GMFB". There are those, however, who will miss Adams.
Related Topics