The Bear has officially been renewed for a second season after making waves last month on Hulu.
The show, which currently boasts 100% on Rotten Tomatoes, follows young chef Carmy (Jeremy Allen White) who returns to his family sandwich shop in Chicago after a death in the family brings him home. Coming from the world of fine dining, Carmy's world is turned upside down as he readjusts to life in the Windy City.
While the emotional pull of the show is an understandable draw, some viewers have cited its accurate portrayal of a kitchen's BOH as its best feature.
So, what does BOH mean, and how accurately is it portrayed on The Bear?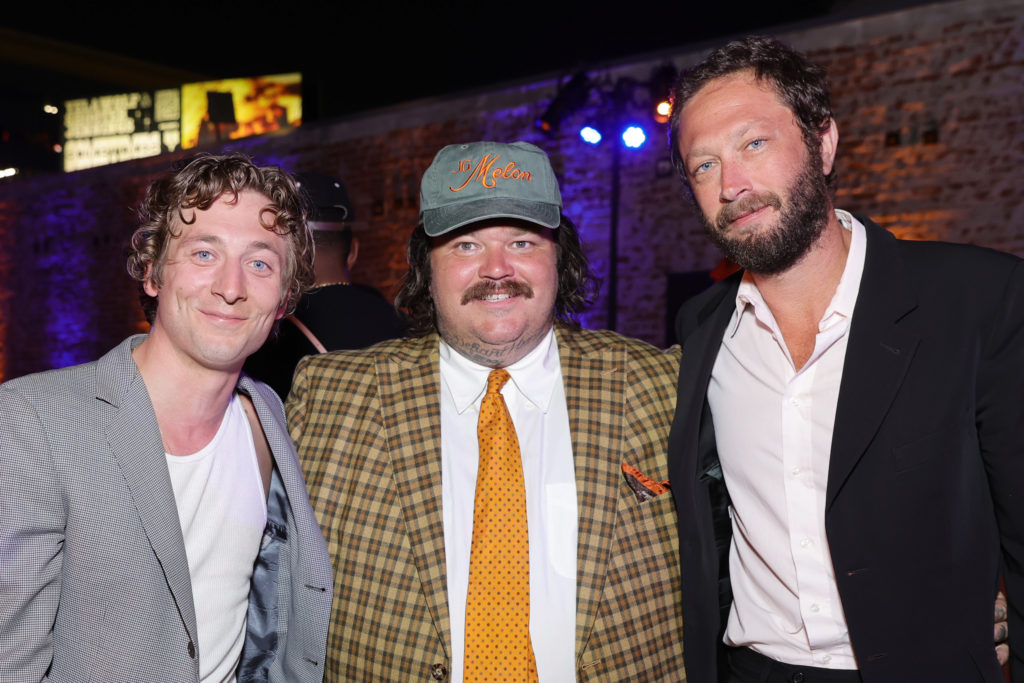 What does BOH mean?
Given its accurate portrayal of restaurant life, there is a serious amount of jargon that those uninitiated in the chef world might be unaware of.
BOH is an acronym for 'Back of House'. It is used to refer to the areas of restaurants that are inaccessible to diners, much like the backstage at a theatre.
This is where most of the action of a restaurant takes place, and so is understandably where the action in The Bear takes place.
TRENDING: How to get tickets to The Weeknd's Halloween Horror Nights at Universal
BOH details in The Bear cement it as one of the best chef shows around
Getting details of BOH in the show's fictional restaurant accurate was of utmost importance to its creator Christopher Storer. Storer roped in Canadian chef Matty Matteson as a co-producer and even gave him an on-screen role as Niel Frak the handyman.
Matty Mattheson trained the cast in the ways of the kitchen, so they could nail the BOH details.
Some of the most accurate BOH details in The Bear include:
Swearing intensely at one another
Head chef berating everyone in the kitchen
Drinking out of plastic containers meant for food and sauce prep
Chefs doing culinary experiments when they're supposed to be working on their mise en place
"Yes chef"
Chefs and viewers describe The Bear's "painfully real" BOH details
Genevieve Yam of Bon Appetit wrote an article about The Bear, describing it as "painfully real" and "triggering."
"It was the most accurate portrayal of life in a restaurant kitchen I've seen in a while. It was so accurate that it was triggering," Yam said of the show. She said fellow chefs had concurred with her that watching The Bear was "a stark reminder of our trauma" from Michelin-starred kitchen.
One viewer tweeted: "I am enthralled in "The Bear" on Hulu. Reminds me of Kitchen Confidential and brings back so many memories working in restaurants. It can be so brutal! Gotta have thick skin to hang. Thank you for accurately depicting BOH energy!"
CULTURE: Newly discovered diamond inside 50,000-year-old meteorite may lead to new tech
The Bear renewed for season 2
For those who binge-watched their way through The Bear season 1, you'll be happy to hear that the show has officially been renewed for a second season.
On Thursday, 14 July 2022, FX announced that the show was officially renewed and will again be available to stream on Hulu, as reported by ELLE.
Eric Schrier, FX Entertainment President, said in a press release: "The Bear has exceeded our wildest creative, critical and commercial expectations."
Bring on season 2!
Related Topics