Will we finally find out what Finn is hiding on The Bold And The Beautiful? It was announced recently that actor Ted King was cast as Finn's dad in the hit TV show. Fans are dying to know more about this new character, as well as the man who plays him. We take a look at Ted King's acting career so far, as well as his new exciting role.
Meet Ted King from The Bold And The Beautiful
Ted King, or Theodore William King, is an actor from Hollywood, California. He was born on 1 October 1965 and is 55 years old.
He was raised in both Maryland and New York and then studied film direction at the Tisch School Of The Arts at the New York University. While he was living in New York he founded his own theatre company and works regularly in theatre.
King has starred in some of America's most popular TV shows including playing Andy Trudeau on the first season of Charmed.
He has also acted in TV shows such as The X Files, Loving, NCIS: Los Angeles, Prison Break, and Timecop.
TV: Was Naomi Matsuda on Days Of Our Lives?
He is currently married to Maya Rodwell. The pair tied the knot in 2008 and had a daughter, Ava Celeste, in October 2010. The couple's family has since expanded further as they had a second child, Vivienne Aurelia, in 2013.
What is his part on the show?
Ted King will be playing Finn's dad Jack Finnegan on The Bold And The Beautiful on CBS.
Fans have been dying to know Finn's back story, and finally we are starting to get some answers. Finns parents, Jack and Li, are set to arrive and reveal more about Finn's childhood.
They are coming down to meet their first grandchild, as Finn's partner Steffy is about to give birth. King has said about working with Tanner Novlan, who plays Finn:
"We were thrown into a situation immediately playing father and son and I was trying to figure out the dynamic. We are still figuring that out, but we exchanged some physicality with one another, which I think helps show what the relationship is like."
Ted King will be making his debut in The Bold And The Beautiful on 30 July while Matsuda will be arriving on 2 August.
TRENDING: Meaning behind Caleb Dressel's tattoos explored
Who did Ted King play on General Hospital?
Ted King played both Lorenzo and Luis Alcazar on General Hospital from 2002-2007.
He initially played Luis on the show, but his character was killed off, as he fell off of a 14th floor balcony. However, fans loved King so much that he returned as Luis identical brother Lorenzo.
Both of the brothers were villains in the show, as Lorenzo was an arms dealer and came to Port Charles to avenge the death of his brother.
However, the star left the show in 2007, after reportedly not enjoying the trajectory of his character.
MOVIES: Abby Lee stars in M. Night Shamalan's movie Old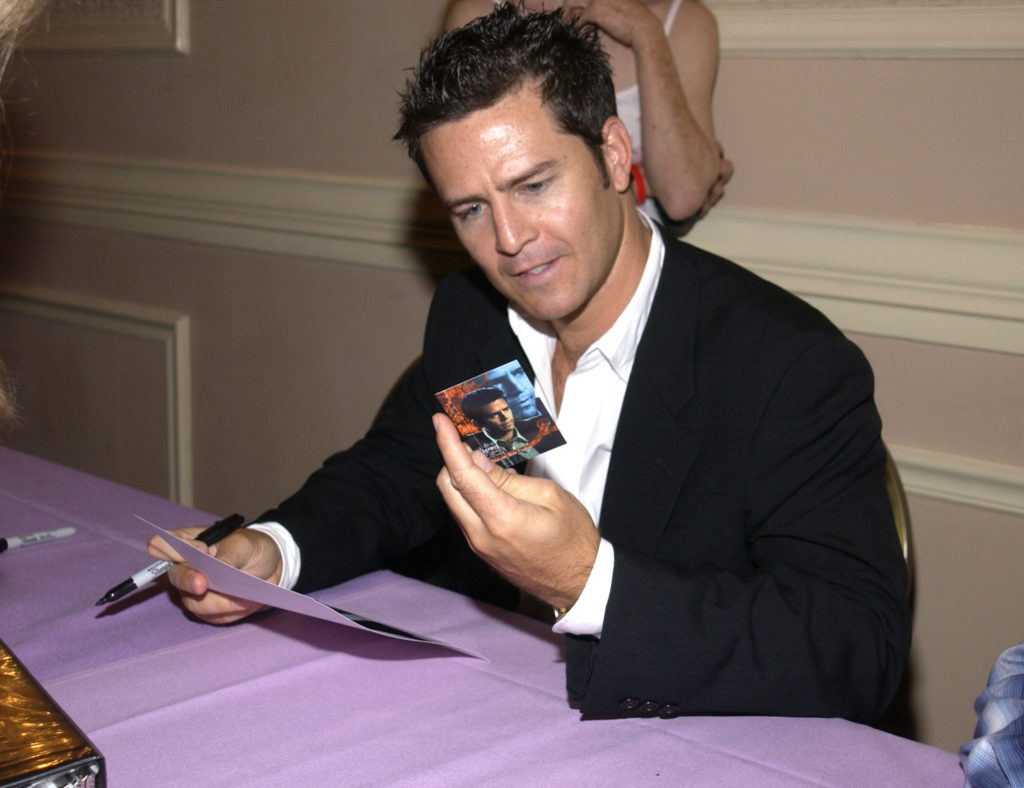 We can't wait to see what he brings to The Bold And The Beautiful this week!
Related Topics