The Days Of Our Lives leading man, Stephen Nichols, has played Steve Johnson in Salem for nearly four decades. Nichols has recently paid a tear-jerking tribute to his older sister in a way that will certainly move you.
Stephen Nichols made his Days Of Our Lives debut nearly 37 years ago and being on the soap scene for so long has definitely earned him top icon status. Not only that, but Nichols is a five-time winner of Soap Opera Digest's Best Actor Award and has also been nominated for an Emmy.
The brother-sister duo were not only siblings but best friends and Stephen has reminisced on their many memories throughout the years. Let's take a look at the tribute to his sister who 'loved life' after losing her battle with cancer.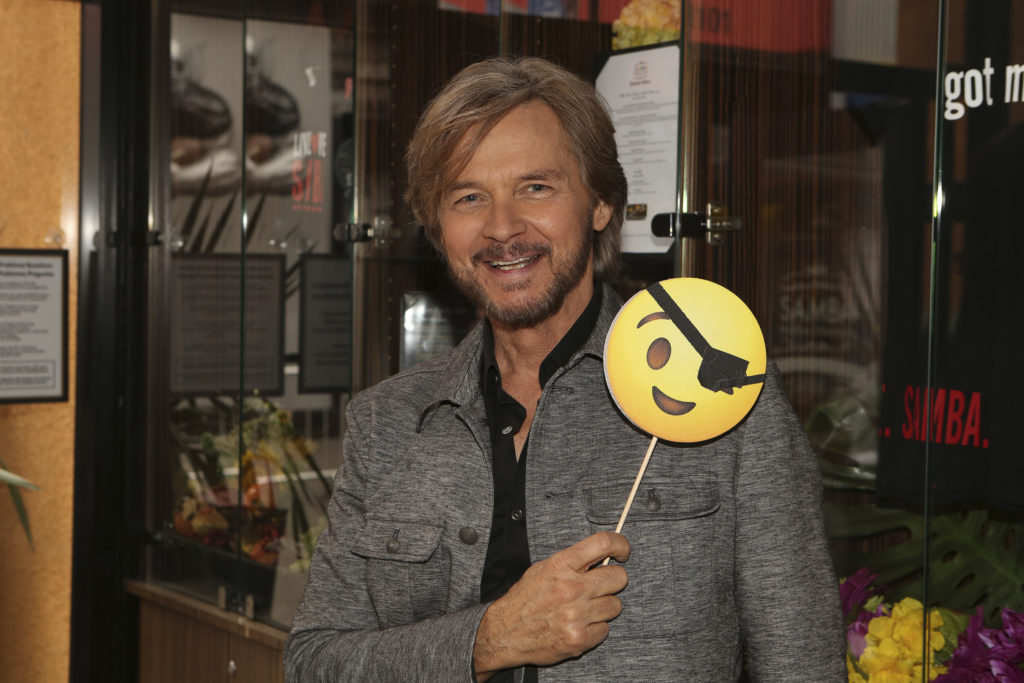 Stephen Nichols' tribute to sister who "loved life"
Two years after the death of his sister, Stephen Nichols decided to pay tribute to his beloved sibling, Penny, on what would have been her 73rd birthday. Penny passed away at 71 years old and her brother noted how much she "loved life" as she "made the most of the time she had left and faced death with grace and courage."
He addressed the Instagram message to her, writing "My dear sister, Penny." He then noted her lust for life as she "wanted nothing more than to be among her friends and family for years to come."
In the post, he shared a video of himself lighting a candle in front of a picture of the pair together as he says "Happy Birthday my dear sweet Penny. I miss you every day, I love you."
To conclude the message to his sister, he wrote "You continue to inspire me every day, sweet Penny. I love you.♥️ Penny Spiegel July 3, 1949 -December 10, 2020"
Nichols' tributes to his sister after losing cancer fight
Nichols has posted a tribute to Penny before, a year following her death he wrote, "I have found more acceptance, but still can't believe she's gone." The post included a beautiful video of the siblings over the years; the montage of photos is set to the piano-only version of Bookends by Simon and Garfunkel.
Penny continues to live through Nichols, having a massive impact on the actor's life and wisdom. "I miss her terribly, and because I'm always thinking of her, she is with me every day, teaching me," he explained. "I am taking the best of who she was and learning to be a better person."
The actor says the grief has made him look inwards and in the years since Penny's passing he has been able to "reflect, on a deeper level, on just how much she meant to me and how she impacted my life. In fact, Penny saved my life when we were small children."
The heartbreaking death has made Nichols live life to the fullest and he encouraged his 80,000 followers to do the same: "I can only say, don't wait. Do this now. Cherish every moment with your loved ones before they are gone," He ended his post simply by saying, "Penny, you are in my heart always and forever. Thank you. Love, Steve."
Who is Stephen Nichols' character on Days?
Steven Earl "Patch" Johnson stepped onto the Days canvas in 1985 when he first arrived in Salem. His initial run lasted five years, until October 1990, Nichols then returned in June 2006 to February 2009 and then again from August 2015 to August 2018.
Wondering where his nickname Patch comes from? Everyone has been calling the character that since he lost his eye during a knife fight over a woman with frenemy, Bo Brady!
Related Topics