Only Murders In The Building, starring Selena Gomez, Steve Martin and Martin Short, premiered on Hulu yesterday (31 August). Episode 1 of the eight-parter contains a shower scene in which Selena Gomez' character, Mabel, has a distinctive whale-shaped tattoo – is it real?
Does Selena Gomez have a whale tattoo?
No, Selena Gomez does not appear to have a whale tattoo in real life.
A little over three months ago, Insider published a piece on Gomez' tattoos – she has 15 that are visible, and none of them is of a whale.
While she may have got the tattoo between then and now, the tattoo's apparent significance in the show – read more below – indicates that it is more likely a temporary tattoo.
FOOD & DRINK: Where to buy Bud Light's 'a-peel-ing' Fall Flannel seltzer packs
Her first ink, which she got before the 2012 Venice Film Festival premiere of Spring Breakers, was of a small music note on the outside of her right hand wrist.
She also has Roman numerals on the back of her neck, a lowercase G below her left ear, Arabic text beneath her right armpit, and two hands joined in prayer on her upper left thigh.
Why do people think she's got a large tattoo of a whale on her shoulder?
A shower scene, in the first episode of Steve Martin-created comedy series Only Murders In The Building, has fans in a pother.
In the scene, Selena Gomez' character Mabel clearly has a tattoo of a whale behind her left shoulder. Mabel Mora's whale tattoo is also visible in several other scenes. 
CULTURE: What is an SA scene? Meaning explored following podcaster's viral tweet
Another character in the show, Zoe Cassidy (played by Olivia Reis), has the same tattoo. Does this mean that the two characters share a hidden connection? Possibly.
One discerning fan even pointed out that South Korean singer-rapper Jennie, from girl group Blackpink, appears to have a similar tattoo. Hers looks more like a dolphin or an orca, however.
How many episodes of Only Murders In The Building are out so far?
Three episodes of Only Murders are currently available to watch on Hulu, having premiered on the platform yesterday. 
GOLF: 'Great job, Brooksie' meaning: DeChambeau jab explained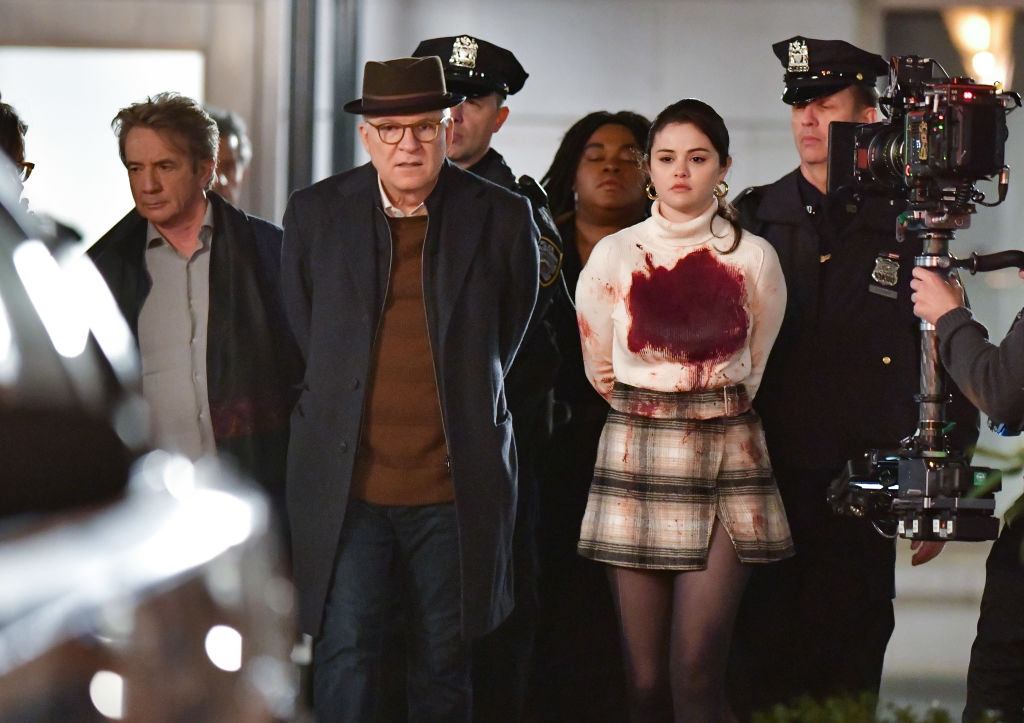 The remaining five episodes will air weekly from 7 September. The final episode, Fan Fiction, is due to air on 5 October. There are eight episodes in total.
Principal photography for OMITB began on 3 December, 2020 – the series was shot in New York City. Filming ended four months later, in April of this year.
Related Topics