Among the talent at the 2020 Royal Variety Performance are energetic circus tribute group The Black Blues Brothers, paying tribute to the 1980 cult film The Blues Brothers.
History of The Black Blues Brothers
The Black Blues Brothers' show is the brainchild of Italian academic and composer, Alessandro Serena. Serena is a professor of circus history, and forms part of an impressive Italian circus dynasty.
His mother was an acrobat, his aunt a trapeze artist, and his grandparents were also in on the show.
While Serena has not majored on performance himself, he has written books on juggling, edited circus-themed magazines and consulted for television shows and festivals.
On a trip to Nairobi some years ago, he visited a community circus school, Sarakasi. There, five young acrobats impressed him sufficiently to sign a deal, there and then.
This year's Royal Variety Performance marks a high point in The Black Blues Brothers' already successful journey.
Who are the Brothers?
When they first met Alessandro Serena, the five African acrobats were performing routines that were to do with their own local traditions and culture.
Among their members are Self Mohamed Mlevi and Bilal Musa Huka. According to a 2019 interview for the Edinburgh Festival, they "used to perform in street shows in Nairobi for no money, then pass a hat around".
Mlevi continued: "Now we have a salary and when we go home to Kenya we can help out our families. The younger kids in Sarakasi learn from us. They want to be like us one day!"
Alessandro Serena designed the show around the 1980 hit film The Blues Brothers, adapting it for his new cast. Five years after its inception, over a quarter of a million people have seen it in Europe alone, in more than 200 cities.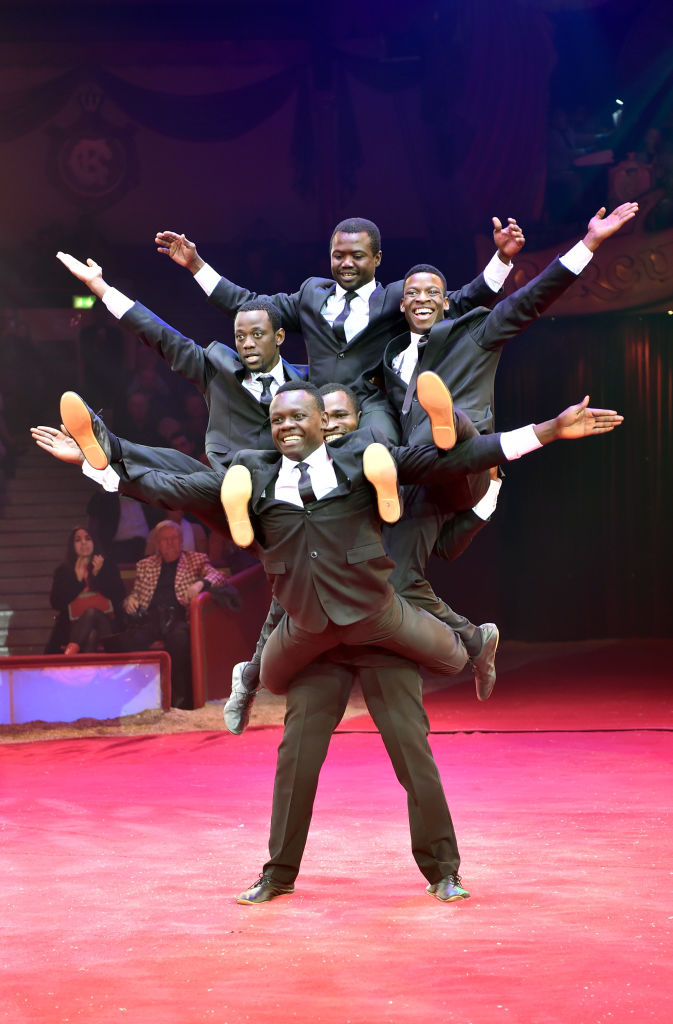 Earlier this year, Serena gave an interview with arts website Scenestr, in which he mentioned an upcoming sequel to the Black Blues Brothers show.
He said: "we are producing a brand-new show, with the same energy but different acrobatic stunts and music. It will be a sort of sequel".
Related Topics