Series 2 of the Netflix fly-on-the-wall documentary Sunderland 'Til I Die was released on April 1.
April Fool's Day was an apt launch date for a show that lifts the lid on the often comical affairs of Sunderland AFC and the Stadium of Light.
One such moment in this series comes when it's revealed the only person at the club to have used a £100,000 cryotherapy chamber was former chief executive Martin Bain. Just one example of the way Sunderland have haemorrhaged money in recent years.
Series 1 was a tale of despair; early-season optimism gradually ground down until relegation to League 1 for only the second time in the club's history was confirmed.
This season meanders along fairly well until two huge body blows in the shape of dramatic Wembley defeats – in the Checkatrade Trophy final on penalties and, crucially, the League 1 play-off final in the last minute of stoppage time.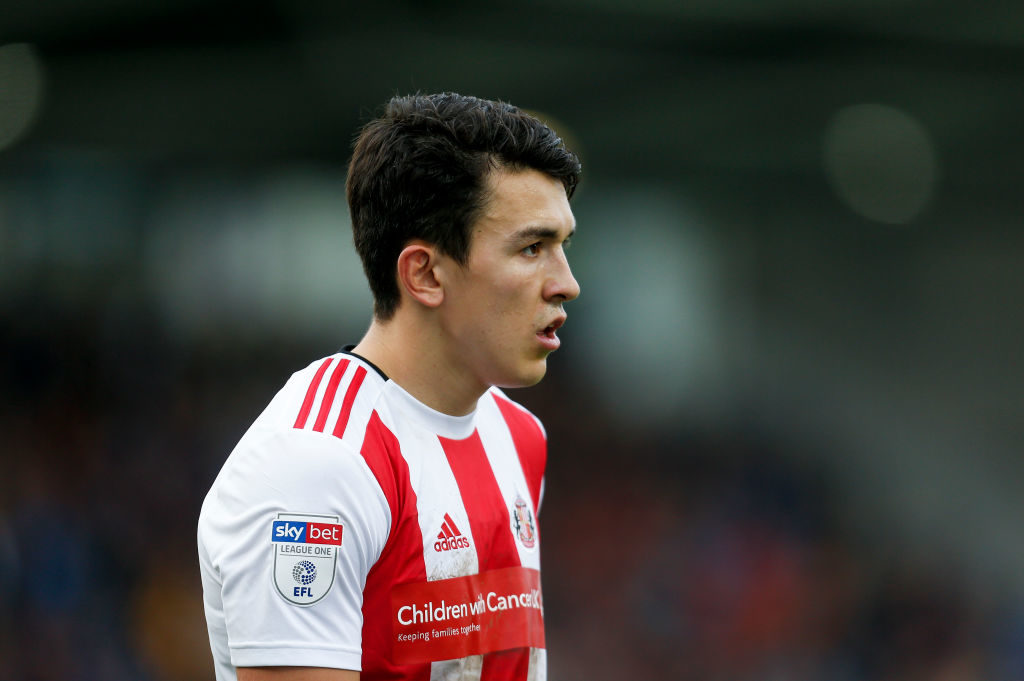 Does anyone come out of it looking good?
We aren't granted too much access to the players, but Luke O'Nien is the most willing interviewee and it's difficult not to warm to the former Wycombe man.
He is only 23 when he signs for Sunderland in the first episode of S2 and his willingness to improve, take criticism on board and give his all for the club makes him an endearing character – the kind Sunderland need more of.
Josh Maja plays a central role in the early episodes. The young striker enjoyed a breakthrough season in 2018-19, netting 15 goals in 24 League 1 games, but his contract situation causes major headaches.
Sunderland owner Stewart Donald bemoans the previous regime for the precarious nature of Maja's deal – and the young striker moves to Bordeaux in January after we see him tell young supporters he will be back to turn on the city's Christmas lights next year.
Many fans will criticise Maja for leaving a club where he was playing well, scoring goals and loved by the fans and manager to join another where he has only played 22 league games in two seasons – scoring seven goals.
However, the documentary exposes the forces at play on young players such as Maja as someone at the club claims his agent will earn £1 million by moving his client abroad.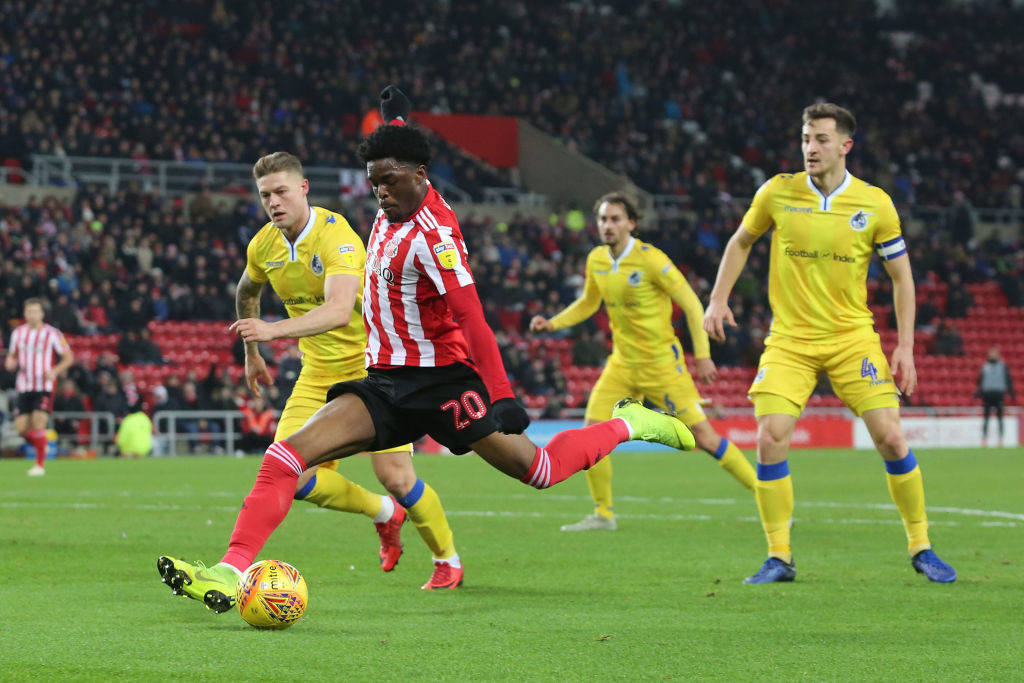 The classic problem
It is difficult to imagine football people – players and fans – wanting a camera crew poking around, following their every move.
It tends to be the businesspeople such as Donald and executive director Charlie Methven, who has since left the club's board, who are keen to show off their work and make the most willing subjects.
The irony, of course, is such access tends to lay their inadequacies bare for all to see.
Donald is easier to warm to. He seems a genuine football fan and his biggest weakness is his inability to offer a cool head when it's needed most.
That's never more true than on deadline day of the January transfer window. Having lost Maja, Donald is desperate to bring in Will Grigg from Wigan to replace him but we hear manager Jack Ross telling the owner not to go 'silly' on the price.
With the hours ticking by until deadline, Donald lets his emotions take over and splashes a fee for Grigg that could rise to £4 million – the highest fee ever paid for a player in the third tier.
Methven says he is a huge football fan but will conjure stereotypes of the typical board member – posh and coming in with a whirl of ideas without regard for the staff.
There is an awkward storyline in episode three where he seems to be at loggerheads with a female employee in the marketing department, having already heard her concerns over redundancy with a young family at home.
It is also jarring to see him nakedly lay out his ambition to wring £1 million out of the Checkatrade Trophy final against Portsmouth, seeing fans more like customers.
Ultimately, Series 2 lacks the catastrophe and misguided optimism that made Series 1 such a hit, ending instead with a gut punch from Charlton at Wembley.
Some rubberneckers – and Newcastle fans – will take glee from those late scenes at the home of football.
However, it takes a heart more cynical than this writer's not to feel deep sympathy for the people who have followed Sunderland their entire life and who desperately wanted a happy ending for 2018-19 and their two trips to Wembley.
Related Topics