YouTuber, surfer and Jackass' newest stuntman Sean "Poopies" McInerney experienced a shark attack during filming for the Jackass Shark Week Special. What condition is Poopies' hand injury in after the shark bite, and when can you catch the show?
Who is Poopies?
Poopies is the pseudonym of Sean McInerney. McInerney previously collaborated with Jamie O'Brien on Red Bull TV show Who is JOB.
He later created his own YouTube channel, The Poopies Channel, which at time of writing has just over 50,000 subscribers.
TV: What happened to Preacher on Virgin River?
His most watched video, by a significant margin, documents his "ten worst slams on land", and features British-American-Canadian stunt performer and TV personality Stephen Gilchrist Glover, aka Steve-O – of Jackass fame.
After a hiatus from his work on Who is JOB, "Poops" rejoined forces with O'Brien – surfing's "favourite couple" – in spring of 2019.
According to Beach Grit, Poopies earned his nickname as a 13-year-old in Jackass style. He "evacuated his bowels at a busy intersection", and was subsequently arrested.
Poopies shark attack raises the bar for Jackass
TMZ reported almost two weeks ago that the sneak peak of Jackass' Shark Week Special seemed to show Jackass member Poopies getting "attacked by a shark".
MOVIES: Meet Black Widow actress Yolanda Lynes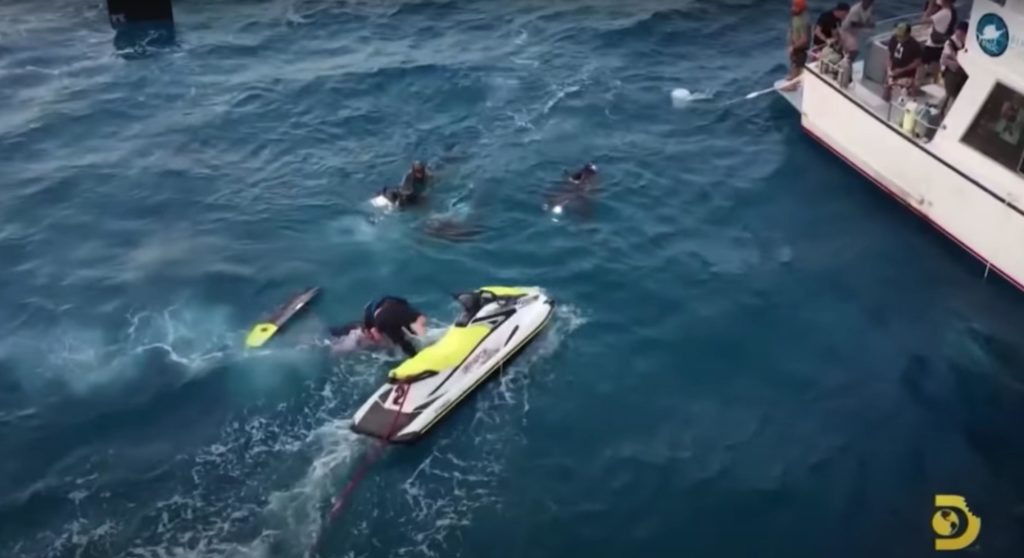 Sure enough, ahead of its premiere last night at 10:02pm (ET), The Daily Beast interviewed Steve-O and Poopies. During the Zoom interview, Steve-O turned the camera towards Poopies' hand injury, showing "gnarly scars on his left wrist".
In DB writer Kevin Fallon's words, McInerney's fingers are "stuck erect after his tendons and two arteries were fully severed when he was bitten by a shark".
Poopies told Fallon that he "can barely move" his hand after the shark bite.
TV: Is Summer leaving Y&R?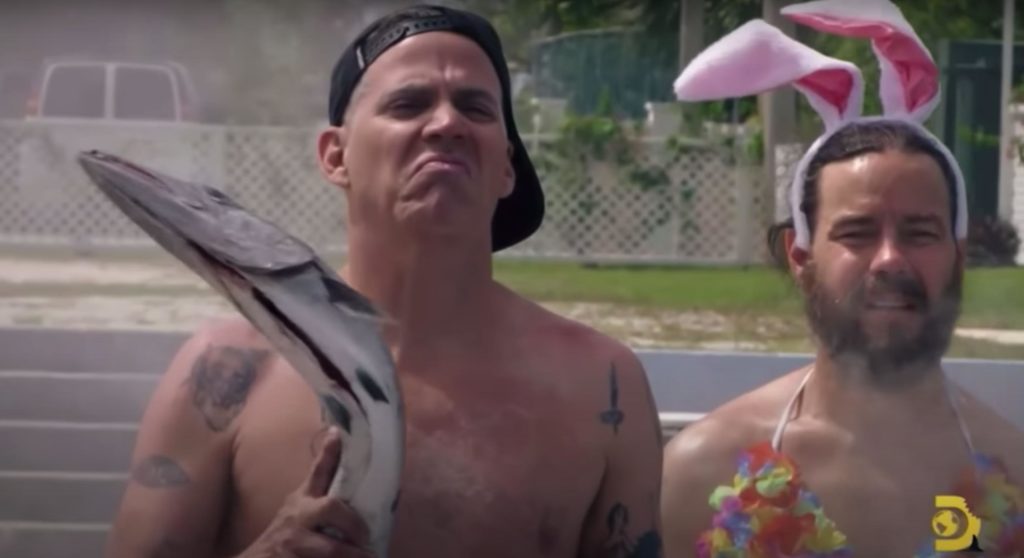 Who else features in the cast of Jackass' Shark Week Special
This week's special features Jackass regulars Steve-O, Chris Pontius and Johnny Knoxville. The latter, however, takes part "from the safety of Los Angeles", via video chats.
Shark biologist Dr Craig O'Connell was also on site, to collect data and manage the crew's safety. He was responsible for making sure no one, including sharks, died during any of the stunts.
Heavy has details of where to watch the Jackass Shark Week Special. Encore presentations will air later today (12 July) and on 17 and 18 July.
Related Topics