Ohio's Hell Is Real sign owes its existence to a newspaper ad from 2008 and the firm convictions of a woman called Mary Otterman – a new Netflix series called Devil In Ohio seems to have struck a chord with those who pass by it.
Devil In Ohio is based on Daria Polatin's book of the same name. It is due for release on Netflix on September 2, 2022.
It stars Emily Deschanel, Sam Jaeger, Gerardo Celasco and Madeleine Arthur, among others.
Is there any connection between it and Ohio's Hell Is Real sign besides their apparent shared location, and why did the sign go up in the first place?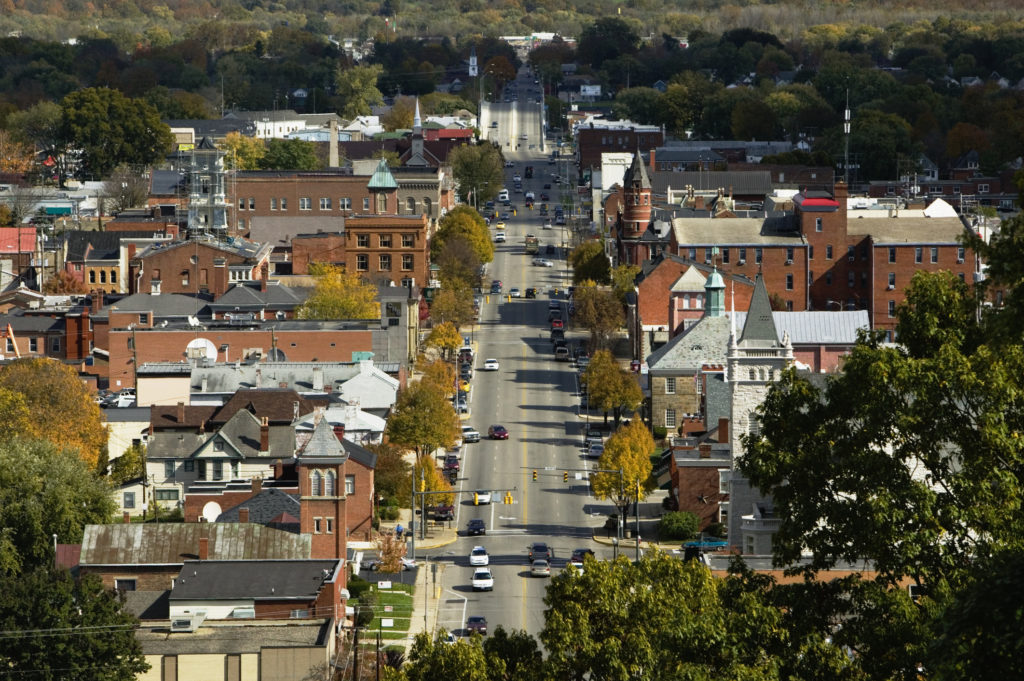 What is new Netflix series Devil In Ohio about?
Devil In Ohio explores "what trauma can do to people," TV Insider quotes the star of the series, Emily Deschanel, as saying.
The premise is that Ohio psychiatrist Suzanne Mathis (Deschanel) takes in a mysterious cult escapee named Mae (Madeleine Arthur). She doesn't know she has escaped from a cult, at the time.
As Forbes notes, "extreme religious fundamentalism" is its throughline. Devil In Ohio is the story of a devil-worshipping cult in the state, and the effect it has on individuals and communities.
Deschanel's co-star Sam Jaeger describes himself as religious, per a recent interview with Forbes, and "can also see how religion can be taken to extremes."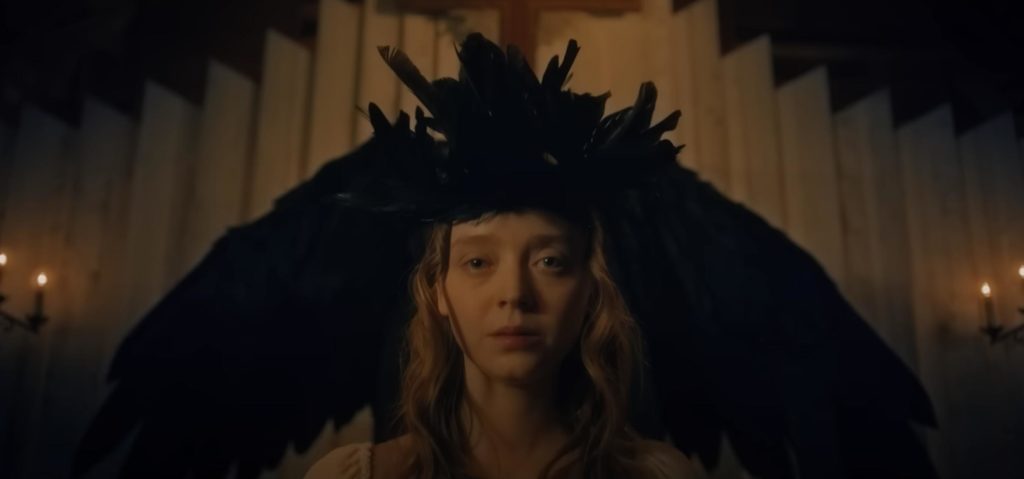 Why fans are connecting dots between Devil In Ohio and the state's famous Hell Is Real sign
In the diegetic world of Devil In Ohio, Madeleine McArthur's character Mae has escaped from a devil-worshipping cult that begins to torment the family at the center of the drama.
In traditional Christian theology, the devil inhabits hell. It's where evil souls are subjected to punitive suffering; it is the absence and negation of god, life, and joy.
Which is what you might say about the world of the cult in the Netflix series. Mae's experience of the cult is presented as akin to how one imagines hell – dark, unpleasant, and populated by evil. The setting and the cult are both Ohioan, as the name of the series suggests.
If the devil is in Ohio, then it follows that hell is, too – which would make hell real, thereby justifying (or at least making true) the statement on Ohio's famous Hell Is Real billboard.
It is in this vein, therefore, that one Twitter user writes that Devil In Ohio amounts to an "explanation" for the Hell Is Real sign.
There's another sign that's contributing to this narrative about Ohio, too. See below.
Where did the Hell Is Real sign come from?
According to a September 2020 explanation from MLSoccer, the reason fans call FC Cincinnati vs Columbus Crew Sc the Hell Is Real derby is a Hell Is Real sign erected by Kentucky real-estate developer Jimmy Harston "nearly 30 years ago."
It's reportedly south of Columbus, just outside Mt Sterling. It's off Interstate 71, the outlet adds, and "clear to anyone" driving from Columbus to Cincinnati.
But there's more flesh to its backstory. In 2015, the Chicago Tribune wrote an article about a then-85-year-old "Bible-loving believer" called Mary Otterman.
Otterman saw an ad in a newspaper from 2008 that read: "PLEASE HELP – I am seeking Christians with a good location visible from I-69 for a sign displaying THE TEN COMMANDMENTS. For Jesus Christ. I NEED YOUR HELP! If you are reading this ad and want to do something for our Lord, please call me day or night. Thank you." And it was signed, Jimmy Harston.
Where is Mary Otterman's sign?
Otterman's "rural Hebron home" spreads over 32 acres in Eagle Creek Township, per the Tribune. It abuts Interstate 65, "where tens of thousands of vehicles pass by each year."
On one side of the sign are the words "Hell Is Real," while the other reads, "Jesus Is Real."
"If Jesus is real – and he is very real," Mary's husband Richard told the Tribune, "then hell is real too. You can't have one without the other."
Richard and Mary liked the "scriptural simplicity" of "Hell Is Real" and "Jesus Is Real." Mary told the Tribune that Harston was a "wonderful man." A "good Christian man," Richard added.
People have questioned whether it's an effective way to "bring people closer" to god. Meanwhile, Cleveland writer Brad Hoffman writes that it highlights a "disturbing trend" in today's Christian conversations.
One thing's for sure: interest in it has increased since the trailer for Devil In Ohio dropped.
Related Topics