BET+ original sitcom, The Ms Pat Show, premiered today (Thursday, 12 August). Following its release, some are now curious to know more about the show's lead and namesake comedian Ms Pat. With a major new TV deal, you might want to know about her current net worth. Let's take a look.
Who is Ms Pat?
Ms Pat, born 2 April 1972, is a comedian best known for her stand up shows which have featured on Comedy Central.
The comedian, whose real name is Patricia Williams, has also featured on shows on-screen, including FOX's Star TV series as well as the Netflix show The Cabin With Bert Kreischer.
Elsewhere she is also an author and released her memoir Rabbit in 2017, which was nominated for a NAACP Image Award.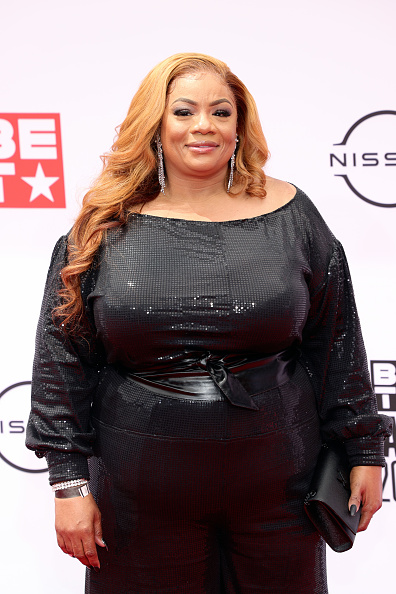 CELEBRITY: When did Sarah Silverman date Jimmy Kimmel?
TRENDING: Is A Journal For Jordan based on a true story?
Comedian leads new BET+ sitcom
The Ms Pat Show which is seen to combine the format of sitcoms and stand-up together was released on streaming platform BET+ today, (Thursday 12 August).
The semi-autobiographical show follows its namesake Ms Pat and her family relocate from their home in Atlanta as they adjust to their new life in the suburbs.
Amid the release, the comedian has since opened up on the process behind the sitcom as she spoke of the importance of making something that is new to audiences.
While appearing on The Joe Rogan Experience podcast, today, she explained: "It was so hard with the comedy because to me, comedy is so rehashed, and I feel like Hollywood is so out of ideas that why we're getting all these reboots"
Ms Pat's net worth explored
As The Ms Pat show makes its debut on BET+, some are curious to know what the comedian's net worth is.
According to sources online, Ms Pat could be worth up to $5 million, with some sites claiming her worth has "significantly grown" over the past year.
Following the release of her new sitcom, the comedian's net worth could increase further with the success of The Ms Pat show.
Related Topics