Mishael Morgan from The Young And The Restless won the award for lead drama actress on Friday night, becoming the first Black actor to win in a lead category at the Daytime Emmys.
Two other nominees from Y&R were forced to stay at home and not attend the awards. This is because lead actor nominee Jason Thompson (Billy Abbott), and supporting actress nominee Melissa Ordway (Abby Newman) both tested positive for COVID-19.
Morgan was previously nominated in the supporting category but has now made it to lead as she is in her second stint on the soap. She first joined the cast as Hilary Curtis in 2013 and remained in the role until 2018. Morgan returned the following year as Curtis' twin sister, Amanda Sinclair.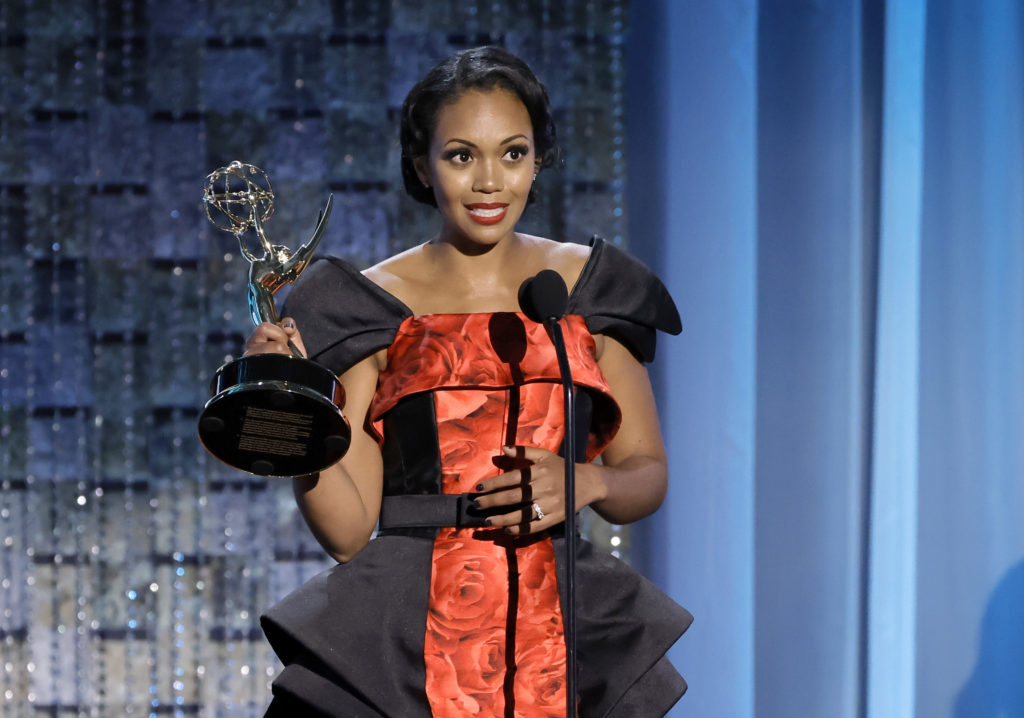 First black actor to win a lead category at daytime Emmys
In the moving acceptance speech, the actor started off by honouring her roots: "I was born on a tiny island in the Caribbean, and I'm now standing on an international stage and I am being honored regardless of the color of my skin, regardless of my passport, for being the best at what I do," she began. "Now there are little girls around the world and no matter what the industry, the vocation … they can strive to be the best at what they do. Not only can they achieve it, but they will be celebrated."
After her speech she celebrated in style, in an Instagram video posted by Courtney Hope, Morgan can be seen dancing with her award to Drake's "All The Way Up."
Mishael Morgan tears up over having to work '10 times harder'
Following her acceptance speech that moved many to tears, the actor appeared on CBS' The Talk to discuss the win. She revealed to the host what the historic award means to her: "It means that my hard work has paid off. And I feel like, when I was a kid, my dad always told me, you need to be 10 times better because you're black, just to be seen as equal. And I hope this step forward shows that we can be equal. We're getting to a place where more of us can just be our best and that's enough."
The actor begins to get teary and Sheryl Underwood then steps in to ask if she ever thought as a little girl that she'd be holding an award like that, Morgan said, "When I was a little girl I was an immigrant, and that means that you need to pick a job and a dream that is stable, and I was going to be an attorney…and God intervened."
Mishael Morgan's journey to success
The 35-year-old is from Trinidad and Tobago and was born on 15 July 1986. She married Navid Ali in 2012 and the couple shares two children together, Niam and Naliyah. At the age of five, Morgan's family emigrated to Toronto, Canada and at the age of ten, she caught the bug for acting. However, it hasn't been an easy road to success for Mishael, as the actor revealed her father told her she needed to be 10 times better because of her race.
As People reports, Morgan has had a tough couple of months, her brother-in-law along with his wife and their three children, all passed away in a devastating house fire."On Monday morning my husband's only brother, perished with his wife & 3 kids in a tragic house fire," Morgan tweeted in March. "I am still in absolute disbelief."