Harper and her estranged twin brother "JD" finally had their highly-anticipated showdown halfway into the sophomore season of Industry.
***SPOILER WARNING*** Details of Industry season 2 episode 5 will be discussed throughout the piece.
The HBO series follows young finance graduates as they venture into the cut-throat industry during the recession years following the 2008 financial crisis. Oh, and on top of the intense competition at work? Family drama, substance abuse, and love triangles to boot.
Harper Stern (Myha'la Herrold) is the latest character to have her past catch up with her, as we finally see Harper and her estranged brother reunite. Let's just say it was a pretty painful reunion.
As we finally put a face to the the name, let's meet the actor playing Harper's twin brother JD.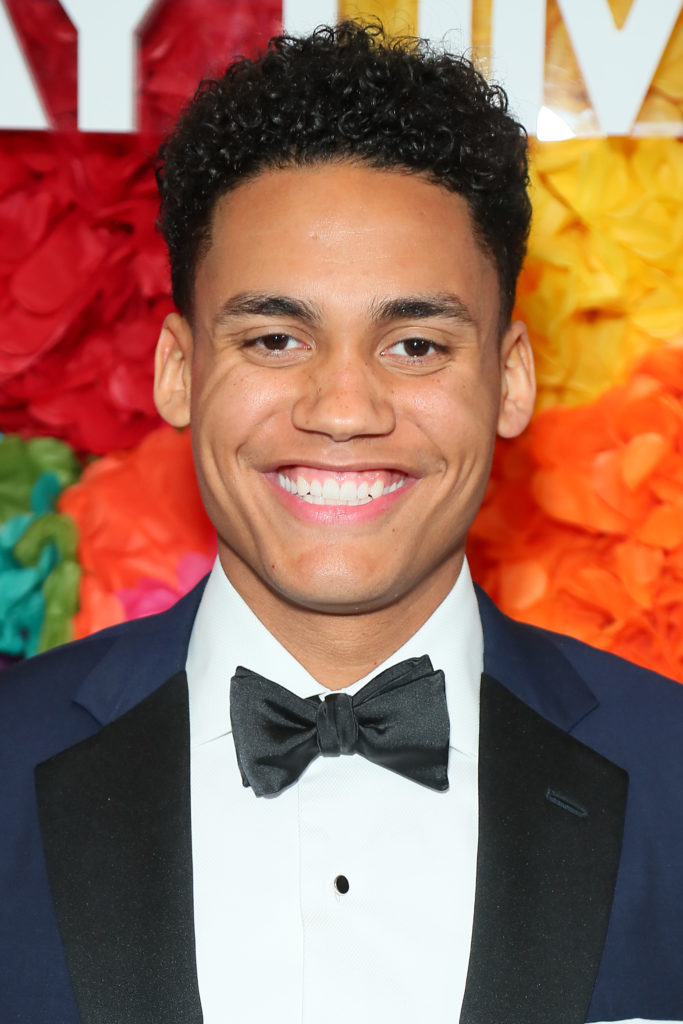 Harper and her brother reunite in Industry season 2 episode 5
The fifth episode of Industry season 2, titled "Kitchen Season", picks up where we left off with Harper headed to Berlin. While Harper did choose to go to Berlin to meet with a client, she also intended to go in search of her estranged brother.
But things, as usual on this show, did not go as planned. Upon finding John Daniel, we learn of his perspective after twelve episodes of understanding their dynamic through Harper's lens.
Myha'la Herrold told Complex of the emotional scene: "I think getting her brother's perspective on life was finally coming to understand what it has been like for him to be away and what it's like to see her again and how heartbreaking that would be for her justified the whole thing. It solidified for me how much her entire existence has been hung on this moment and the potential that they could be a family again.
RELATED: Why is Harry Potter leaving HBO Max?
HBO viewers need to know more about the actor playing JD
Praise has been heaped upon Myha'la Herrold for this reunion scene by critics and fans alike. But the actor playing Harper's brother clearly deserves his flowers too.
Industry viewers have taken to Twitter to share their thoughts on the intense reunion between Harper and John Daniel.
One viewer tweeted: "Dude who played harper's brother absolutely smashed it wow"
Another wrote: "The final scene of Harper with her brother was gut wrenching. The total opposite memories, the pleading and begging, the finality of the relationship being dead despite Harper searching for him for years… this is peak television."
Who plays Harper's brother in Industry?
British-American actor Adain Bradley plays John Daniel, AKA Harper's twin brother JD.
The actor was born in Salina, Kansas on May 7, 1998 making Bradley currently 24 years old. While born in the United States, Adain Bradley would relocate to York in the United Kingdom in his younger years. Adain Bradley moved back to the States, this time to Los Angeles, to pursue a career in acting.
Bradley is currently in a relationship with professional dancer and model Monica Giavanna. Giavanna was reported to previously have been in a relationship with LA Rams cornerback Jalen Ramsey.
What else has Adain Bradley starred in?
Adain Bradley has a number of acting credits to his name since his screen debut back in 2011.
Any Riverdale viewers might recognise Adain Bradley from his role in the Netflix teen thriller Riverdale as Trev Brown. He starred as Trev in the first season, back in 2017.
Bradley's biggest role to date, prior to Industry on HBO, was as Xander Avant in The Bold and the Beautiful. Bradley starred as Xander on the soap from 2018 to 2019, appearing in over 100 episodes.
This summer saw Adain Bradley cast alongside Spider-Man star Jacob Batalon in an upcoming horror, Horrorscope. They are starring in leading roles alongside Alana Boden and Avantika.
TRENDING: Ghost's Mary On A Cross has a 'new meaning' – according to TikTok fans
Related Topics