Maurice Benard's mental health-centric YouTube series, State Of Mind, was created to try and raise awareness for personal well-being. Along the way, Benard has opened up about his own struggles…
Benard has held the iconic role of manic mob king Sonny Corinthos since the character debuted on General Hospital in 1993. Benard plays the son of the late Mike Corbin and throughout his three decades on the show, we've seen an array of storylines; from him nearly getting killed off to his rocky romances.
So, let's take a deep dive into Benard's life, from being diagnosed with mental health disorders to juggling family life and soaps.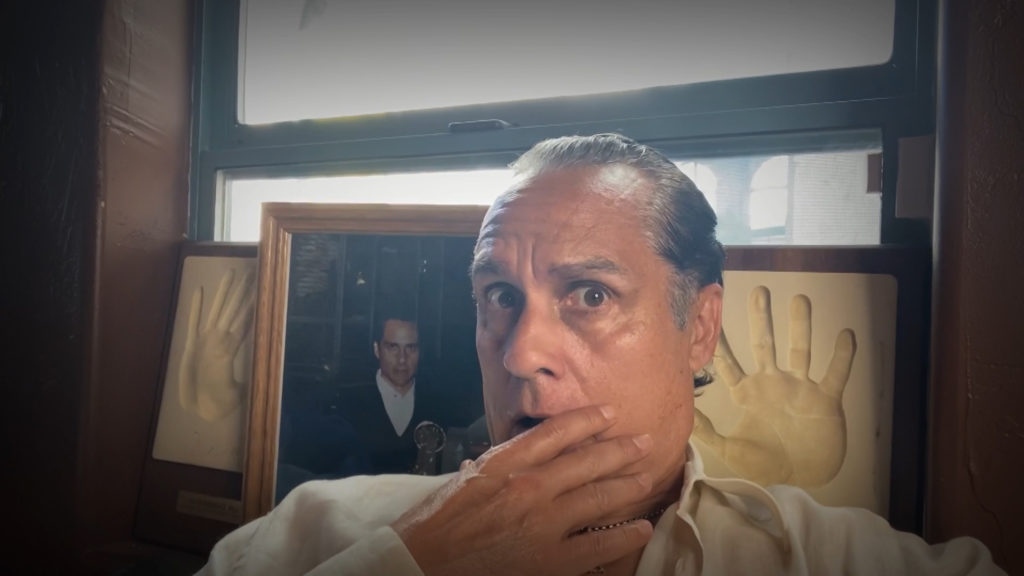 Inside Maurice Benard's life
Benard is a mental health advocate and has struggled with his own mental health in the past. The soap star was diagnosed with bipolar disorder at the age of 22. Benard has managed his own bipolar disorder with lithium and was advised to keep his diagnosis to himself.
However, in a bid to help others with their own personal issues, Benard decided to be open with the world. His podcast is a hub for him to invite other famous soap stars and influencers to share their own stories on mental health. To raise even more awareness for bipolar, Benard collaborated with General Hospital writers to incorporate his diagnosis into his character Sonny's storyline.
Benard has been institutionalized twice for his conditions and notes that the pain is unbearable: "Bipolar, anxiety, depression, whatever it is, it's the unbearable pain that comes. That's why you see people who commit suicide, or whatever it is, because they don't want to go through another day of it," Benard told ABC.
He also explained that it took him a long time to confront his mental health issues: "It took me four months, everything that I've done with mental health, four months to see a psychiatrist. And every day I had thoughts of not being here anymore. So it's too — it's too long. A day is too long," Benard revealed.
Benard's happiness on General Hospital comes in 'waves'
On State Of Mind, Benard opened up about his current role on GH, sharing that his happiness ebbs and flows.
"I'm really happy right now. If you know me, you know it's in waves how happy I am on General Hospital: up and down, up and down. Acting isn't what it was when I was young. Sometimes it's difficult and it hits me in places to act that I don't like. But right now, I'm really happy on GH."
However, Benard also suggested that the time will eventually come where he needs to retire from playing Sonny Corinthos: "Soon enough, I'll be done with it. Sorry. I hate to say that, but it's the truth."
Maurice Benard's family life explored
Benard's support system is mainly his family. He has been married to Paula Smith since 1990 and the couple shares three children: Cailey Sofia, Cassidy Rose, and Joshua James.
The couple also adopted Paula's sister Heather Ann Smith Benard in 2008, after Paula and Heather's mother passed away.
Benard and Paula have also become grandparents after their daughter Cailey gave birth to a daughter of her own. Benard often shares snaps of his granddaughter on Instagram and she is absolutely adorable. Heather also has a daughter, named Eloise.
If you are affected by any issues raised in the article or would like someone to speak to, please call the Samaritans for free on 116 123. You can also email them at [email protected] or visit samaritans.org to find your nearest branch in the UK. In the US, please visit Samaritans USA for more information.
You can also contact the National Suicide Prevention Lifeline at 800-273-TALK (8255) or text 741741 to get in touch with the Crisis Text Line.
Related Topics