General Hospital's main man behind the casting of some of your favourite Port Charles characters sat down with Maurice Benard to film this week's State Of Mind episode.
Mark Teschner has won 10 Daytime Emmy Awards for Casting so he certainly knows what he's talking about when it comes to acting! He joined one of daytime's most elite actors, Maurice Benard, to talk about acting, casting, mental health, and more.
Read on to discover what Teschner had to say about what goes on behind the scenes of General Hospital.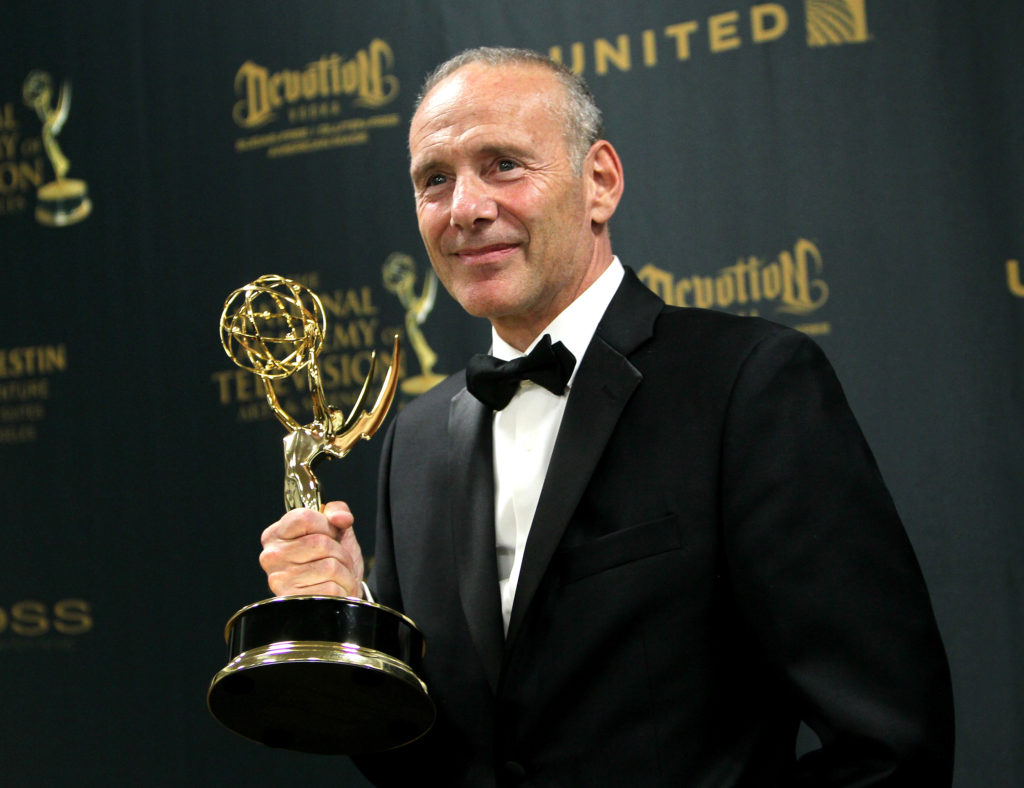 Mark Teschner sits down with Maurice Benard
Benard started off by informing his audience on just how respectable Teschner is, stating: "Let me just tell you, so I don't get it wrong, what Rolling Stone said about him. The Rolling Stone. 'He's an actor's actor casting director.' TV Guide said, 'Unparalleled track record in finding top new talent.' Mark Teschner is very intelligent and very intuitive, and the fact that he makes the actors feel very comfortable when they walk into the room means a great deal."
The host then asked Teschner more about his background where he revealed that he was born in New York City, Harlem, at a hospital that does not exist anymore and was raised in a suburb called Scarsdale.
The casting director wanted to be in this industry from a young age and ultimately followed in his parent's footsteps. "My parents were very into theatre and dance, so at a very young age, I was going to New York to see shows," he revealed.
Teschner actually wanted to be an actor growing up and attended college in Connecticut, majoring in English and Theater. However, after moving back to his hometown and pursuing acting in New York City for around two and a half years he decided to change his career path.
He had a 'Eureka' moment after an audition and decided that he liked the idea of acting more than being an actor himself. So, he then went for an opening as a casting assistant and this gave him the experience to work up the rankings. Teschner then ended up going to the ABC soap Loving and got into daytime casting, and as they say, the rest is history!
Mark Teschner opens up about mental health on State Of Mind
Having experience in acting allows Teschner to really connect organically to other actors he meets, "So when an actor comes to audition, and I want to give them an adjustment and work with them, I will speak the actor's language." Teschner explained.
However, it also means that Teschner has seen both sides of the pond. He knows that casting and acting, in general, can be a pretty brutal world and in-between jobs there can be many setbacks. Therefore, Teschner said that it is so important as an actor to keep a check on your mental health and general well-being.
The casting director explained that the process can sometimes be disheartening "The actor's life is so vulnerable. You need work. You want work. You pursue work. And you finally get an opportunity. You give it your heart and soul in the room. You feel good about it. And then you don't hear from them."
Teschner also revealed the emotional toll these situations can have on an actor. "You don't get cast so it goes into the void. So emotionally for an actor to sustain that you have to have the inner strength to survive and navigate the ups and downs of an acting career.
One of the most profound things that Teschner said during the whole interview is about having a thick skin when it comes to setbacks but also remaining vulnerable. "You have to have this thick armour to survive being an actor," Teschner explained, "Yet, when you are in the room, what is most dynamic about an actor is their vulnerability. The vulnerability is the core of the actor. I always say vulnerability creates possibility. And yet, you have to be so invulnerable to navigate the business."
Related Topics