General Hospital's very own Lisa LoCicero is taking her fans back in time this July with a stunning throwback snap.
The soap star, known for starring as Olivia Quartermaine, is ageing 'like fine wine' according to some fans. And Lisa's General Hospital co-stars featured in the snap are similarly going down a treat with Lisa's 21,000 Instagram followers.
Once you find out the cast's ages in real life, you're bound to be shocked at how much younger they appear.
Whatever they're drinking in Port Charles seems to be working…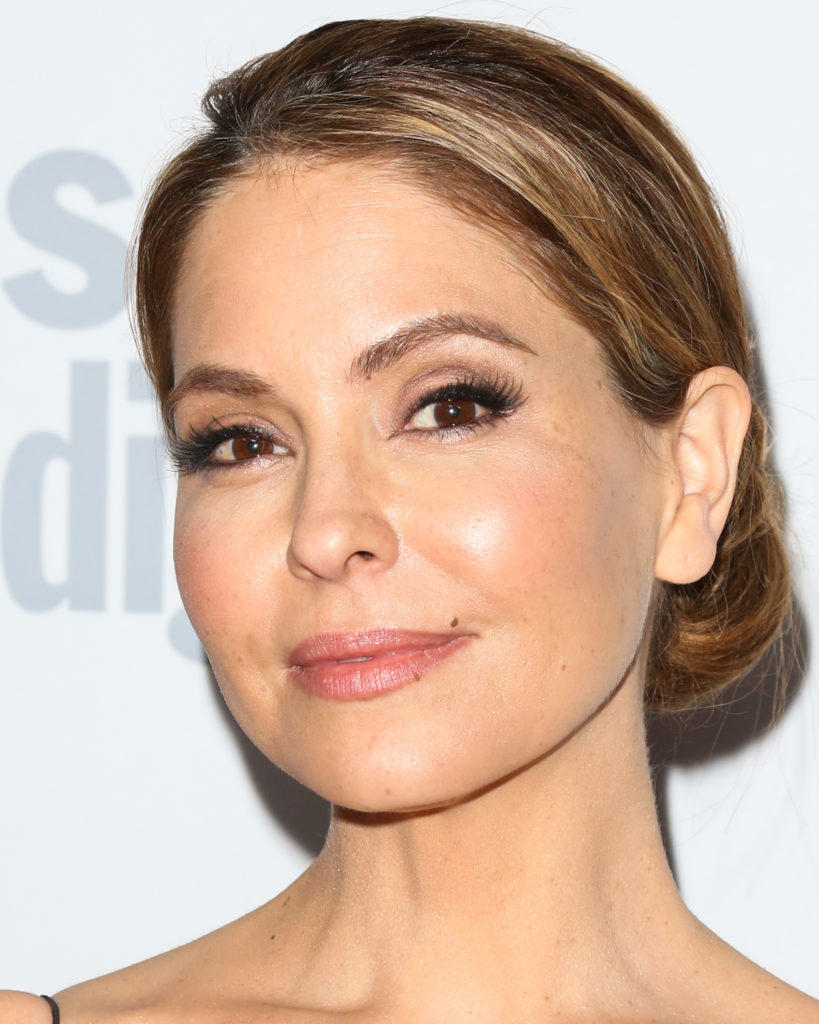 Lisa LoCicero and co wow fans in throwback pic
Taking to Instagram on 2 July 2022, Lisa LoCicero shared a throwback snap of herself, Ronnie Marmo, and Dom Zamprogna. The throwback picture was undated, although Lisa joined General Hospital in 2008. Ronnie joined the cast a year later, in 2009. Dom also joined the cast in 2009. With this in mind, the picture is dated potentially over a decade.
Lisa LoCicero captioned the Instagram post: "Trigger warning: Post contains aging!! How it started/How it's going with two of my favorites."
The throwback snap was followed by a recent pic of the General Hospital stars where they appear to hardly have aged at all.
RELATED: General Hospital's Jon Lindstrom grieves 'uber talented' co-star in touching tribute
The General Hospital cast are ageing 'like fine wine'
It might not come as a surprise that Hollywood and TV stars don't just age like the rest of us. Celebrities ageing has long been a source of interest, given that they appear to be ageing at a far slower rate. Speculation that celebrities have more wealth and cosmetic resources to help give them a youthful glow appears to be the general consensus regarding the reasons why celebs age slower.
But the General Hospital cast, in particular, are on to something; the cast are ageing "like fine wine" according to one comment on Lisa LoCicero's Instagram throwback.
After seeing the throwback snap of Lisa LoCicero, Ronnie Marmo, and Dom Zamprogna, fans took to the internet to compliment the trio. One fan described them as "even better now" in the comments, with another concurring that "aging where? Not on you!"
Complementing the three actors, one comment reads: "You are stunning and the guys only got better."
You might be surprised to know the real ages of the GH cast
The General Hospital cast are ageing at what feels an incredibly slow pace, which is only emphasised when you learn their ages in real life.
For Lisa LoCicero, she is one of the elder cast members at 52 years old. Lisa was born on 18 April 1970 in Grosse Point, Massachusetts, and joined the cast of General Hospital when she was around 38 years old.
You mightn't believe it, but Ronnie Marmo is currently 58 years old. Dom Zamprogna is the youngest of the three actors featured in the throwback, at just 43 years old.
SOAPS: Original Days Of Our Lives cast now from co-star marriages to medical crisis'
There is a huge age range between the cast members of General Hospital. Of the main cast, Eden McCoy, who stars as Josslyn Jacks is one of the youngest at 19 years old.
Eden has an age gap of over 50 years with the main cast's eldest cast member, Gregory Harrison. Gregory joined the cast back in 2020 in the role of Gregory Chase.
Some of the elder cast members who might surprise you with their real age includes Genie Francis (60), Nancy Lee Grahn (66), Charles Shaughnessy (67), and Robert Gossett (68).
Related Topics