French quick-change magician Léa Kyle – known for receiving a golden buzzer for her audition performance – delivered her signature act during the AGT semifinals yesterday, and speculation is rife about which semifinalists will make it through to the final round. But can anyone explain how she does it?
Who is Léa Kyle?
Léa Kyle can change her clothes very quickly. The 24-year-old magician, from Bordeaux in southwestern France, discovered her love for magic as a teenager.
The art of quick-change came as a "revelation" to her – it allows her to combine her passion for performance with an enduring interest in sewing. She took part in a year-long training course in Haute Couture, and makes all of her costumes herself.
CULTURE: Did George Washington enforce a mandatory smallpox vaccine?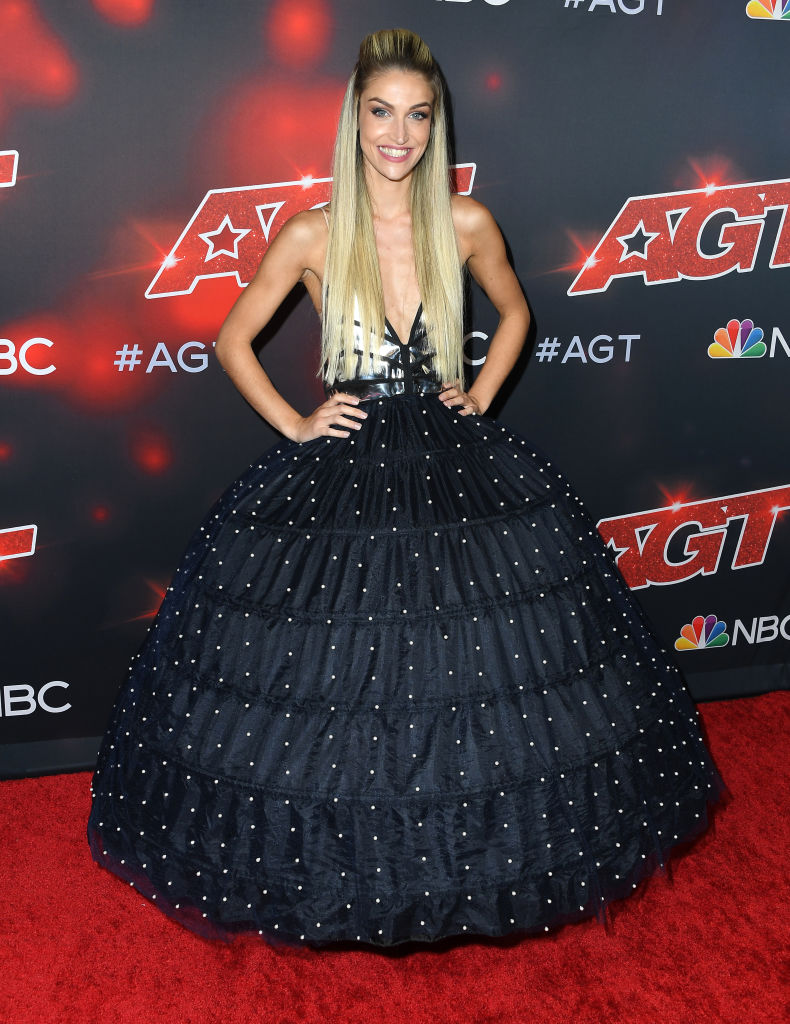 Kyle first competed with her act in 2018, at the Villebarou International Festival. She later participated in the TV show Penn And Teller: Fool Us, shot in Las Vegas and broadcast in August last year. She won.
In October and November last year, Kyle received a Mandrake d'Or, or Golden Mandrake, and participated in France's AGT equivalent, La France A Un Incredible Talent.
Léa Kyle's 'dazzling' quick-change act explained
The single comment on a Léa Kyle-related post in the subreddit r/BeAmazed makes no attempt to explain her quick-change act. Rather, it says simply, "She's a witch".
Elsewhere, others have called her "the first original quick change act I've ever seen" and praised her "sleight of body". But how does she do it?
NBA: De'Aaron Fox shares hilarious text from NBA doping officer after offseason workout
Melanie Green, resident costume designer for the Arts Centre of Coastal Carolina, explains some of the tricks quick-change artists use in their transitions. 
Typical features include magnets, extra thin fabrics, linking costume pieces together to create the illusion of separate garments, and specially designed items of clothing that can layer on top of each other and be removed by pulling a single piece of string. She may also have assistants "pulling strings" from behind her props and stage objects.
Who are some other notable quick-change artists?
Quick-change is nothing new – although Léa Kyle's performance is notable for its rapidity. 
CULTURE: Muslim educator Usama Canon's death mourned by online community
The world's most prolific quick-change artist to date is Arthuro Brachetti. During 250 performances of his show L´Homme Aux Mille Visages, Brachetti changed costume 22,500 times.
He has changed costumes more than a quarter of a million times in his career – his private wardrobe comprises over 350 specially designed costumes.
An early populariser of the art form was Italian stage star Leopoldi "Luigi" Fregoli. Born 1867, Fregoli's impersonations and costume changes were so renowned that, in the 1890s, rumours spread that there was more than one Fregoli.
In other cultures, too, the art of quick-change has a long history. The Chinese dramatic art of bian lian, which literally means "changing face", has been a feature of Sichuan opera since the 18th century. 
Related Topics