Lawrence Saint-Victor has finally broken down The Bold And The Beautiful moment that Carter thought wouldn't ever happen, and to be honest, we didn't see it coming either!
Current happenings on The Bold And The Beautiful are pretty crazy, during the Friday 1st July 1 episode Carter Walton (Lawrence St. Victor) and Paris Buckingham's (Diamond White) wedding took a dramatic turn.
In true soap style, the ceremony was interrupted by an old flame as Quinn Forrester (Rena Sofer) showed up confessing her heart lies with Carter. Quarter fans were quivering in their boots at the Bold and Beautiful moment but will they say 'I do?'
Lawrence Saint-Victor breaks down B&B Carter moment
Quinn showed up at the wedding to stop Carter's marriage to Paris, and it's safe to say we were all pretty surprised. Although they do have a long history together, it was ultimately Quinn who called things off when she decided to work on her rocky marriage with Eric (John McCook). Carter then had to move on himself and began dating his co-worker, Paris.
Quinn and Carter's love affair was so intense that it was obvious they still had feelings for one another. Therefore, when Quinn discovered that Eric had been sleeping with Donna (Jennifer Gareis), she made it her mission to win Carter back…despite him being at the alter.
Talking about the moment, Carter's portrayer revealed "All he wants to do is just run-up to her and grab her when she comes in and says she's here for Carter, he can't take his eyes off of her, this is everything he's ever dreamed about it's almost like he has to pinch himself."
Saint-Victor also speaks about the awkwardness of it happening on his big day, "A part of him is aware that he's up here with Paris and he is getting married, but it's literally the thing he thought would never happen. In his life and in his romantic life, he has never been pursued."
Saint-Victor described that moment for Carter as being "everything he ever dreamed about." and joked that "Carter…he isn't even on the ground! His feet are hovering above the ground at that point!"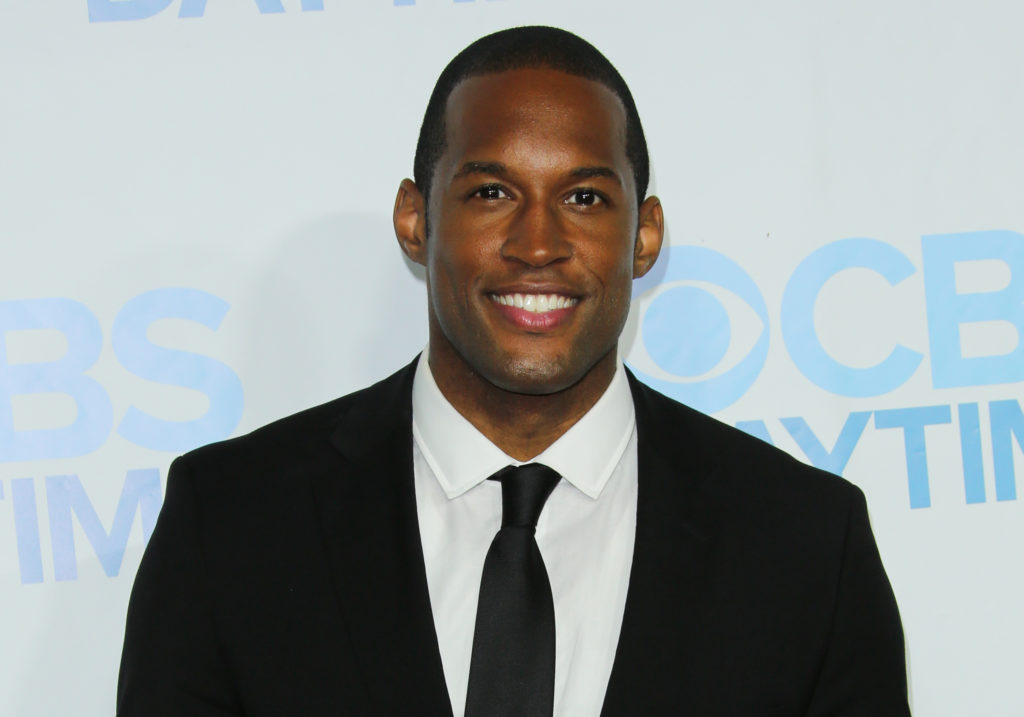 Lawrence Saint-Victor had no clue this story arc would take place
Whilst he is a much-loved actor on the show he can also be found in the writer's room when he's not in front of the screen who also writes for the series when he's not on-camera, said that even being in the writers' room didn't clue him into Quinn and Carter's relationship having such a long story arc, or ending up with this big wedding drama.
Quinn and Carter's whirlwind romance took the lead storyline last summer and "I loved that it ended the way it did and then for a year later to pick back up," he continues. "Of course, they still love each other. It never ended. They just decided to go their separate ways but their love never, you know, ended."
We're not too sure how Paris would take being stood up at the alter either, bearing in mind she had no clue this would be happening. However, it appears she always had an inkling about where Carter's heart was at. "I don't know if there's any softening of leaving someone at the altar," Saint-Victor revealed, "Paris said to Carter 'I know you're not over Quinn, but if you want to get over her, get over her with me'…hopefully she's understanding."
Related Topics