The Young And The Restless' Lauralee Bell aka Christine has shared a 'grateful' goodbye to a soap icon who works hard behind the scenes of the show.
After 42 years on the set, the Y&R family are saying goodbye to their beloved makeup artist, Patti Denney. Let's take a look at the heartfelt tributes to the retiring crew member.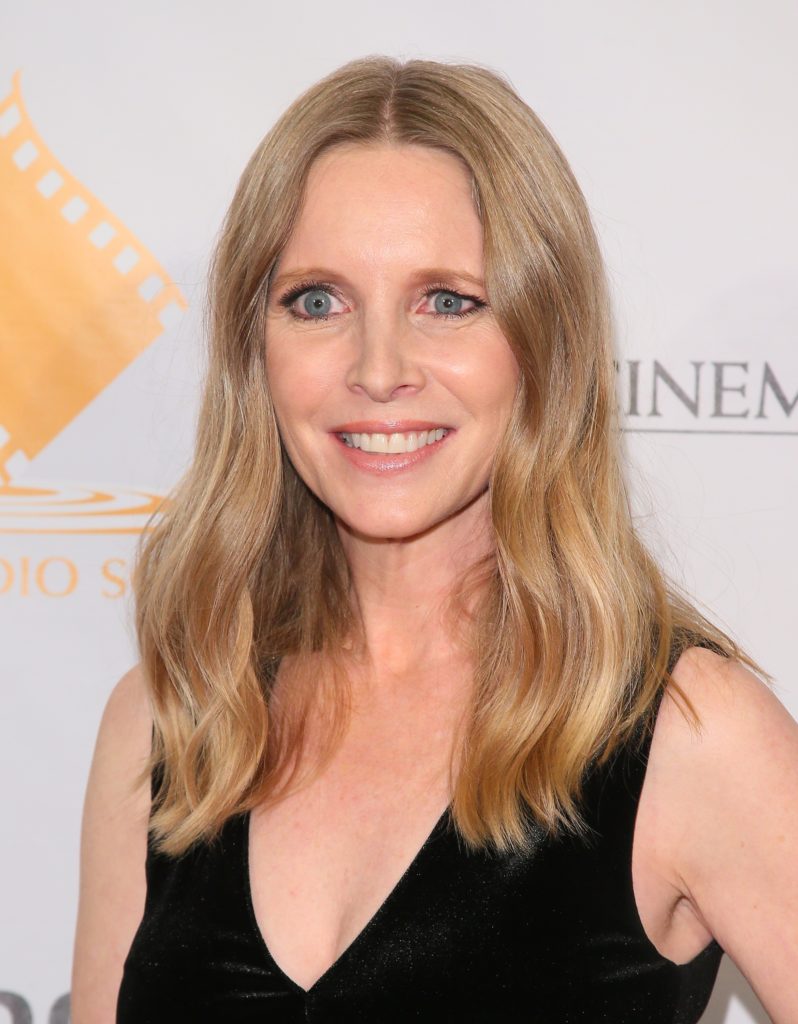 Lauralee Bell says 'grateful' goodbye
Lauralee Bell is lost for words on how to honour the beloved makeup artist from The Young And The Restless as she asks followers, "How do you thank someone who has helped you everyday at work?" Bell recounts how many of the cast members sit in the makeup chair and Patti will help them through their "good days, bad days, EVERY day in addition to making us look our best."
Many fans are wondering why Denney is leaving the show after 42 years and Bell revealed the real reason. As she shared that Patti is going to retire and enjoy life with her new husband, Mel Stetson.
Bell then shared that she and the family at Y&R are "forever grateful" and that "There will never be another you Patti!" However, this won't be the last that Lauralee sees of Patti because she shares that they are "friends and will still see eachother! ❤️😘"
Bell's castmates flooded to the comments section of her Instagram with Jennifer Gareis writing "I ❤️ Patti!!!!!" and Tracey Bregman penned "Oh how I will miss her ❤️❤️❤️." Michael Damian also shared a personal note, "Congratulations Patty!! Thank you for all your wonderful work and kindness!! Much love, Michael."
Michelle Stafford plays Phyllis Summers in The Young And The Restless and after originating the role in 1994 she and Denny became close friends. After Stafford briefly left the canvas the pair remained pals up until she returned to the soap again in June 2019. Stafford shared a post on her Instagram account dedicated to Patti in which she revealed that she couldn't get out of the makeup chair as she knew it was the last time that she did her makeup for work.
Patti Denney retires after 42 years on Y&R
It is clear that Patti Denney is an experienced and talented makeup artist who is much loved on set. Denney joined the Y&R team on 1 April 1980 and left 42 years later on 1 July 2022. She has lived much of her life on the Y&R set and met some incredible people along the way.
In 1996 she met Mel Stetson who came into her department, they instantly hit it off and then 26 years later they got married. They tied the knot on 27th June 2022 and Denney shares that she has had a busy past week, "marry on Monday, retire on Friday" she told her Instagram fans.
In 2002 she also met her best friend George Guzman who was a former hairstylist on the set. Denney was even his best woman when he married his partner in 2015.
The makeup artist had a sendoff which was attended by many cast members and crew which Denny reveals was "full of laughter and tears, speeches and a video that was beyond description."
Related Topics