Among the guests on the Last Leg New Years Eve 2020 special are British radio and television presenter Clara Amfo and Asim Chaudhry, aka "Chabuddy G".
You might remember Last Leg's Clara Amfo from… Strictly Come Dancing
On top of a decade long career in radio, television and voiceover work, Clara Amfo found time in 2020 to compete in the eighteenth series of Strictly Come Dancing.
Amfo and professional partner Aljaž Škorjanec scored highest with their Charleston – earning a near maximum 29 points. Their lowest scoring dance was the Viennese Waltz, for which they got 17 points. 
Amfo currently presents the midmorning show on BBC Radio 1. Fearne Cotton previously presented the show.
Born in Kingston upon Thames, Amfo studied media arts with professional and creative writing at St Mary's University College in Twickenham. Her father, a microbiologist, emigrated from Ghana to the UK in the 1970s.
According to an interview with Laura Barnett of The Observer, Amfo once inserted her finger into Pharrell Williams' bellybutton. 
Clara Amfo net worth
According to website MarriedBiography, Clara Amfo's net worth is in excess of $800,000. However, this is an estimate, and is unlikely to be accurate. The 36-year-old has not disclosed her salary to the public.
Is Clara Amfo married?
Amfo has not disclosed her relationship status to the media – she keeps her private life private.
You might remember Last Leg's Asim Chaudhry from… People Just Do Nothing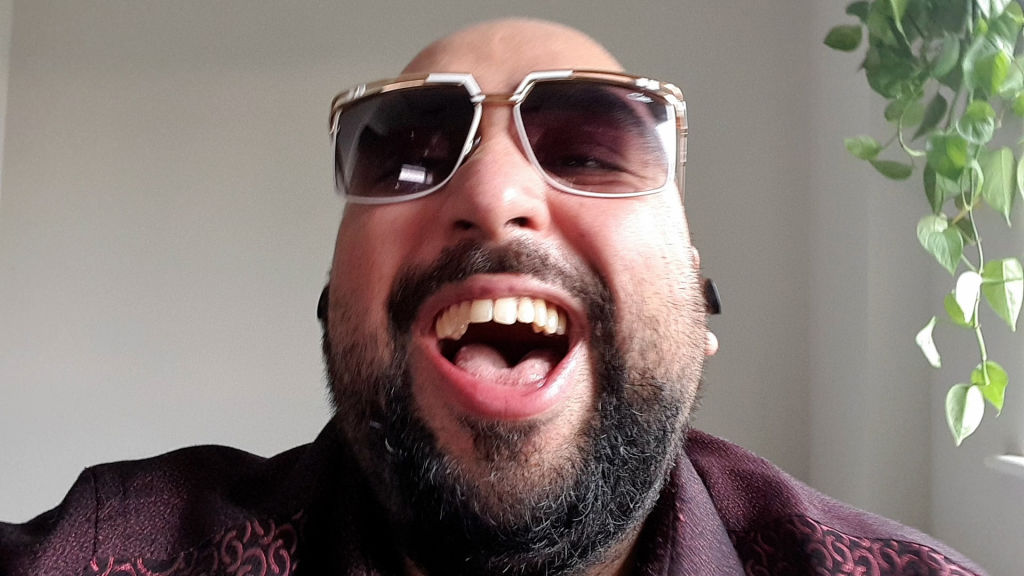 Known as the co-creator and star of BBC rockumentary series People Just Do Nothing, Asim Chaudhry is a successful TV comic.
The show is largely improvised. However, according to a Vice interview, it takes Chaudhry's father as inspiration. 
Chaudhry described the characters as "quite personal; I constantly get inspiration from my dad because he's like a real Chabuddy G, just not as ridiculous. 
He continued: "He recently opened up a burrito restaurant and it's [really] amazing."
Asim Chaudhry also starred in the 2016 short film Donald Mohammed Trump. The black comedy shows a fictitious Trump inexplicably transforming into an Asian man right before a Republican Party rally.
Digital Spy described the film as "oddball".
Asim Chaudhry net worth
According to website BioAgeWho, Asim Chaudhry's estate is worth more than $10 million. In British pounds, that's £7,327,450 – and that was in January this year.
Related Topics