On 2nd August, Kin Shriner marked his 45th anniversary playing Scott Baldwin on the ABC daytime soap opera, General Hospital. To celebrate the milestone let's take a look back at his long tenure from 1977 to 2022…
Scott is the adopted son of an attorney, Lee Baldwin (Peter Hansen) and Dr Gail Adamson (Susan Brown) entering into such a popular family certainly put Shriner's character in good stead.
You have to admit, General Hospital just wouldn't be the same without the longtime fan favourite, and after four decades on the drama series – he sure has had his fair share of drama in Port Charles.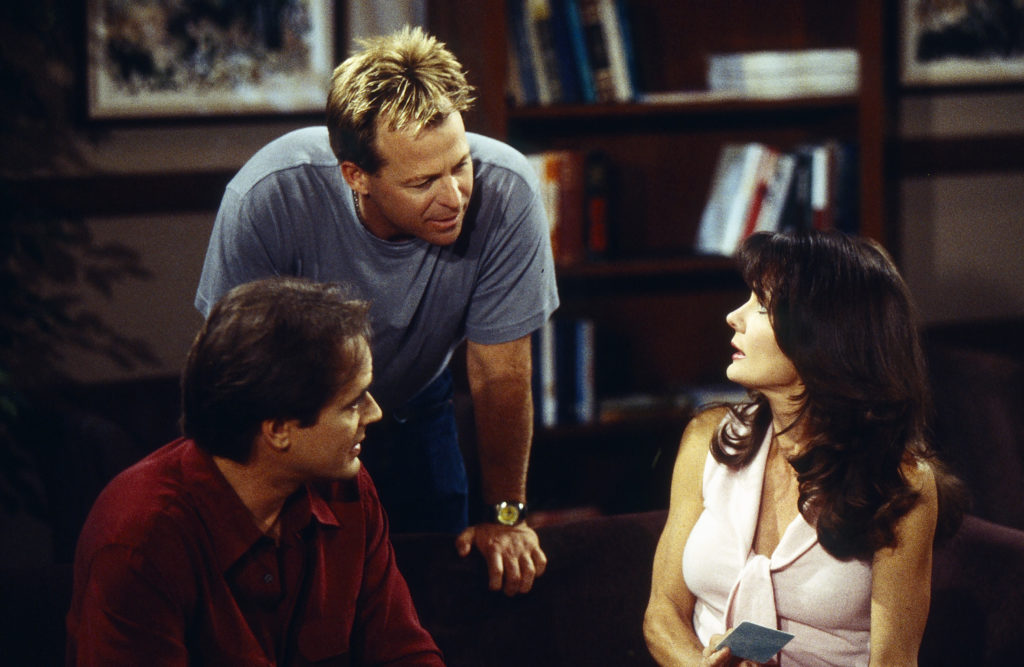 Shriner reveals how it all started on Maurice Benard's SOM
In a recent interview on Maurice Benard's State of Mind Shriner revealed how it all started, exclaiming that "There was no actual scene to read… no real audition."
Instead, the General Hospital producer "just kind of talked to me… about, 'There's a character that was on the show once. He was a kid, and he's the son of the town lawyer. We want to bring him back at your age.'"
However, Shriner wasn't interested at first as the young actor had appeared in guest-star roles and had a wealth of credits under his belt already. Shriner nearly rejected the role as he asked himself at the time, 'Well, why do I want to do a soap?' he recalled. "We all wanted to be movie stars. But my acting coach had been on a soap, and she told me that you will never get a better training."
Kin Shriner's 45-year tenure on General Hospital
So, Shriner took the part and was booked for two General Hospital episodes initially. The fresh-faced newcomer really enjoyed it and three weeks later Shriner signed on for a three-year contract.
He debuted as Scott Baldwin on General Hospital on 2nd August 1977 and entered into a romantic storyline with Laura (Genie Francis) which was immensely popular. When he was brought onto the canvas his pairing with Laura even "helped get the show off Death Row" according to Soaps.
Baldwin then found himself in a bizarre love triangle when Laura married Luke (Tony Geary) in 1981, and viewers saw another side of Scott. He had a bitter heart and even showed up at their wedding reception and caught Laura's flowers.
Fans loved his mischievous side and considering the circumstances of how Luke and Laura got together, it is no wonder he sought revenge!
Some of GH fans' favourite moments from Shriner throughout his 45-year tenure are from his fiery courtroom cases, it is safe to say he followed in his father's footsteps. Others enjoyed seeing Shriner's real acting talent like when he discovered his son Franco (Roger Howarth) had passed away or when he got Willow to expose Sonny's affair with Nina. Whilst Sonny's love life may be rocky, Kin's scenes with his current lover, Kathleen Gati (Liesl) are adorable.
All of these moments have contributed toward Shriner earning himself four Daytime Emmy Award nominations for his work over the years. Not only that, but the actor has juggled a busy schedule, in addition to his General Hospital run, Shriner appeared as Scott in the spinoff series, Port Charles, from 1997-2000 and in 2001.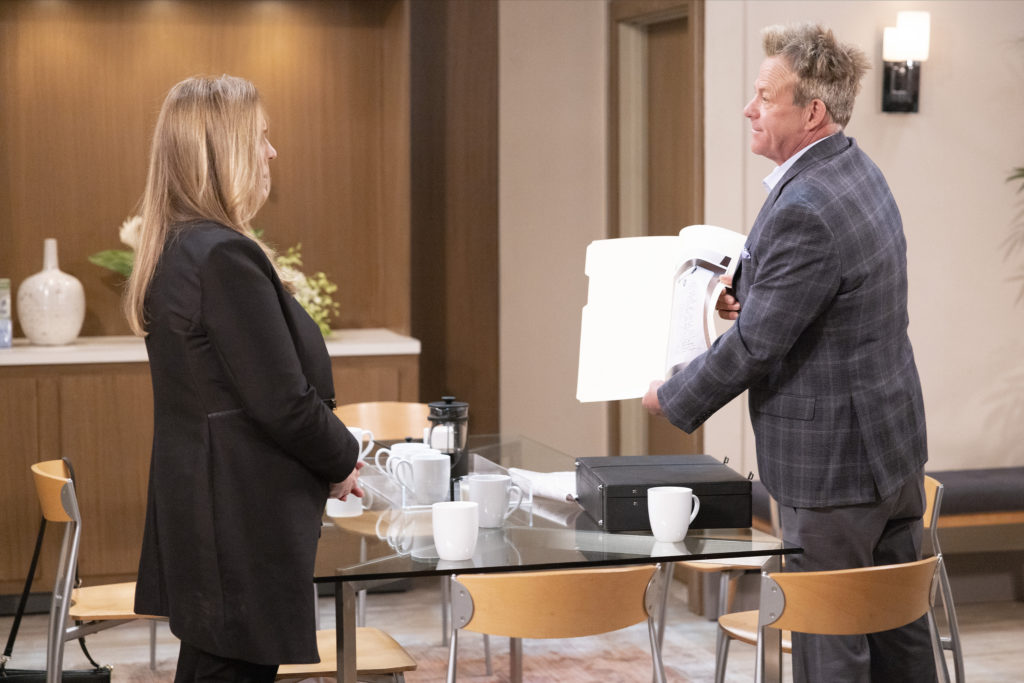 General Hospital stars share their congratulations
Shriner celebrated the anniversary with his fellow castmate Marcus Coloma (Nikolas), as they headed out to play some golf at the driving range. The pair shared a hilarious video together and Coloma tweeted "Congrats, Buddy."
Of course, all of Shriner's fellow soap stars have congratulated him on his recent milestone. The soap's executive producer, Frank Valentini wrote "Please join me in congratulating Kin Shriner on a legendary 45 years with GH," on Twitter. "Happy anniversary, Kin!"
Co-star Lynn Herring who plays Lucy and has appeared alongside Shriner in multiple projects wrote: "45 years, pal o' mine! I am so lucky and proud to have been a small part of GH with you. Thank you for just being you."
Maurice Benard who portrays Sonny on GH and recently welcomed him on his podcast wrote "What can I say about my best friend, Kin. Probably one of the only actors in the world who can say that they've been working at the same job for 45 years. One thing I always say about his talent. You can't take your eyes off it. You've earned it, my friend."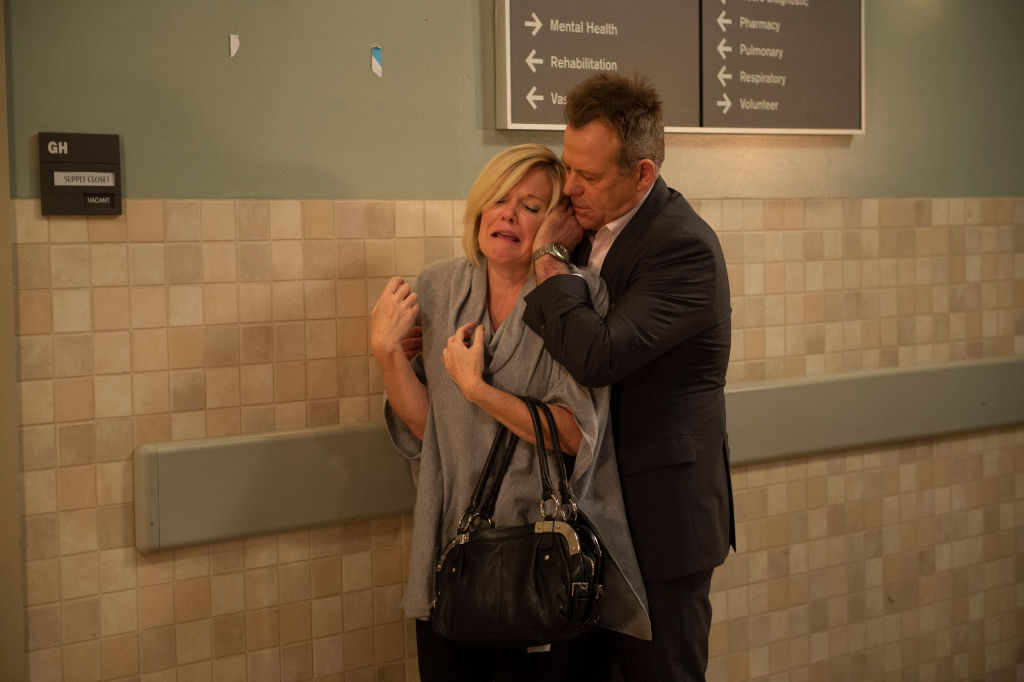 Related Topics