Avatar: The Last Airbender will receive another reworking, following M Night Shyamalan's 2010 effort, in the form of a Netflix live-action adaptation series. The streamer just released details of the cast and crew – one of whom is Mohawk artist, singer-songwriter and actor Kiawentiio Tarbell. What is Kiawentiio's age, and where have fans seen her before?
What is Kiawentiio Tarbell's age?
Kiawentiio is currently 15 years old.
Despite her youth, she has already picked up a loyal following on social media – 136K Instagram followers at time of writing.
During the course of 2021, she released an EP of four songs. In My Head came out in March. A month ago, she put out a video for her single Light At The End (see below), directed by emerging filmmaker and visual artist Susanne Serres.
Also in 2021, Kiawentiio appeared in two episodes of American sitcom TV series Rutherford Falls, as Maya Thomas. In July, TVLine reported the series' renewal for a second season.
How old is Kiawentiio's character Katara meant to be?
There are those who have expressed their ambivalence towards the notion Kiawentiio's character, Katara, will be in a romantic relationship with Aang – played by 11-year-old Gordon Cormier – as in the original comics and series.
Katara is 14 years old during the course of the Nickelodeon version – Avatar: The Last Airbender – which originally aired from 2005 to 2008.
In the graphic novel trilogy The Promise, which continues the Avatar: The Last Airbender storyline, she is 15 to 16. Then, in the following Search and Rift trilogies, she advances to 16 to 17.
Those who have read Book One: Air; Book Two: Spirits; and Book Four: Balance will have become acquainted with Katara in her mid to late 80s.
To what extent Kiawentiio Tarbell's Katara and Gordon Cormier's Aang will find themselves romantically involved in the upcoming series – regardless of their ages – remains to be seen.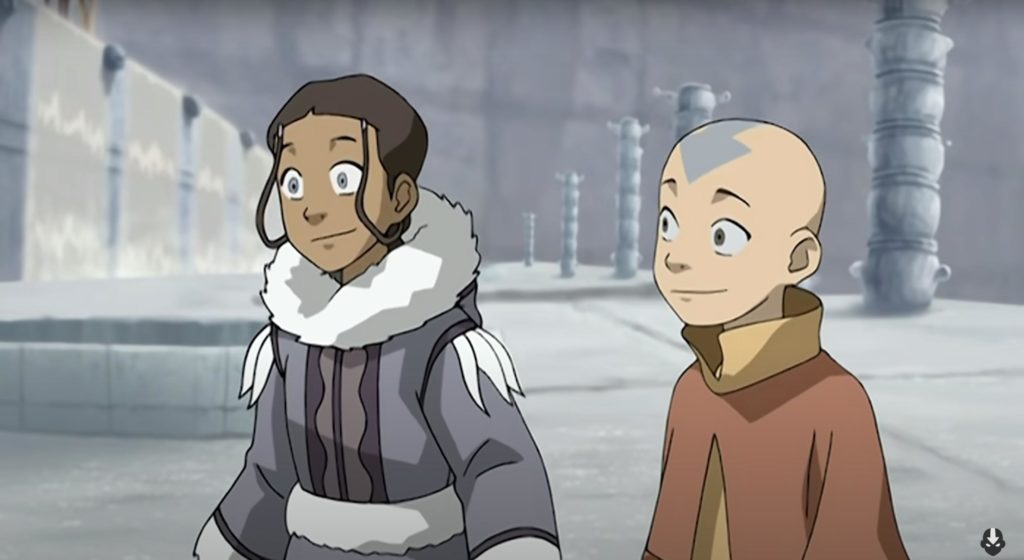 How old is Katara in the 2010 film of The Last Airbender?
In M Night Shyamalan's 2010 film, Aang is 12 years old and Katara is 14.
Nicola Peltz, who at the time was 15, portrayed Katara. Shyamalan defended the somewhat controversial decision at the time by saying: "Anime is based on ambiguous facial features. It's meant to be interpretive.
"It's meant to be inclusive of all races, and you can see yourself in all these characters… This is a multicultural movie."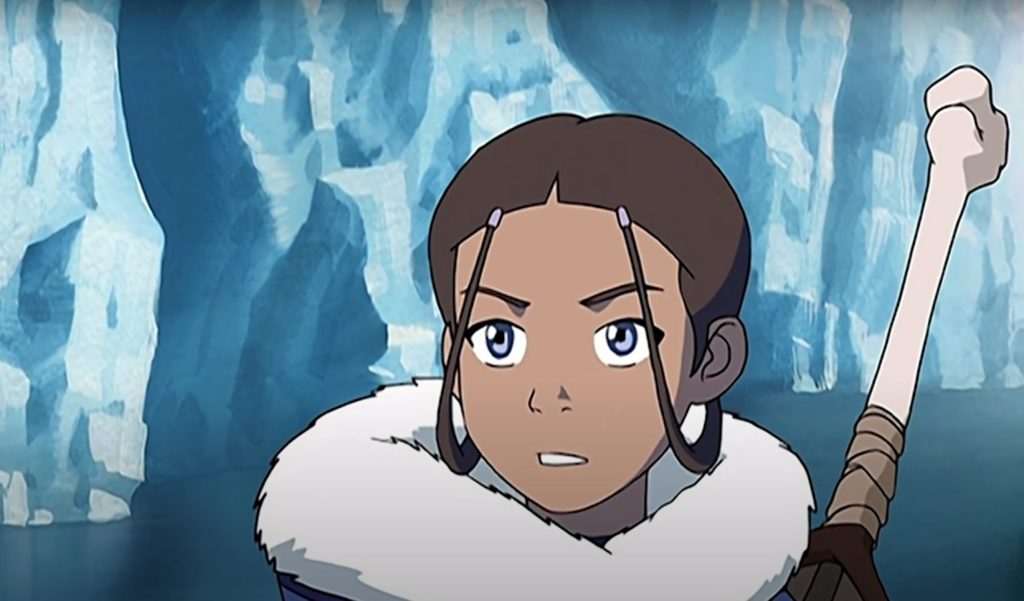 The show runner, executive producer and writer of the Netflix series, Albert Kim, wrote in a blogpost yesterday his new live-action version would "establish a new benchmark in representation".
"This was a chance to showcase Asian and indigenous characters as living, breathing people. Not just in a cartoon, but in a world that truly exists, very similar to the one we live in."
How have Kiawentiio and her fans reacted to her casting?
Kiawentiio is, naturally, thrilled to have been cast in the new series. She thanked her fans for "all the love" she has received following the announcement.
19-year-old Irish-Canadian actress Amybeth McNulty, who played the lead in Anne With An E, congratulated Tarbell on the news. Her comment on her Instagram post – "THIS. IS. EVERYTHING!!!!! Are you kidding?!?!" – has been liked almost 1,300 times.
She then commented again: "She was literally my favourite character growing up, you have no idea how happy this makes me. Perfect casting."
Last year, Kiawentiio starred in Beans alongside Paulina Alexis – who is currently starring in Taika Waititi and Sterlin Harjo's new series Reservation Dogs.
Related Topics