It's been two weeks since the fourth season of Stranger Things concluded on 1 July 2022, and still the hubbub continues – now in the spotlight are Joseph Quinn and Grace Van Dien.
Quinn and Van Dien play Eddie Munson and Chrissy Cunningham respectively. They may only have joined the cast this season, but they were immediate fan favourites.
And that's not least for the chemistry they shared on-screen – and, apparently, behind the scenes.
Joseph Quinn has been especially vocal about his character's relationship with Grace Van Dien's Chrissy Cunningham. Here's a roundup of his and Van Dien's thoughts, plus one or two from the Duffer Brothers.
***WARNING: STRANGER THINGS 4 SPOILERS AHEAD***
Joseph Quinn and Grace Van Dien share their thoughts on Stranger Things characters Eddie and Chrissy
Scottish Twitter user Emma, who also maintains a Tumblr blog, has compiled a thread of all (or at least many) of the times Joseph Quinn and Grace Van Dien have commented on their characters' on-screen relationship.
It makes for wholesome reading, especially for any Stranger Things fan.
Their comments, from various interviews, address questions around whether or not Eddie had a crush on Chrissy, to what degree there was "romantic intrigue" between them, and if, in another world, they could've held down an actual relationship. 
Largely, it's worth noting, these are Quinn's words, although Van Dien did once tweet the hashtag "#eddissy", a combination of "Ed" and "Chrissy". One Twitter user wrote in response: "did she just canonise Eddussy? (sic)"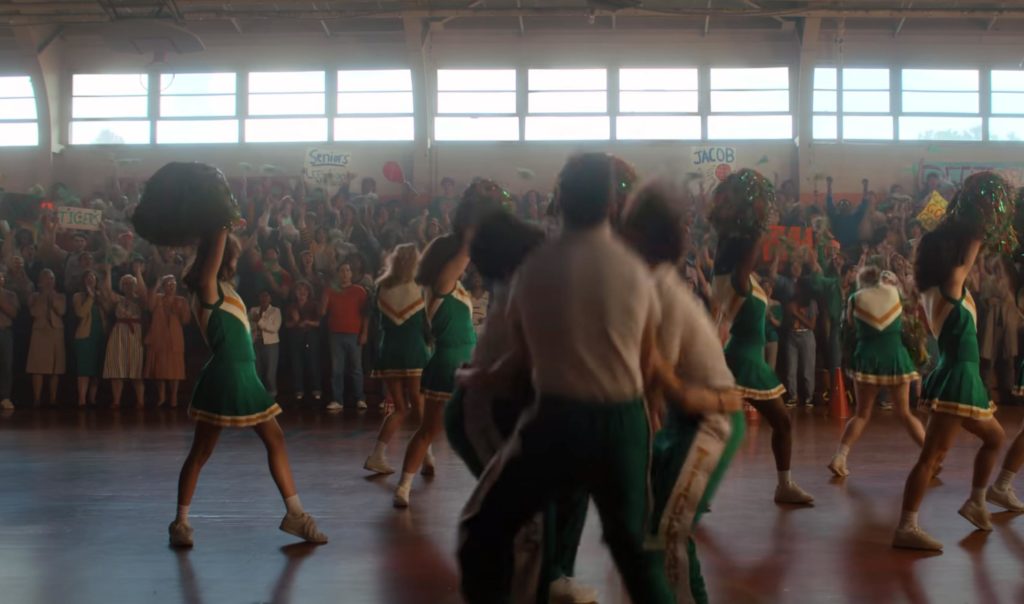 Quinn opens up about Eddie and Chrissy's 'potential pairing' in Stranger Things 4
Joseph Quinn spoke to Netflix's Geeked podcast a month or so ago about Eddie Munson's relationship with "Queen of Hawkins High" Chrissy Cunningham, who Grace Van Dien plays in Stranger Things 4.
"It would be lovely if there was a world in which [they could] be a pretty uncouth couple at Hawkins High that I think might shake things up a little bit", he said.
He "really loved the scene" they did together in the woods in the first episode. And, when asked by IGN if he thinks Eddie had a "crush" on Chrissy, he said: "I think kind of… yes. I think he did."
"I think, playing with archetypes, especially in American high school, I don't think you'd ever put those two together. But … there's kind of potential there. … I think the concert, for him, was more about avenging her as a person rather than anything romantic. But yeah, I think there could've been potential for some kind of liaison of some kind."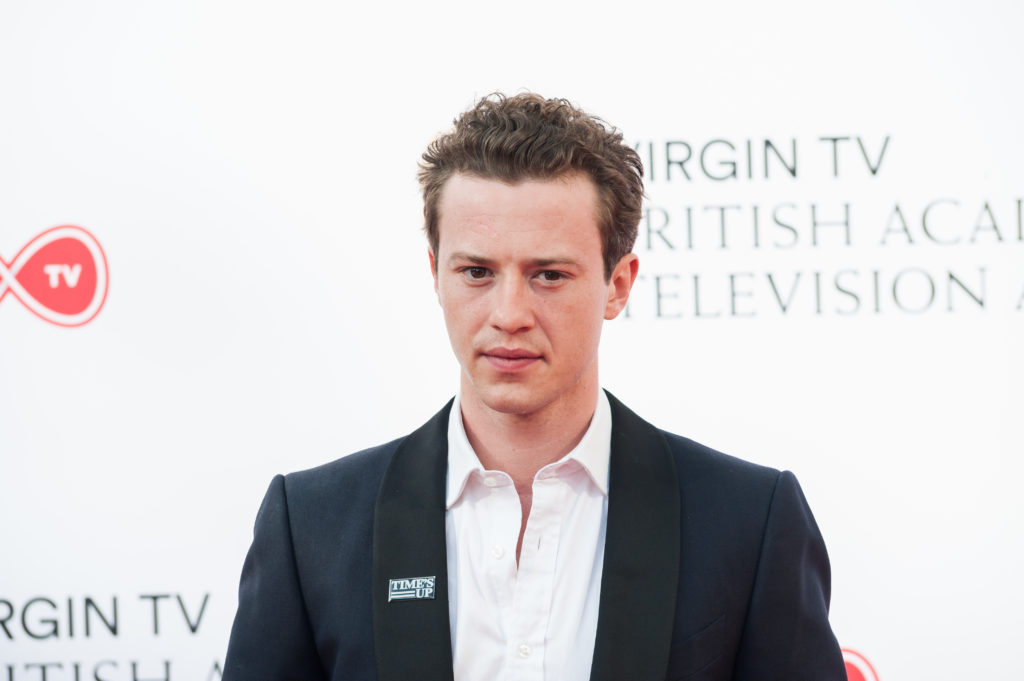 'It makes sense for there to be some kind of romantic intrigue there'
Quinn confirmed to TVLine on 4 July 2022 that he went into filming the so-called "drug deal scene" with the goal of making the audience feel like "Eddie and Chrissy were kind of on the outskirts of falling in love".
"Yeah, that's the way I saw it", he said. "She had to feel safe enough with him to go back to his trailer. And he's sort of an intimidating guy when first we meet him, so I think it makes sense for there to be some kind of romantic intrigue there."
Eddie's story, Quinn told The Hollywood Reporter for an article published the same day, is "a redemption tale".
He's "completely haunted by his inability to do anything to save Chrissy". In episode 8, when – in his words – "a switch flips, and he decides that he's going to prove himself", he does so for Chrissy as well as himself.
The Duffer Brothers on Joseph Quinn and Grace Van Dien's working relationship
In early June, TVLine wrote that the Duffer Brothers were just as "devastated" by Chrissy's murder as audiences.
"We always have those moments [of 'What have we done?']," Matt Duffer told the outlet. "We shot the quote-unquote drug-deal scene in the woods pretty late, actually, into shooting."
In other words, they didn't appreciate the magnetism Joseph Quinn and Grace Van Dien would bring to the relationship between their characters – in what would be their introductory scene.
"The scene came alive in a way that was just so beautiful," Matt said. "And so much of that was Joe and Grace. "It was just one of those fortunate scenes where we were able to have two cameras rolling capturing them simultaneously. Joe was doing a lot of stuff kind of spontaneously, and we were getting these amazing reactions from Grace."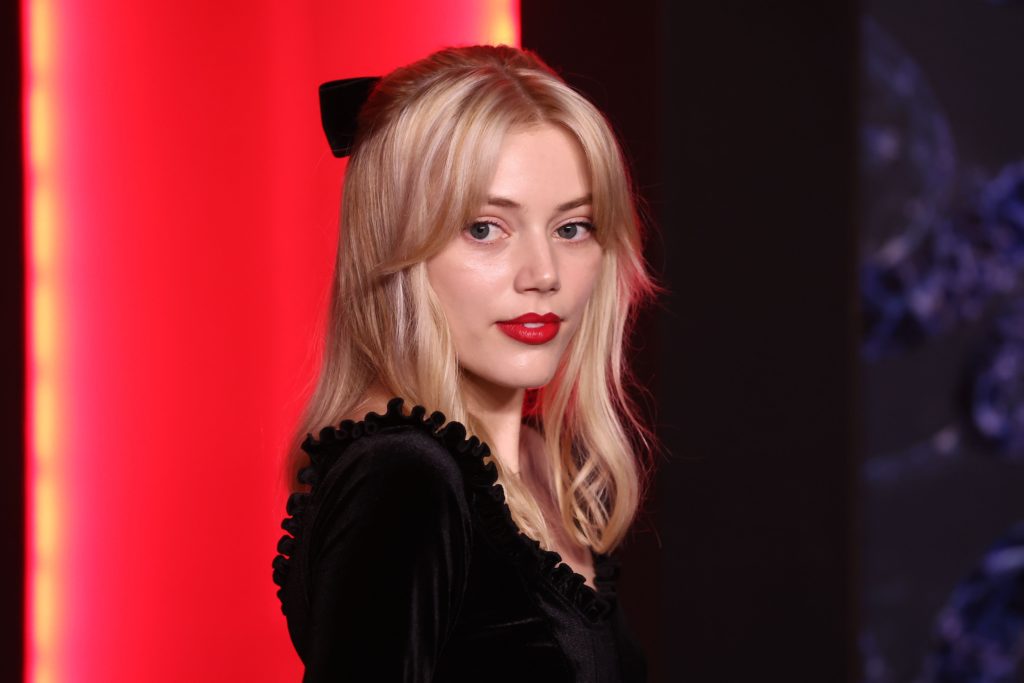 Have they ever acted together before?
No. Not on screen, anyway.
Grace Van Dien and Joseph Quinn have a total of two mutual titles, according to IMDB – chapters one and nine of Stranger Things' fourth season, as Chrissy and Eddie.
But two shared episodes was all they needed to win the hearts and minds of audiences.
Van Dien started acting onscreen age 13 or 14 – she appeared in The Dog Who Saved Christmas Vacation in 2010. She was born in 1996. Quinn is three years older, and landed his first TV role a year after her, in a 2011 episode of Postcode.
Related Topics