Days of Our Lives: Beyond Salem, Chapter 2 is dropping one bombshell after another, and in the most recent episode it appears Kristian Alfonso's return might be shorter than expected…
So far, Stefano DiMera's deceased daughter, Megan, has been resurrected, and the drama didn't stop there. Then Josh Taylor popped up, and whilst we thought it would be Roman we saw, he actually came back as his old character, Chris Kositchek.
Kristian Alfonso portrayed Hope for 37 years before leaving Days Of Our Lives in October 2020. Fans were elated upon her return, but it appears drama has hit the fan, so let's take a look at what's going down in Salem.
More recently, Ben told Ciara that her mother had died and her jaw, and ours, dropped to the floor. The only 'hope' left is that Bo will bring her back to life…let's keep our fingers crossed.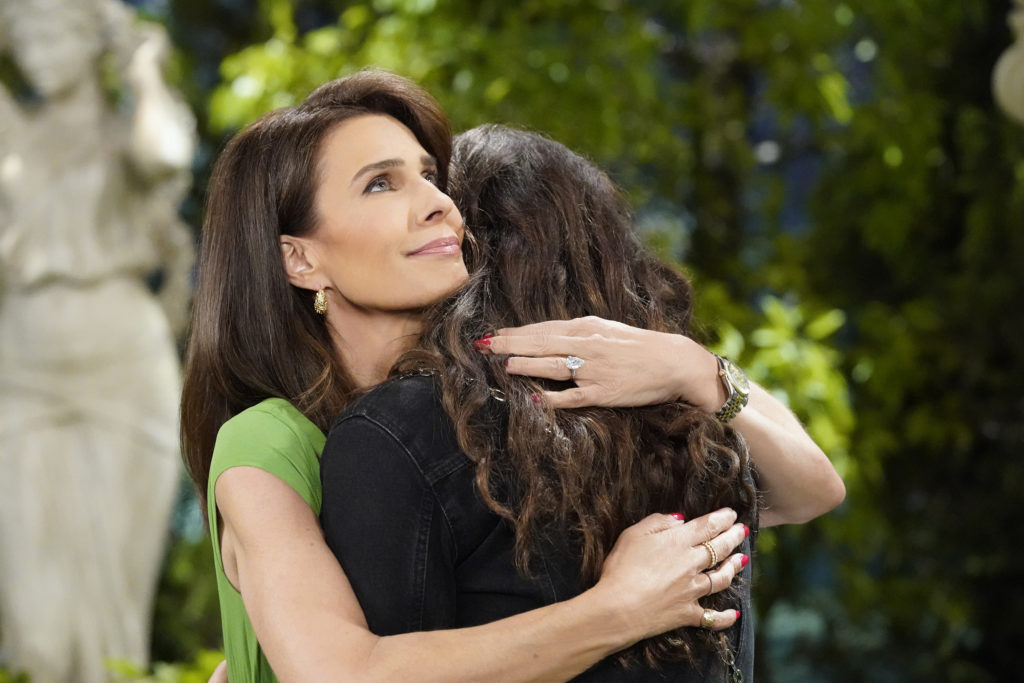 Kristian Alfonso returns to Days but Hopes fate hangs in the air
Things seemed to be going all too well for Hope, as Ciara Brady (Victoria Konefal) and Ben Weston (Robert Scott Wilson) visited with their son, baby Bo. Ciara and her mom then sat down for a heart-to-heart where she explained her absence was due to her new job as an ice skating coach. We then discover that this is a cover-up for a secret ISA mission she's been working on.
Ciara is then introduced to her mom's new fiancé Harris Michaels (Steve Burton). We see them tie the knot in the 13th July episode, but the big day doesn't go quite as planned.
Harris is not all that he seems, and he's actually marrying Hope as part of a plan he has with Megan Hathaway (Miranda Wilson) to get hold of the prism to make the Phoenix rise. Harris is supposed to marry Hope, and then kill her. However, Meg suspects that he might have fallen for her, so she employs hit man Thomas Banks (Eileen Davidson)to do the deed instead. Therefore, following the couples' vows, Banks shoots Hope.
Ciara asked about her mom's condition and Ben broke the news to his wife that Hope was dead. However, as we know, like with many soap opera deaths it doesn't always mean it's the end. Hope has been presumed dead countless other times and made a miraculous recovery, so you can wipe your tears away for the time being. Especially with Bo Brady on his way back to earth…
Bo Brady steps in to help Hope
Cast your minds back seven years to when Bo Brady (Peter Reckell) died from a brain tumour in the arms of his doting wife, Hope (Kristian Alfonso). From the trailer of Days of Our Lives: Beyond Salem Chapter 2 we knew the drama would be coming in strong as it showed Bo was still part of Hope's life, in one way or another.
It appears this is the moment when Hope's late husband will step in as her special guardian angel. When he realised Hope was marrying someone new he asked Angela (Loretta Devine) to return to Earth. Now that her life is at risk it appears he really could be her hero as he has been keeping tabs on her from heaven…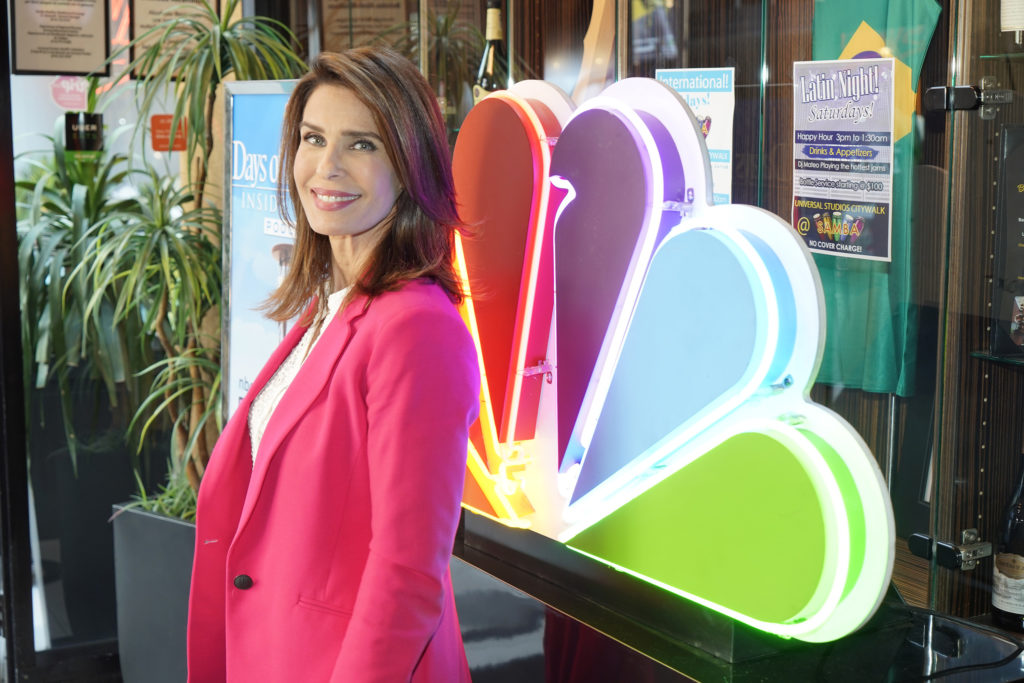 .
Related Topics