So, you've watched Wanda lose her mind in Wandavision, and you've seen our favourite Asgardian prince take on the timekeepers in Loki on Disney+. What else could Marvel have in store? Look no further than the new animated series What If? The show finally explores the character of Peggy Carter and has dropped onto the streaming platform today. However, fans are wondering – Why isn't Chris Evans in What If? We tell you what you need to know.
What is the new Marvel show about?
The title, What If?, tells you everything you need to know about this new series. The programme explores what would happen if events didn't turn out the way they had previously.
The series turns what we know about marvel characters on its head by giving Peggy Carter the super soldier serum instead of Steve Rogers, aka Captain America.
This is the first animated series for the MCU and continues to explore the multiverse that we have been starting to see in other properties, such as the Loki series.
What If? was written by A.C Bradley, and directed by Bryan Andrews.
TV: Why is the USS Eldridge in Loki?
Why isn't Chris Evans returning as Captain America in What If?
Chris Evans officially hung up Captain America's shield after Avengers Endgame, nearly 10 years after first taking the role.
It was announced earlier this year that Evans would not be providing a voice for the new What If? Marvel show. He said about his exit from the MCU:
"We had to get off. We opted to, and knew it was part of the job to get off the bus while it rolled on to other destinations".
It appears that Evans felt that the time was right for him to leave the superhero world, and has since stated he has no plans to return.
However, he is not the only original Marvel actor absent from the series. Brie Larson will also not be voicing Captain Marvel, and Robert Downey Jr will not return as Iron Man.
TRENDING: Fans curious if Kanye West's Donda bulletproof vest is for sale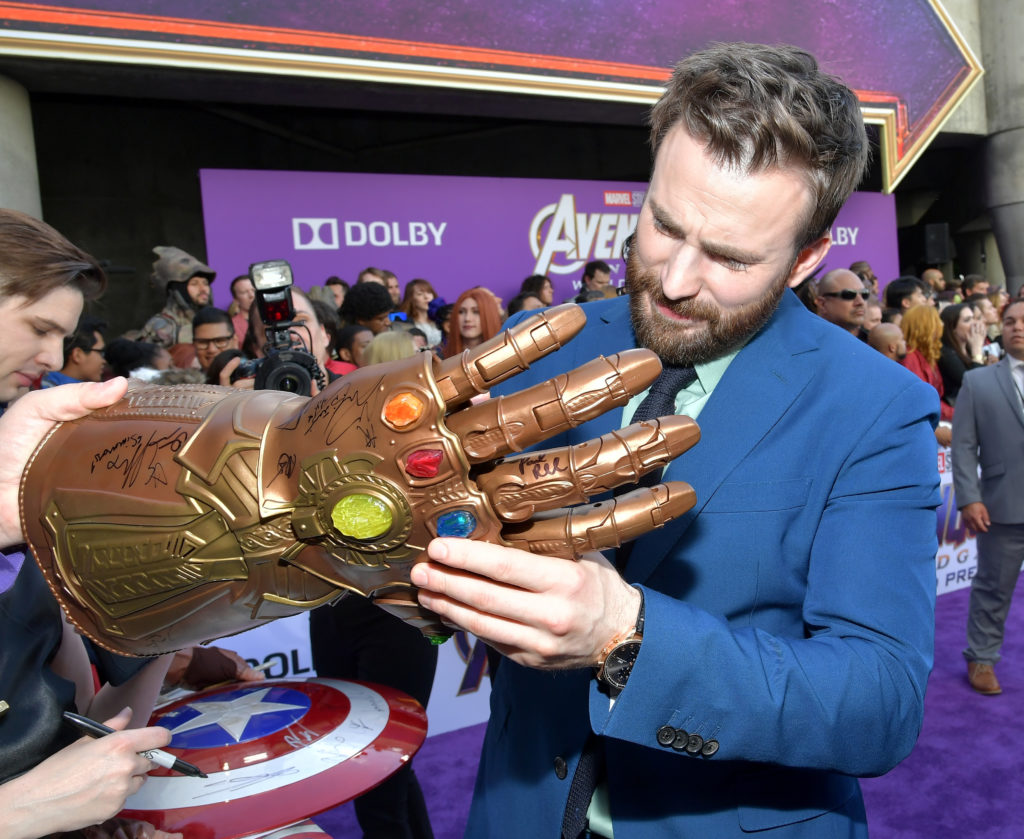 There were rumours earlier this year that Chris Evans could be returning to the MCU. However, both Kevin Feige and Evans have dismissed this as simply conjecture.
Fans have taken to social media to express their love for the new animated series. However, they feel it is missing just one small thing.
What Marvel actors are returning for What If?
Hayley Atwell is returning to reprise her role of Peggy Carter as she turns her hand to voice acting.
She first appeared in Captain America: The First Avenger back in 2011, and even had her own show Agent Carter.
MOVIES: Where does Netflix movie Vivo take place?
Other original marvel cast returning include Dominic Cooper as Howard Stark, Sebastian Stan as Bucky Barnes, Stanley Tucci as Dr Abraham Erskine, and Toby Jones as Arnim Zola.
You will even hear the voice of the late Chadwick Boseman as T'Challa in his final outing in the MCU. In this universe T'Challa does not become Black Panther but becomes Star-Lord from The Guardians Of The Galaxy.
The show drops onto Disney+ on 11 August 2021.
Related Topics