Eden McCoy's Josslyn Jacks is taking on a pretty central storyline on General Hospital at the minute, leading fans to become even more intrigued by what's going on in Joss' portrayer's world. So, let's find out!
Sonny's former step-daughter, Josslyn Jacks (Eden McCoy), took a video of Sonny and Dex beating up photographer and drug dealer Felty who had been dealing substances to Sasha Gilmore. Joss then threatened to turn Sonny into the police, which he begged her not to do.
Somehow, Dex convinced Joss to delete the video which suggests he has quite the hold on her. Well, it was evident as soon as they featured on screen together that sparks were flying. Do you ship Dex and Joss?
Let's take a look inside Eden McCoy's world away from GH, as we dive into her family life and how she ended up in Port Charles.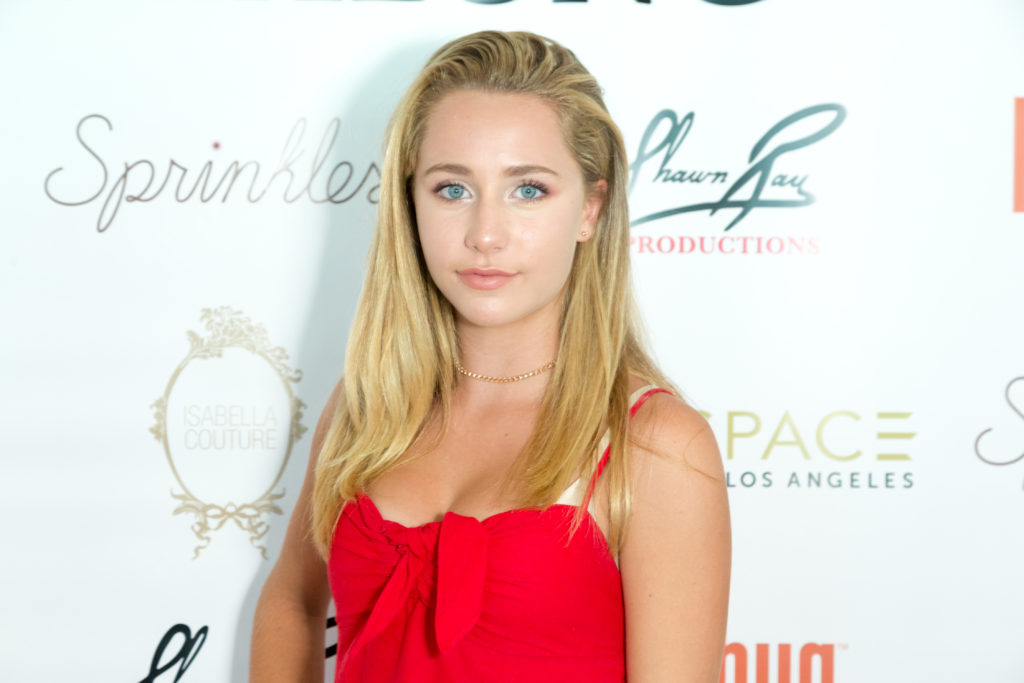 Who is Eden McCoy?
Eden McCoy is a two-time Emmy nominee soap actress born on 10 June 2003 to Natasha and Jim McCoy in Los Angeles. McCoy is an only child but is very close with her parents and has a large circle of friends.
Eden loves playing volleyball and is a big sportsperson, when she attended The Marlborough School in Los Angeles, college scouts showed interest in her sports ability. She now plays volleyball for the University of Southern California which is where she currently attends University.
The 19-year-old started her acting career as a young girl and got her start-up when she was first discovered by a talent scout during a summer drama camp. After being headhunted she began modelling and doing commercials for brands such as Wells Fargo and Valpak coupons.
After appearing in the feature film, Perfect Man, she went on to acclaim a wealth of credits and went on to guest star in episodes of Scary Tales, The Thundermans and Game Shakers. Along with short films and TV movies Hit the Hitman, Cookies & Crime, Lit, The Nerd Posse and the film, Stay Tuned: The Movie.
McCoy beat Disney star for GH role
Eden had a guest role on Disney in the comedy show Walk The Prank which aired on Disney XD. In 2015, she landed her role in General Hospital after successfully auditioning for the part and her mom told her of the good news when she picked her up from school one day.
The role of Josslyn was between Eden McCoy and Emily Skinner who ended up becoming a star in the Disney Channel series Andi Mack. However, McCoy bagged the role and it looks like she'll remain in it for a while, as on 7th January 2022, it was revealed that she had signed a new three-year contract.
McCoy walked onto the General Hospital canvas on 14th October 2015 as the daughter of Jasper "Jax" Jacks and Carly Corinthos. McCoy has been so successful in the role that she has been nominated for a Daytime Emmy Award for Outstanding Younger Actress in 2019 and 2020.
Eden McCoy's Instagram explored
Related Topics