John McCook's daughter, Molly, followed in her father's footsteps and quickly caught the bug for acting – the dad and daughter duo have even starred in a movie together.
John McCook portrays leading man Eric Forrester in The Bold And The Beautiful but away from the canvas, McCook is a family man at heart. He is a proud father of four children, Becky, Seth, Jake and Molly.
As the pair navigate the Hollywood entertainment industry together, let's take a look at how they have created such an unbreakable bond.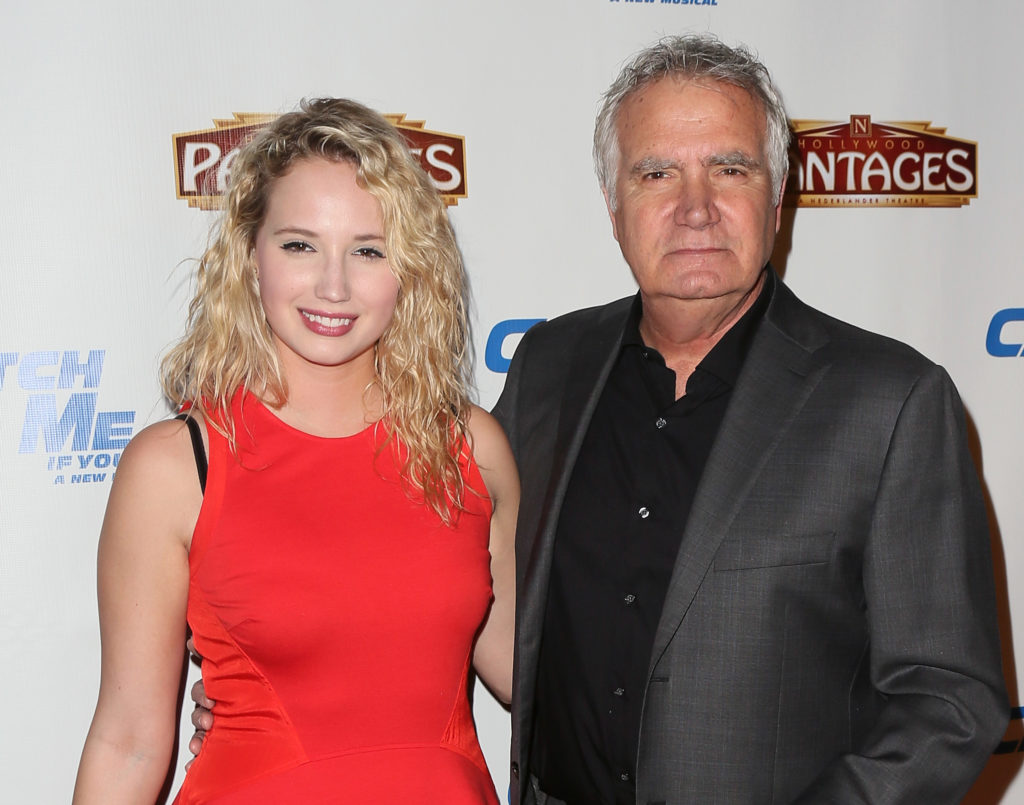 John McCook's family life explored
John has been married to fellow actress Laurette Spang since 1980. Before meeting Spang he was married to actress Juliet Prowse and they share a son who they called Seth, now 50 years old.
The public has watched his youngest daughter, Molly, grow up thanks to her dad being in the limelight. However, she is also known as an actor in her own right. At the start of her career, she appeared in smaller roles but she has since landed lead parts.
Her first role was in a 2010 episode of Glee and she then went on to get a part in the hit rom-com, 10 Things I Hate About You. The same year, she joined her dad on B&B for five episodes playing the role of Stacy. More recently, Molly starred in Good Trouble and as Mandy Baxter Anderson on Last Man Standing.
John often shares heartwarming posts of his daughter on Instagram including an adorable snap of Molly wearing an apron she used to wear as a child. McCook captioned the post, "outgrew the apron, but the attitude is still intact."
Molly celebrates her 32nd birthday
The Daytime Emmy Award winner recently shared an Instagram post for his daughter on her 32nd birthday with a side-by-side photo of Molly during her childhood. In the snap, Molly can be seen holding up a framed photo of herself as a youngster with a blonde curly bob and black glasses.
The soap veteran shared in the caption "Molly McCook's birthday was today," he wrote on July 31. "I remember lots of them, but this is still my favorite picture of herself and her spirit…Happy Happy, Molls!".
Dad and daughter star in film together
McCook's daughter appeared in her first movie with him in 2021 which was a Christmas extravaganza. McCook and his daughter worked on Candy Coated Christmas together and it is a special holiday memory they will cherish forever. The soap icon raved "I'm so proud of her," in an Instagram post dedicated to his daughter adding that it was "a dream for both of us to work together."
In the film, Molly starred as Molly Galant, a marketing executive from Beverly Hills whose life gets flipped upside down when her business goes bust. Molly's dad in the film is played by her real-life dad and her character is relying on her father for some money. However, with the family business basically bankrupt, Molly is forced to sell her late mother's childhood home. But, before she can do so she meets with the current renters who welcome her into the family traditions and she gets inspired for a new business venture.
Related Topics