Netflix's new Witcher animated movie Nightmare Of The Wolf dropped on the streaming platform yesterday. Fans fell in love with Henry Cavill's Geralt of Rivia in the first series, but are now finding new characters to enjoy as we follow his mentor Vesemir in the new origin movie. However, fans are wondering – who is Illyana from Witcher: Nightmare Of The Wolf. We tell you everything you need to know.
Warning spoilers ahead!
What is Witcher: Nightmare Of The Wolf?
The new animated movie follows Witcher Vesemir, as he lusts after gold and riches. However, he soon learns that coin is not the only thing worth living for, as a new powerful enemy rises on the Continent.
Vesemir is the mentor of Geralt of Rivia, and this animated film explores his relationships and evolution as a Witcher.
We also meet Lady Zerbst, and Tetra Gilcrest, the court sorceress. While Lady Zerbst supports the presence of Witchers in Kaedwen, Tetra despises them and wants to put an end to their kind.
The film's main tension arises in the battle for Kaer Morhen, the Witcher's fortress where new Witchers are made.
MOVIES: What happened to Arthur from Aurora Teagarden?
Who is Illyana from The Witcher universe?
We find out throughout the film that Lady Zerbst is also known as Illyana. She and Vesemir previously had a romance together when they were kids, which they begin to rekindle after the death of Illyana's husband Lord Zerbst.
Though Illyana looks a lot older than Vesemir in Nightmare Of The Wolf, they are in fact the same age, as Witcher's age more slowly than regular humans.
According to the lore Illyana was born into a servant family, and previously worked at a noble estate in the city of Kaedwen. When she was younger she made friends with Vesemir as she picked a snowball fight with him.
She asked him to buy her some honey cake, and also to steal the plants she needed for her lady. After the pair had stolen these plants, they were reprimanded by a Witcher called Deglan. He stated that her lady was possessed by a Mahr, which he soon took care of.
It was then Vesemir's destiny to leave for Kaer Morhen to become a Witcher, inspired by Deglan's work, while Illyana stayed behind. However, while he was gone their town was attacked by soldiers and many were killed, including Vesemir's father. Illyana escaped and was taken in by the Zerbst family, and married their son.
Many fans have already fallen in love with the Vesemir and Illyana romance.
TRENDING: Who is Tetra Gilcrest from Nightmare Of The Wolf?
Who is the voice actor for Illyana?
Young Illyana is played by Jennifer Hale. She is best known for her voice work as Commander Shepard in Mass Effect and as Cinderella in Ralph Breaks The Internet.
She was born on 1 January 1965 and is 56 years old.
Lady Zerbst, or older Illyana, is voiced by two-time Oscar nominated actor Mary McDonnell. She was born on 28 April 1952 and is 69 years old.
Her acting career has spanned over three decades, and she is most well known for her acclaimed work in Dances With Wolves and Passion Fish. However, she has also starred in films such as Donnie Darko, Scream 4, as well as TV shows such as Fargo, Battlestar Galactica and Grey's Anatomy.
NETFLIX: Cowboy Bebop: How old is Spike in the original?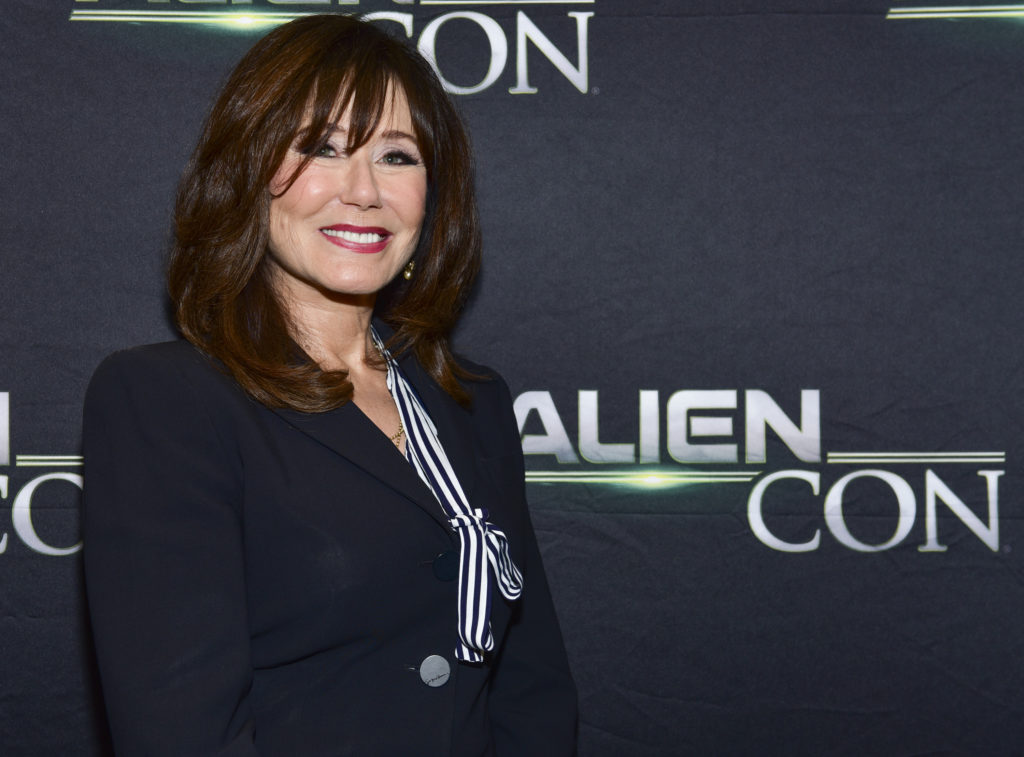 We can't wait to see series 2 of The Witcher which drops later this year.