Henry Cavill's MeToo moment explained. Not long ago the Enola Holmes star stoked considerable controversy with his comments about the #MeToo movement. Was he misunderstood or just being crass?
With his latest role as Sherlock in Netflix's Enola Holmes, alongside the sensational Millie Bobby Brown, Henry Cavill seems to be going from strength to strength. Not long ago, however, he stoked considerable controversy with some ill-timed comments.
Cavill's comments about the #MeToo movement caused a great deal of upset when he said the movement complicated courting.
"I don't want to go up and talk to her because I'm going to be called a rapist or something," said Cavill. He quickly apologised and insisted he had been misunderstood. So was he speaking clumsily or being genuinely insensitive?
Henry Cavill MeToo: What happened?
As the #MeToo movement gained momentum and connected with people at all levels, many prominent actors were asked for their views. The revelations about Harvey Weinstein had emerged, conversations were happening, and women – and gradually men – were starting to feel more empowered talking about rape, assault and harassment.
Cavill's comments came at a time of introspection for an industry that was feeling ill at ease for having turned a blind eye for so long. Most responses were supportive, some were clumsy and others disconcerting. Cavill's comments were read as one of the three.
What did Henry Cavill say about #MeToo?
In a wide-ranging interview with GQ Australia in July 2018, Cavill was asked about his views on the #MeToo movement.
Initially, it sounded as if he got it.
He said: "I know there have been situations with people I've worked with being perhaps overfamiliar with some of the actresses. But, I've always walked up to them and said, 'Hey, are you all right? That's creepy.'"
When asked whether the movement had prompted him to reflect on how he interacts with women, he replied he'd "never been like that" and could see why people were being criticised.
He agreed men's behaviour "had to change" but his subsequent responses have been far from reassuring. In comments he quickly stated had been misunderstood, he seemed to regard 'rules' as needless and to equate flirting with rape. In doing so, he insinuated disbelief of those with the courage to come forward.
Cavill said: "It's important to also retain the good things, which were a quality of the past, and get rid of the bad things. There's a traditional approach to that, which is nice.
"I think a woman should be wooed and chased, but maybe I'm old-fashioned for thinking that. It's very difficult to do that if there are certain rules in place. Because then it's like 'well, I don't want to go up and talk to her, because I'm going to be called a rapist or something.' If I go and flirt with someone, who knows what's going to happen?
"Now? Now you really can't pursue someone further than, 'no'. It's like 'ok, cool' but then there's the 'oh, why'd you give up?' And it's like, 'well, because I didn't want to go to jail?'"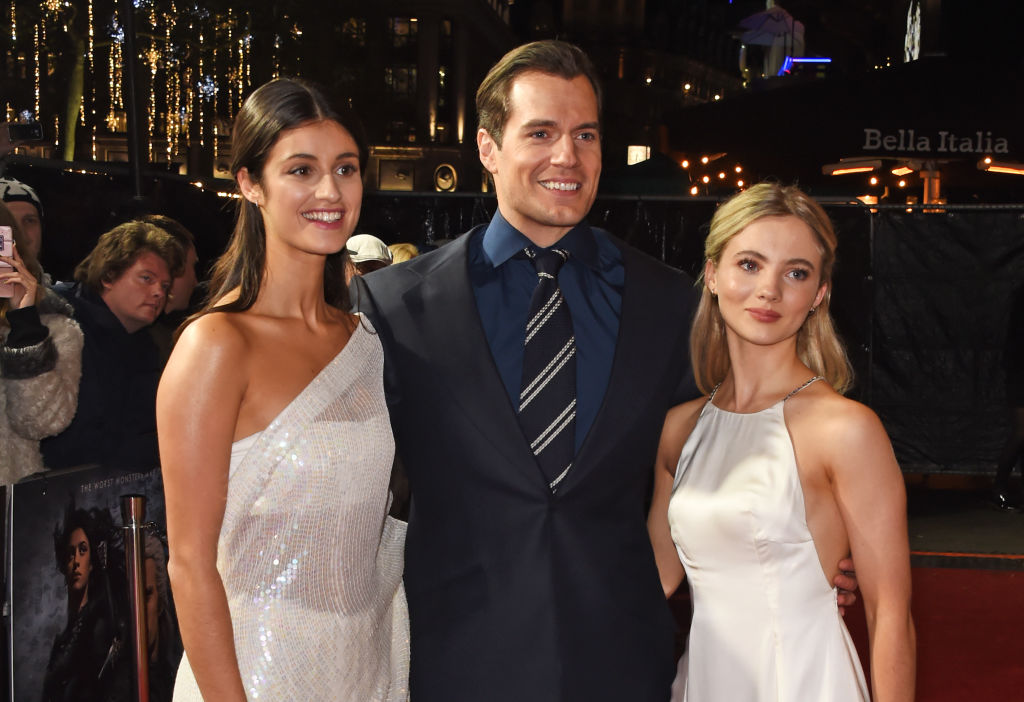 Cavill's apology
Widespread surprise and condemnation followed those comments. Some of the negative fallout saw internet commenters use the opportunity to question the appropriateness of #MeToo. For many, his comments suggested a fundamental lack of a grasp of what the movement was trying to change.
One Twitter user tweeted:
"This is absurd. If Henry Cavill doesn't want to be called a rapist then all he has to do is… not rape anyone.
The mental gymnastics some men are doing to position themselves as "victims" of #MeToo is insane." – Helen Price (@HelenRPrice) July 11, 2018
Others suggested Cavill had been misunderstood, while the actor himself sought to dispel "confusion and misunderstanding" and express his support for #MeToo.
He stated: "Having seen the reaction to the article… I just wanted to apologise for any confusion and misunderstanding this may have created. Insensitivity was absolutely not my intention. I would just like to clarify and confirm to all that I have always and will continue to hold women in the highest of regard."
He sought to imply his words had been misrepresented, adding: "This experience has taught me a valuable lesson as to the context and nuance of editorial liberties. I look forward to clarifying my position in the future towards a subject that is so vitally important and which I wholeheartedly support."
A generous view seemed to be he intended to talk about flirting and not consent, but the ambiguity was disappointing for many. It isn't clear how he has clarified his position since, but his apology was welcomed.
Related Topics