With things heating up in Port Charles, fans are begging Willow's portrayer, Katelyn MacMullen, to stay on the canvas as her character goes through a rollercoaster of emotions…
***WARNING GENERAL HOSPITAL SPOILER'S AHEAD***
Since the day that General Hospital revealed Nelle to be Willow's long-lost twin, we've been awaiting her discovery that Nina is her biological mother too.
Willow is still in the dark about Nina and we are all just waiting for the secrets to unfold as the Port Charles drama explodes…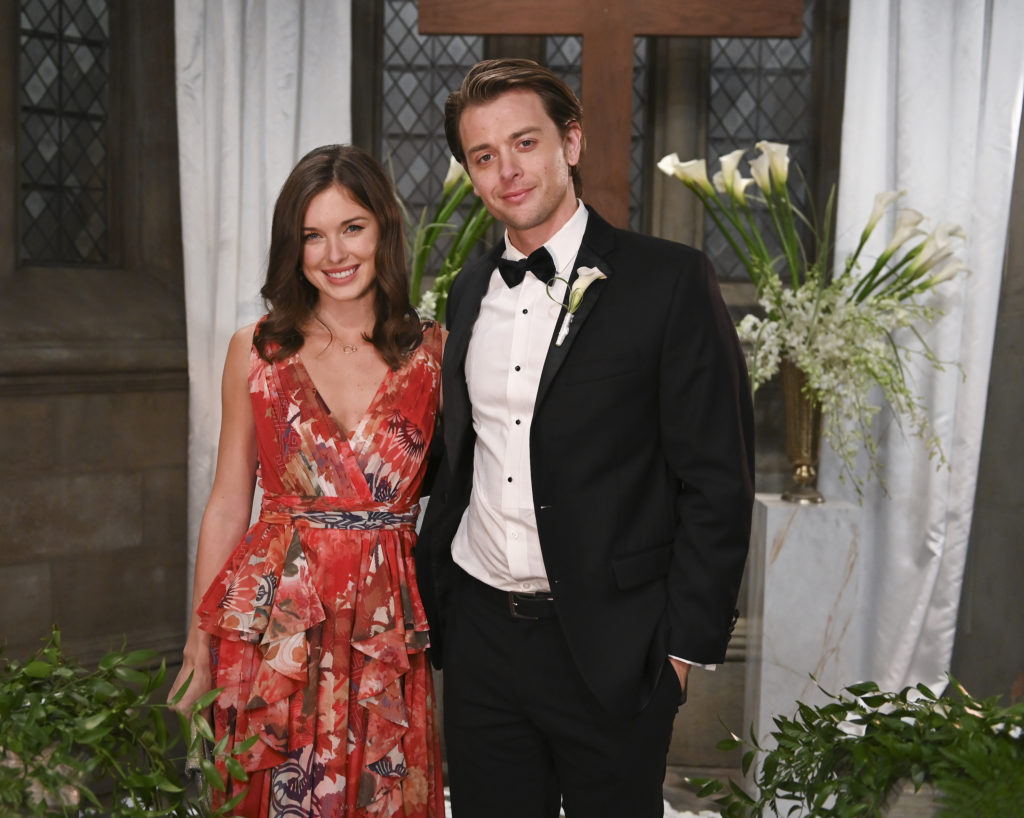 GH fans beg Katelyn MacMullen to stay in soap
GH's head writers Dan O'Connor and Chris Van Etten revealed to Soap Opera Digest that this summer, "an opportunity will present itself that will allow Nina to reclaim some of her standing in Port Charles." This may suggest that Nina and Willow's mother/daughter revelation is about to be revealed.
Willow Tait has been going through a lot in recent weeks and whilst she should be loving life following her pregnancy news and nursing school graduation, some recent results have overshadowed her joy.
After having an unmedicated bone marrow biopsy, doctors confirmed Willow has leukemia. Thankfully they caught the disease early, but there are now worries that the treatment could harm Willow's unborn baby as she's still in her first trimester.
Katelyn MacMullen and Chad Duell are dating on-screen and have great chemistry that fans have really picked up on. However, Willow has kept her boyfriend in the dark about her diagnosis, as she has been unable to break the bad news to him yet.
Chad plays the part of Michael Corinthos on the TV show, a role he has assumed since 2010. Tait, on the other hand, has been acting in the TV series since 2018.
Willow is left in the dark about Nina and met with an ultimatum
Willow is met with an ultimatum, she can either treat the disease early and put her baby in danger, or wait to protect the fetus, accepting the risk that her leukemia could spread to a point beyond treatment.
Fans are preempting a search for a bone marrow match which could lead to everyone discovering that Nina Reeves is Willow's biological mother, thus revealing what happened to Nina during her coma.
Nina is also clueless about her connection to Willow but Carly knows the truth. Carly knows that her arch-nemesis shares DNA with Willow and could actually save her, and her baby's life. Will Carly let the cat out of the bag now that she knows Nina could be of help to her daughter if she were to need a transfusion?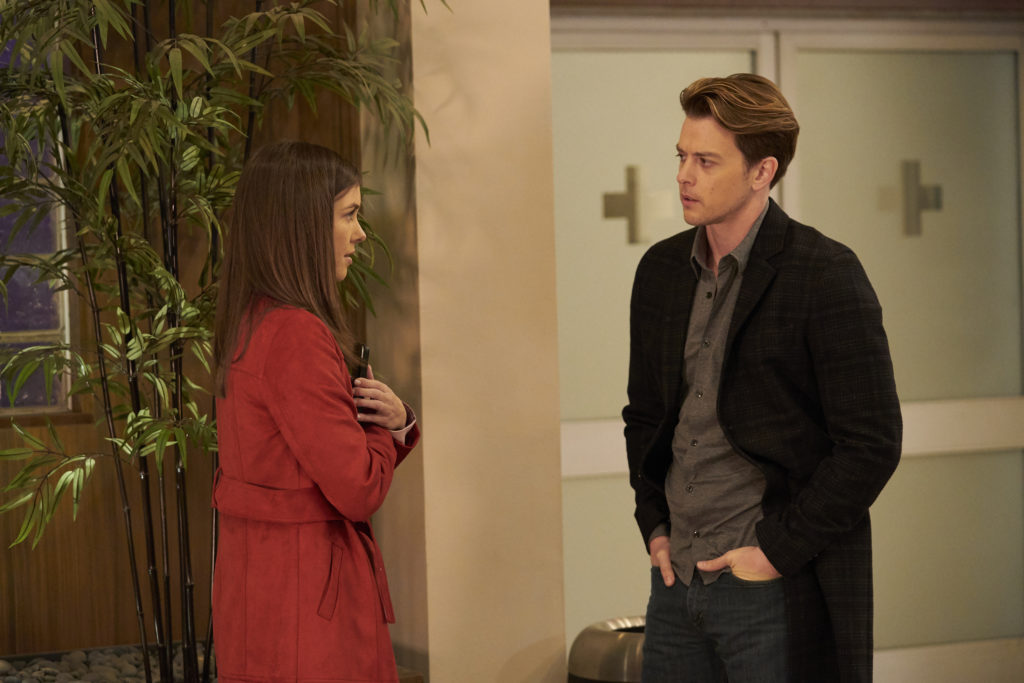 Fans beg Katelyn MacMullen to stick around in Port Charles
Katelyn MacMullen has shared a stunning photo on her Instagram, just as things are heating up on General Hospital. The snap is of MacMullen posing for the "New GH press photo drop!" and fans are loving the shot.
General Hospital fans have grown concerned with her recent storyline that she may be leaving the soap. Therefore, viewers have used the Instagram comments as a place to beg MacMullen to stick around as they feel she is a necessity in Port Charles. One fan wrote, "Great job playing Willow. Don't leave Gh u need to find out about your mom Nina 😍."
Related Topics