General Hospital is in the Guinness world records as the longest-ever running American soap opera and after 59 years it is still in production. Let's take a look at the soap through the decades…
The soap first aired on April 1, 1963, and since then it has gone on to earn the record for holding the most daytime Emmys as it won its 15th outstanding drama series Daytime Emmy in 2022.
It has been a rollercoaster journey throughout the years. After 15,000 shows and 59 years on air, let's take a look at some of the best storylines throughout the decades.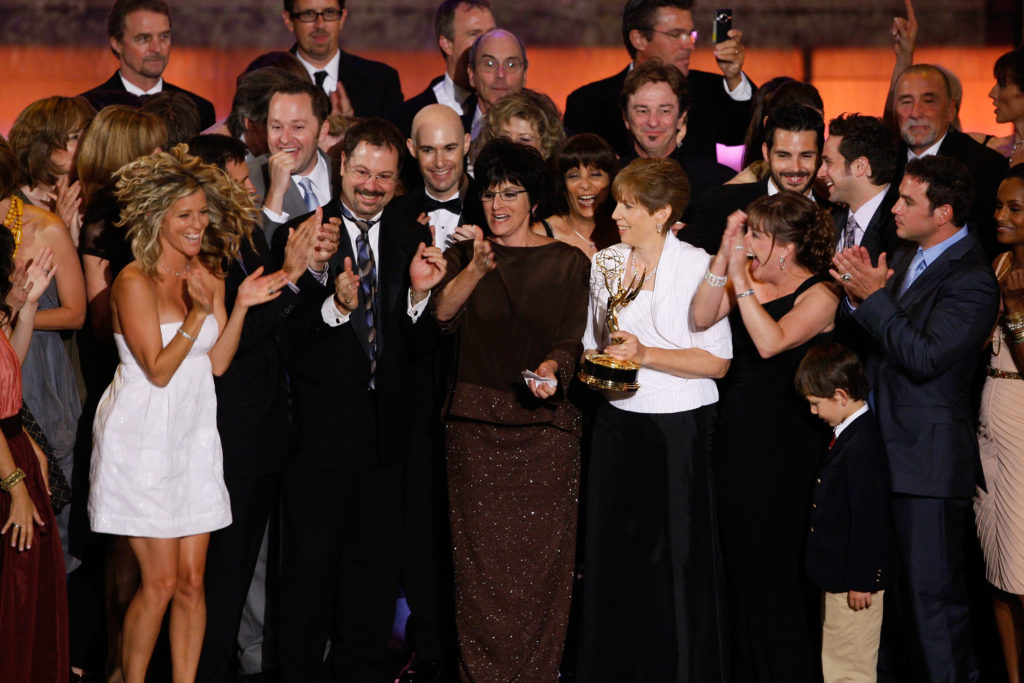 1960's
The main storylines in the 1960s revolved around Dr Steve Hardy played by John Beradino and his friend, Nurse Jessie Brewer (Emily McLaughlin). Jessie's turbulent marriage to Dr Phil Brewer was also central to the storylines which became even more eventful when Brewer began having affairs. This came to an end in 1974, when Dr Phil Brewer was murdered.
Then Lucille March (Lucille Wall), brought her sister and flight attendant, Audrey March (Rachel Ames), to Port Charles. March romanced Dr Hardy and married him three times, audiences began to pity Jessie as she felt there had always been a romantic spark between her and Steve.
1970's
In the 1970s the main storylines revolved around Craig Huebing in the role of Peter Taylor. Along with the characters of Lesley, and her love interest Dr Rick Webber, Laura and Steve all came onto canvas.
However, by 1978 General Hospital was about to get cancelled and ABC knew they needed to do something to save the soap. That's when Gloria Monty came in as executive producer and brought the show back to life.
It was arguably revitalised with the pairing of Genie Francis' Laura and Kin Shriner's Scotty Baldwin. The drama all began when Bobbie Spencer (Jacklyn Zeman), sought to break them up with the help of big brother Luke (Anthony Geary). Clearly Luke wasn't a good guy, he was actually a hit man and rapist who went on to marry his victim, Laura Webber.
Towards the end of the '70s, we also saw the beginning of Laura and Luke whom fans instantly loved. We watched them try to stop the villainous Cassadines' from ruling the world and this is when the legendary Ice Princess was introduced.
1980's
In the early '80s, Luke and Laura became extraordinarily popular as the soap genre's first super-couple. Their 1981 wedding had an estimated 30 million viewers and remains the highest-rated hour in American soap opera history. Luke and Laura's wedding even featured a guest appearance by Elizabeth Taylor, this was certainly the golden age of General Hospital.
Following Taylor's appearance, many famous people appeared in Port Charles. Sammy Davis Jr appeared on canvas as Eddie Phillips to reunite with his estranged son Bryan (Todd Davis) and daughter-in-law Claudia (Bianca Ferguson). Even comedian Milton Berle appeared on canvas playing Mickey Miller, as a talent agent.
The 1980s also saw Laura disappear into the gloom of the Port Charles docks and Luke then teamed up with reporter Jackie Templeton (Demi Moore) in hopes of finding his wife who was also her sister. Not long after her disappearance Luke was 'killed' in an avalanche.
Soap shock, Luke turned up alive and not long after his reappearance Laura emerged from the mist saying she had been held prisoner for years by Stavros Cassadine.
1990's
The feud between the Spencer and Cassadine families, which started in 1981 when Luke and Laura defeated Mikkos Cassadine's weather machine, continued throughout the 1990s.
In the early 1990s, Robert was reunited with his estranged sibling Mac Scorpio (John J. York). Anthony Geary also returned to General Hospital but not as Luke as everyone would have expected, instead he portrayed his lookalike cousin, Bill Eckert. The soap's writers soon realised fans wanted Luke back and by 1993, General Hospital killed off Bill. Geary returned to his original role with his leading lady and lover by his side.
In 1994 Lucy was changing outfits at the Nurses Ball when the backstage curtain raised showing Lucy in her underwear.
Lucy eventually went for a red dress but after seeing someone walking in wearing the exact same outfit, she took centrepieces, covered her body and ran off the stage.
A car crash with a highly intoxicated A.J. and Jason Morgan turned Morgan from a doctor into a Mob runner alongside Maurice Benard's Sonny Corinthos.
Following the crash, he was left with no memory and eventually moved out because he struggled to come to terms with the fact he wasn't who he used to be. He changed his name from Quartermaine to Morgan and began working for Sonny.
The 1990s brought mob stories to the central storylines and this was continued throughout the Millenium.
2000's
Sonny became the main mobster of the show, with a soft core but a fiery temper. The actor drove much of the show's plots in the 21st century especially after gaining a new lover, Carly Benson Jacks (Sarah Brown) following the exit of Brenda Barrett who was presumed dead.
Stuart Damon joined the cast of General Hospital in 1977 as Dr Alan Quartermaine and was on the canvas for 30 years before being killed off in 2007. The character remained on the show until 2008 as a ghost haunting his sister Tracy who had changed his will after he died.
2010's
Who knew James Franco played a role in General Hospital? From 2009 to 2012 the actor played a character, also called Franco.
He asked the show's producers if he could play a crazy artist and serial killer. "I wanted their full treatment, so all I said was that I wanted to be an artist and I wanted my character to be crazy," he told The New Yorker in an interview.
Franco developed an obsession with Jason Morgan and began stalking and terrorising his family. Jason is a master mobster who's murdered a lot of people in his time, Franco may have seen himself in him and got fixated on Jason, enjoying the danger.
When James Franco left the soap, his character was played by a different actor who took on the storyline of Franco having a brain tumour removed.
2020's
Of course, in 2020, the coronavirus pandemic had an impact on how the daytime soap opera ran, it also saw the loss of actors for various reasons.
One of the major storylines from 2020 was Valentin Cassadine (James Patrick Stuart) discovering he wasn't actually a Cassadine. Mikkos Cassadine's (John Colicos) will proved that Valentin was not the true heir to the estate. Documents revealed that Valentin was not Mikkos' son, but he was conceived from an affair that Helena had. Even a DNA test proved Valentin was not a Cassadine.
In 2021, Sonny had amnesia and lived in Pennsylvania as a bartender named Mike, pretty random right? Don't worry, this didn't last long and as soon as his memory returned he came back to Port Charles and picked up his mobster instincts instantly.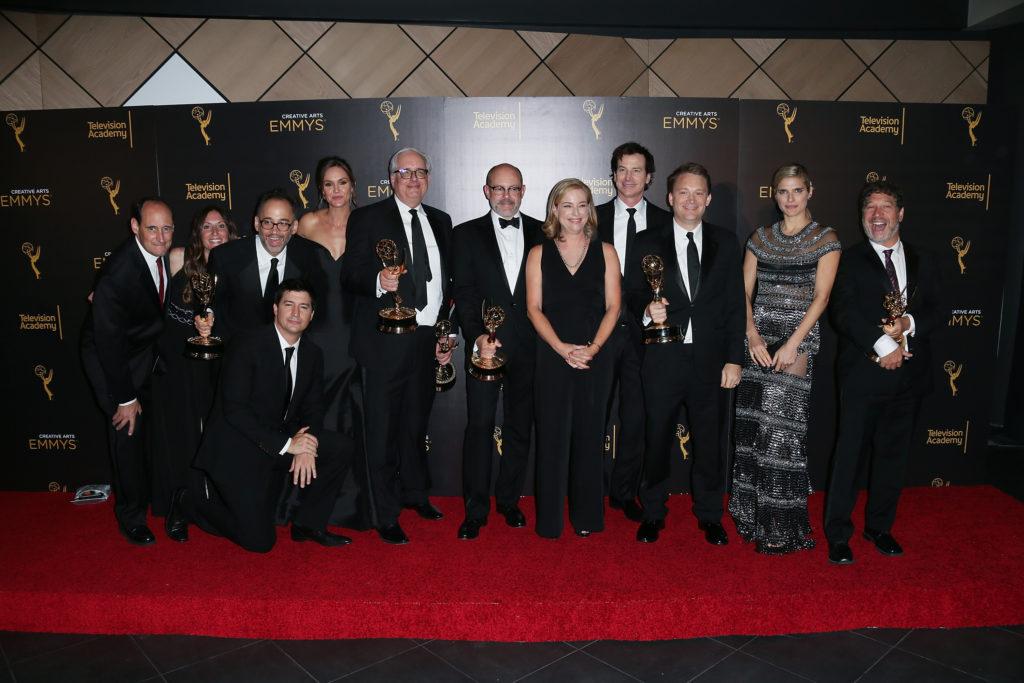 Related Topics