Eden McCoy oozes mermaid vibes on her dreamy vacation in Europe, where she has swapped Port Charles chaos for beach days and boat trips.
McCoy has been hitting all the Ibiza elite spots including Bezo beach, Cala Saladeta and Formentera which is the smallest of the Balearic islands.
Let's take a look at what General Hospital's Eden McCoy is getting up to as she soaks up the sun on her beachy vacay.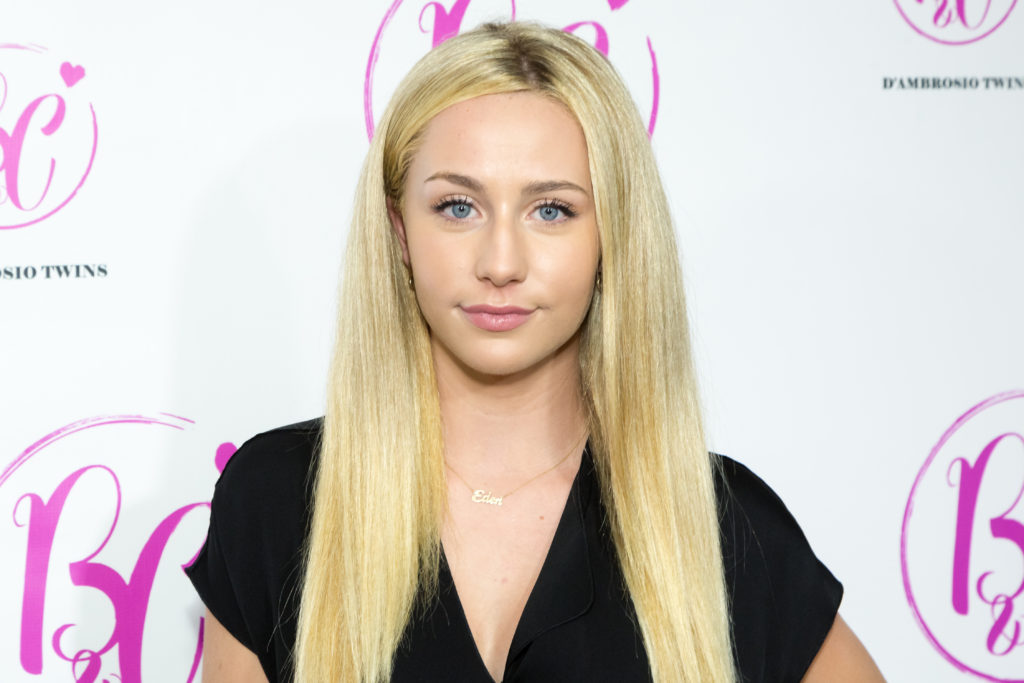 Eden McCoy oozes mermaid vibes on dreamy vacation
Eden McCoy shared a snap with her 256,00K Instagram followers of her channelling her inner Ariel. She and her two friends can be seen floating as starfish on their backs in the sea and it's just like a scene from H2O: Just Add Water.
McCoy has been sharing snaps of Ibiza's clear waters and long stretches of beach lined with pine trees. Some of her pastimes whilst on vacation have included snorkelling, swimming, boating, eating paella and seashell collecting. McCoy has gone with a group of friends who are all staying in a villa together with a big pool and a beautiful view.
Eden also shared a photo of her on the beach by a rock wearing a snorkel and a yellow bikini. The actress can be seen squinting into the sun as she is photographed on what looks to be a retro film camera.
Eden is living everyone's dream right now, after sharing a photo of the "Ibiza sunset untouched" she then posted a photo kissing her boyfriend in front of said sunset. It's Eden McCoy's world, we're just living in it!
On what looked like a bit of an overcast day, the group of friends decided to take a boat trip on the western Mediterranean Sea. McCoy shared a photo of her walking across the front of the boat taking in the vast waters.
Who is Joss Jacks portrayer, Eden McCoy?
Eden McCoy is a two-time Emmy nominee soap actress who was born on 10 June 2003 to Natasha and Jim McCoy in Los Angeles. She is currently 19 years old but she started her acting career way back when, as she was first discovered by a talent scout during a summer drama camp as a child.
After being headhunted she began modelling and doing commercials. After appearing in the feature film, Perfect Man she booked role after role and went on to guest star in episodes of Scary Tales, The Thundermans, Game Shakers, and Walk the Prank. Along with short films and TV movies Hit the Hitman, Cookies & Crime, Lit, The Nerd Posse and the film, Stay Tuned: The Movie.
McCoy then had her go at daytime television and joined the General Hospital cast in the role of Josslyn Jacks on 14th October 2015. The character is the daughter of Jasper "Jax" Jacks and Carly Corinthos and has recently been central to many of the main storylines.
Related Topics