Season 3 of American Gods launched yesterday after a two year hiatus. Rejoining the cast as recurring character Ms World – an incarnation of Mr World – is actress and model Dominique Jackson.
Who is Dominique Jackson in American Gods?
Born 1975, Jackson is a Tobagonian-American actress, author, model and reality television personality.
Known principally for her leading role of Elektra Abundance on the FX series Pose, Jackson has also appeared in Vogue España.
Dominique Jackson moved to the US in 1990 because of problems in her home country of Trinidad and Tobago, saying "enough was enough". Jackson is a trans woman.
While living in New York, she experienced homelessness and lived off credit cards for survival. She finally got her Green Card in 2015 and soon afterwards underwent surgery to transition medically.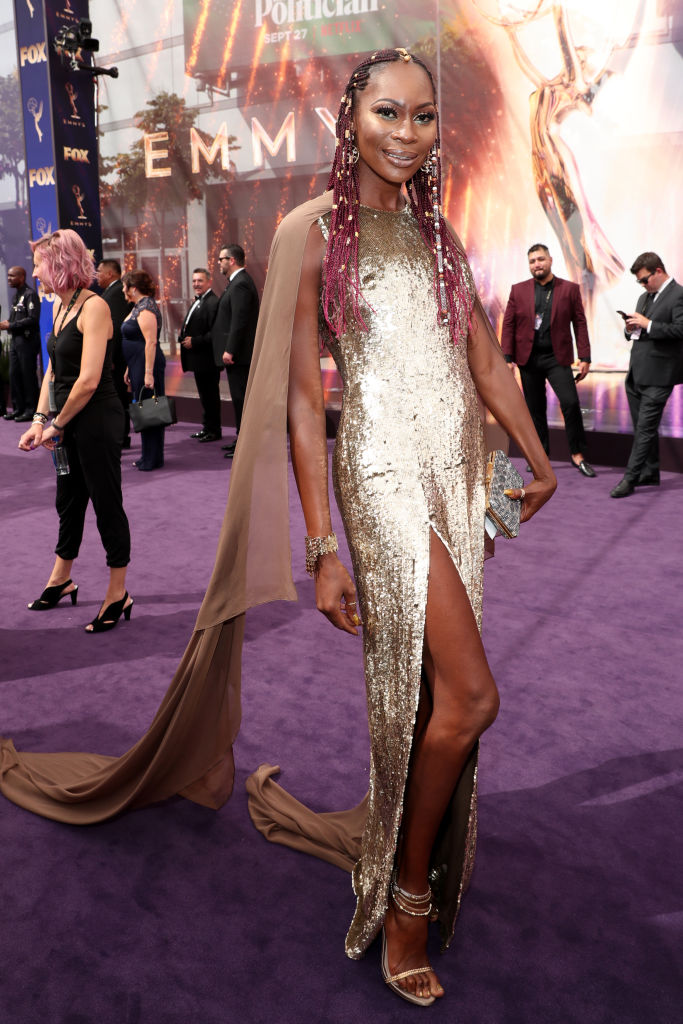 American Gods Season 3 cast updates
Other returning actors and actresses include Ricky Whittle (Shadow Moon), Emily Browning (Laura Moon), Crispin Glover (Mr World) and Ian McShane (Odin/Mr Wednesday).
Joining the cast for the first time is musician Marilyn Manson. Manson will play "Nordic death metal frontman" Johan Wengren.
The Telegraph described the latest season as "a miraculous turnaround for Amazon's outrageous series".
"It was more barking than the afterparty at Crufts."
Where to watch American Gods season 3
For those in the US, Stars is the exclusive network for American Gods. Season 3 episodes go up on the site every Sunday night at 8pm ET/PT from 9 January.
For everyone else, Amazon Prime Video is the best option for streaming season 3 of American Gods. Episodes go live on Prime Video every Monday, a day after premiering on Starz.
Related Topics