Stephen Nichols has spotted one of his Days Of Our Lives co-stars sporting a matching eye patch to the one that his character, Patch, wears on the soap.
Nichols found a video of Jackée Harry who portrays Paulina Price on Days Of Our Lives wearing an eye patch just like the one the Salem hero dons on Days.
Harry made her daytime debut as the brand-new character on March 1, 2020, but the actress has a wealth of film and television credits under her belt. Let's take a look at the treasure trove clip that Steve Nichols found…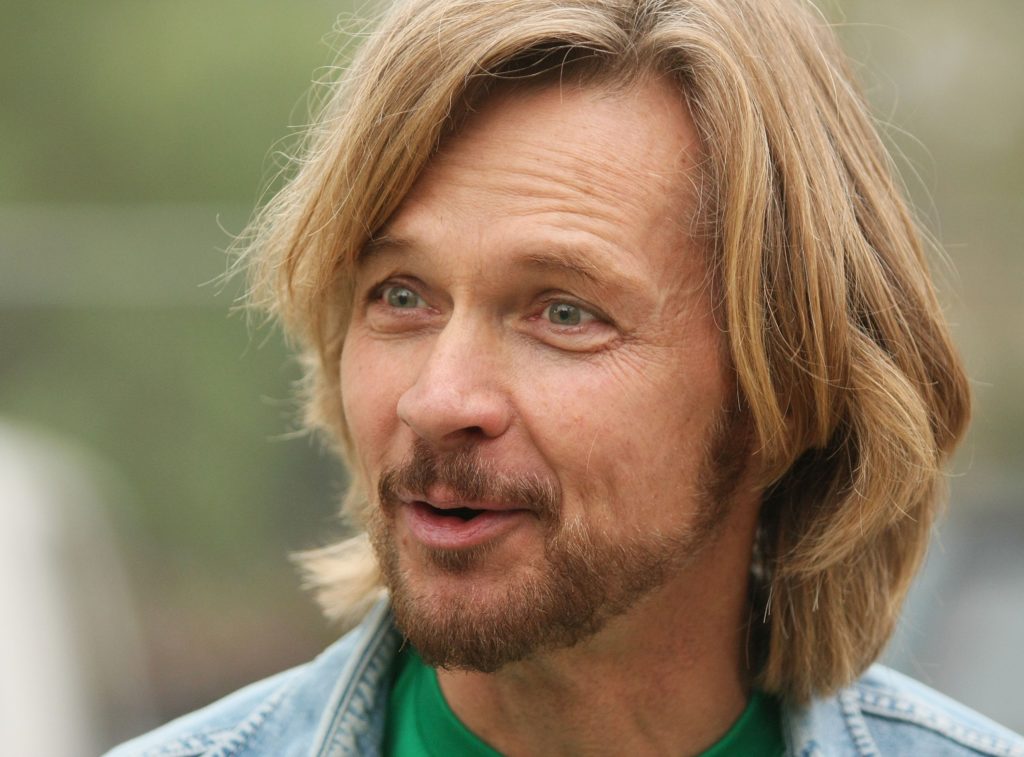 Days' Stephen Nichols spots costar in matching eye patch
Stephen Nichols has shared a hilarious clip with Instagram followers of Jackée Harry acting in the '80s. The clip looks much like a Days of Our Lives promotional video.
Harry is likely best recognized as Sandra Clark on the sitcom 227 and the promo possibly comes as both Days and 227 aired on NBC.
"Paulina may be relatively new to Salem," Nichols wrote on Instagram, "but Jackée Harry is clearly a longtime fan of Days. And she looks damn good in a patch!" Nichols then wrote "PS – I love YouTube finds … almost as much as I love Jackee!"
The video begins with Harry on the phone, as she shouts at someone for claiming she's obsessed with "Patch!" The actress then turns around and can be seen sporting her own patch. She still believes the rumors are "pure fabrication!" However, she later admits to the camera, "I do like him a little. All right, I like him a lot! Can you blame me?"
Harry then sounds off all the reasons why Patch is so wonderful as she sits down on the couch. Full circle moment or what?
Who is Paulina Price on Days?
Paulina Price appeared on canvas as a surprise visitor who rocked up at the door of Lani Price. The ever-glamorous Aunt Paulina appeared on the porch in her fur coat and jewels, and everyone was thrilled.
Lani Price finally got her twin sons home following their abduction and Paulina was a Miami real estate mogul ready to be the rich aunty and spoil Lani's twins. Paulina was also keen to be a godmother, so when Julie Williams got the part, Price turned her attention to helping Horton Square become a better place and even took over the Basic Black store.
When her daughter, Chanel, came on canvas ready to splash her mom's cash she got a rude awkakening by Paulina who told her she was cut off from her money and should get a job. That wasn't what Chanel wanted to hear so she married Xander Kiriakis hoping for him to be the rich husband she dreamed of. Not in a million years, Paulina was furious and left the canvas…
Paulina's business venture and secret reveal
Paulina then returned to Salem and got into a relationship with Abe but her business plans quickly put a halt to that. Chanel was working to open her dream bakery but her mom was less than supportive of the idea. Turns out her ulterior motive was to demolish Horton Square and build a big shopping store.
Eventually, Paulina gave up on her plans as Salem was disgusted with her business venture and Abe dumped her. Everyone eventually forgave Paulina and Abe took her back, he even got down on one knee and proposed.
Paulina's mom Olivia then came to stay and broke the truth that Lani was really her daughter, not her niece. She confided in Marlena, who promised to keep it secret but then she got possessed by the devil and urged Paulina to tell the truth. Thankfully they were interrupted before she could, but it was a close call.
Related Topics