Danielle Fishel who is best known for playing love-interest, Topanga, on Boy Meets World has admitted to crushing on her co-star after 30 years of keeping her lips sealed on the subject.
Fishel, Rider Strong, and Will Friedle have been looking back at their time on the set of Boy Meets World as co-hosts on the podcast Pod Meets World.
On the show, they have revealed some inside details and behind-the-scenes gossip from the sitcom which aired for 7 seasons before the series finale in May 2000.
Let's take a look at who Danielle admitted to having an off-screen crush on whilst filming the show. She revealed her long-kept secret on the latest episode of the Pod Meets World podcast which aired August 24.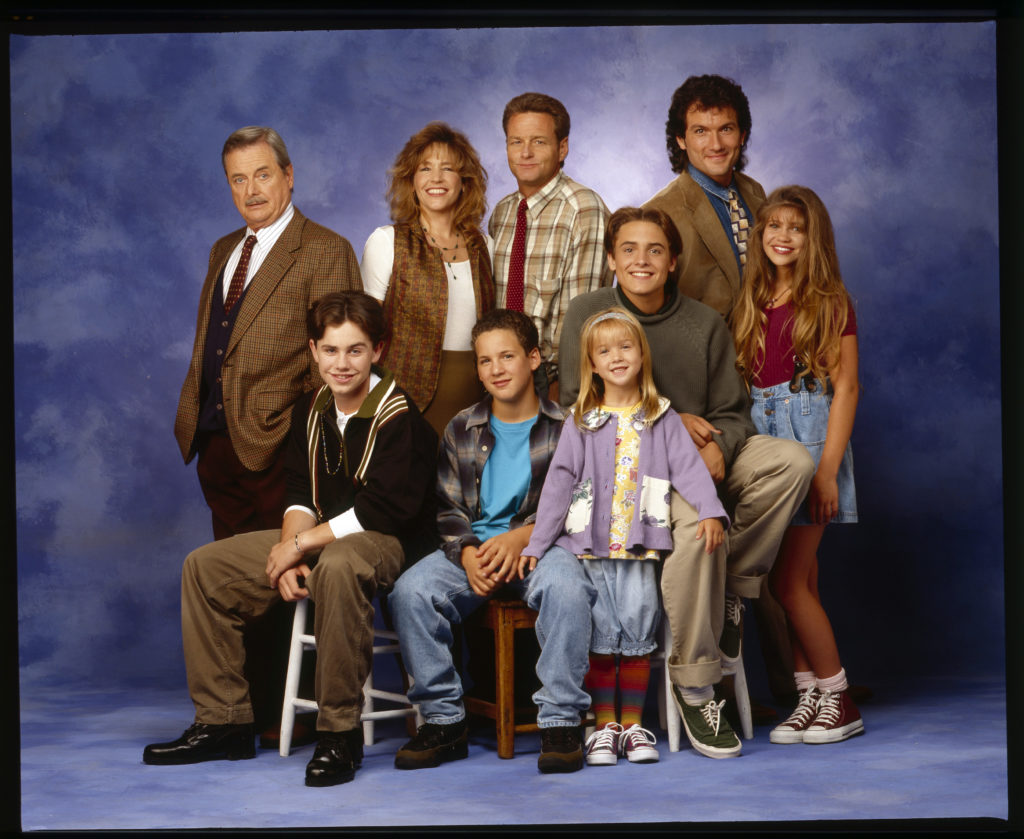 Danielle Fishel admits Boy Meets World co-star crush
Rider Strong, who portrayed Cory's best friend, Shawn Hunter, on the show was Danielle's off-screen crush early on in filming.
After reading a question from a fan, "Were there any off-screen romances or crushes?" Fishel quickly fessed up her childhood feelings, "I'll go first: I had a crush on Rider," she admitted.
Strong was seemingly shocked as he gasped at her confession before responding "Whaaat?! That's not true, you've never told me that!" He continued, "You saved that for 30 years?!"
The actress then explained that it had started "maybe later in Season 1, and definitely through Season 2." For a timeline of just how long ago Danielle has kept this secret under wraps, the first two seasons of the show premiered in 1993 and 1994.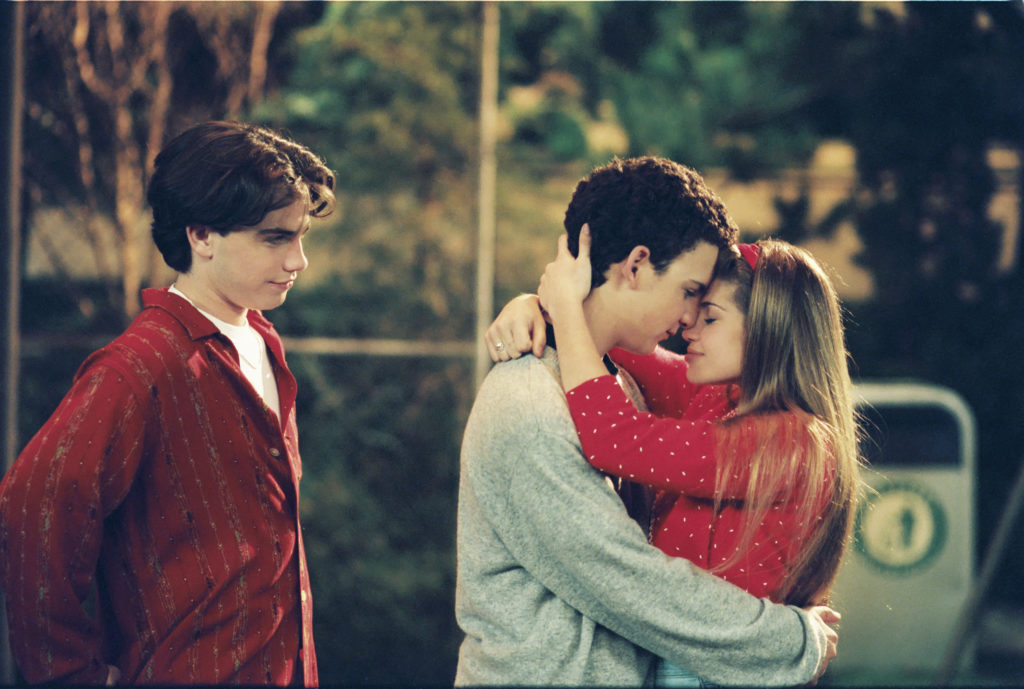 Danielle kept her Boy Meets World crush hidden for 30 years
Fishel is now 41 years old and happily married to Jensen Karp who she wed in 2018. However, she didn't hesitate to openly reflected on what her favourite thing about Rider was: "He was so smart, and, you know what? One of my favorite things about Rider, and it still stands to this day, Rider is very effusive. He will tell you how he feels. He is very free with his compliments, but he doesn't throw them out willy-nilly,"
She continued: "When Rider compliments you, it is thoughtful, it has meaning — it's coming from a very real place," she said.
Fishel reminisced on a time that stood out where she received a touching compliment from her fellow co-star whilst in an acting class: "I remember getting a very real compliment from Rider, like: 'You my friend are doing incredible work.'"
Following the compliment Danielle suddenly had this "feeling like, 'Oh, my God, I love you.'" However she remembers being nervous that she might have "annoyed" him in her role of Topanga.
Danielle reveals what she wrote in her diary
The actress also confessed that she found a diary that she wrote for three months whilst filming the sitcom. Danielle explained that she would "end the diary with like 'P.S. I love…' And then there's like four people I loved. And Rider was one of them!"
Danielle said that the pair later became best of friends as they matured into having "a very nice, deep friendship and we had very meaningful conversations."
Strong is now married to fellow actress Alexandra Barreto who he wed in 2013, and the couple welcomed their son Indigo just a year later in December 2014. Fishel and Karp share two kids, Adler, 3, and Keaton, who turned 1 yesterday, August 29.