The first three episodes of Titans season 3 just dropped on HBO Max last night. Fans are going crazy as all of their favourite DC characters return to our screens. However, many are wondering about Robin and Red Hood actor Curran Walters. We take a look at his height, age and his acting career so far.
Meet the Titans actor
Curran Walters is an actor and model from California in the US. Before becoming an actor Curran Walters modelled for clothing brands such as Tilly's, Brothers and Lee Jeans.
TV: What happened to Titan's actor Savannah Welch's leg?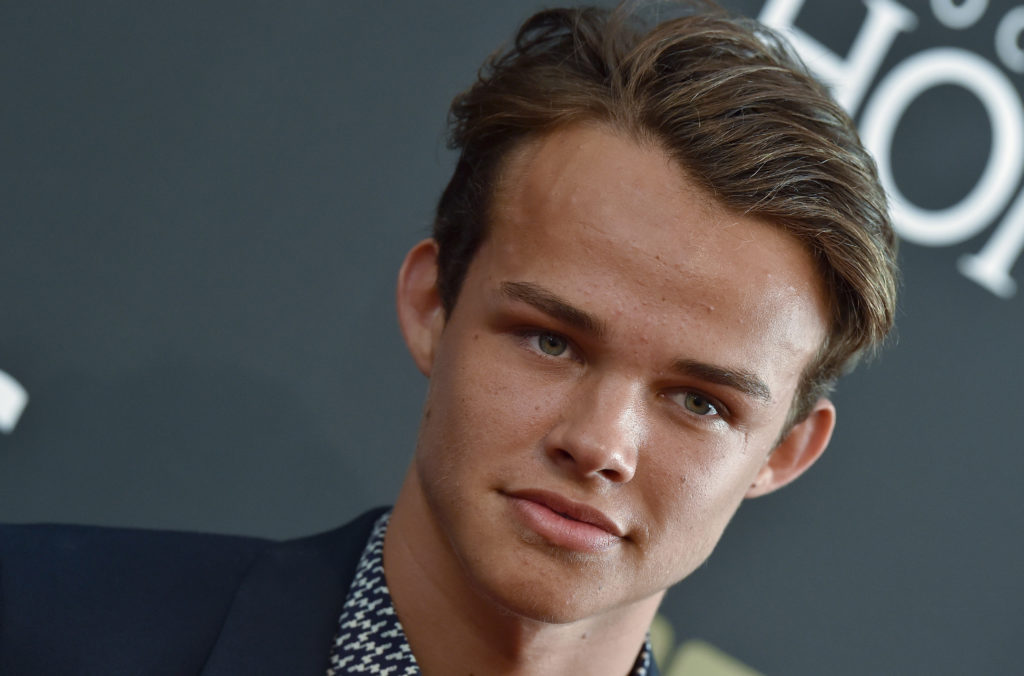 His first big break was in a commercial for Samsung Galaxy and also for the game NBA 2K15.
During his acting career he has starred in 20th Century Women alongside Elle Fanning, as well as in Do Not Reply and Game Of Silence. Fans may also know him for playing Evan in Girl Meets World.
What is Curran Walters' height and age?
According to his IMDB page Curran Walters is 5ft 8in. He was born on 16 Jan 1998 in Oak Park, California and is 23 years of age.
The star attended Oak Park High School and also has a younger sister named Harlowe.
CELEBRITY: What happened to Jess Walton's husband?
Who does he play in Titans season 3?
Curran Walters plays Jason Todd, aka Robin, in the HBO Max series Titans. He said he grew up watching superhero movies, specifically Spiderman, and can't believe he actually gets to play one.
Slight spoilers ahead…
As we have seen from the trailers the opening of season 3 revolves around Robin beginning to disobey Bruce Wayne and take matters into his own hands. Here we see the morally strict Robin quickly descend into the vengeful Red Hood.
Walters has said about his character's metamorphosis this season:
"I think it's been such a cool thing to be a part of. Obviously, his storyline has been around in comic books for so long, as well as in an animated movie. Being able to be given the opportunity to play the first live-action version of it is great. And I think it's a necessity for the storyline, so I'm glad we got to explore it."
MOVIES: Is A Journal For Jordan based on a true story?
Fans have taken to social media to express their love for Walters' portrayal of the character.
We can't wait to see what Red Hood does next. New episodes of the show drop on HBO Max every Thursday.
Related Topics