Courtney Hope has joined her mom to celebrate her birthday which she hails as the "greatest gift ever". The Y&R star feels super lucky to celebrate her mom's big milestone with her loving family by their side.
Actress Courtney Hope has been a fan favorite ever since she walked on canvas in 2017 as Genoa City fashion designer Sally Spectra in The Bold and the Beautiful. A year later, Hope was promoted to the main cast and continued her run on sister soap, The Young And The Restless.
The actress recently took to Instagram to gush about her mother on her birthday and judging by the photo dump, they had a wonderful time celebrating. Take a look for yourself…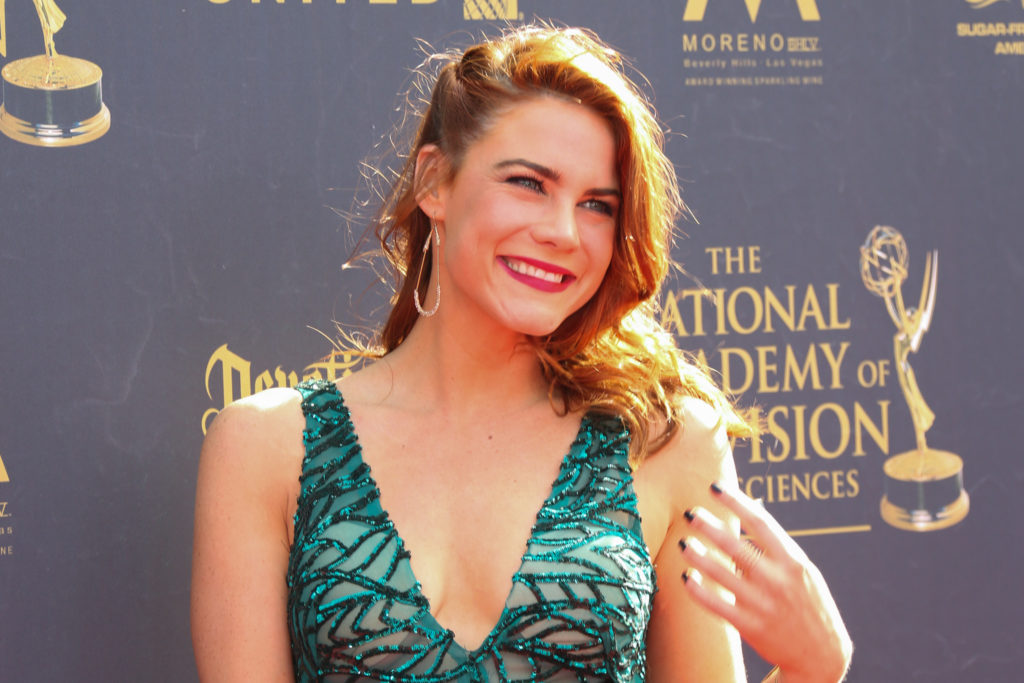 Courtney Hope celebrates mom's special day
Courtney Hope shared an Instagram post dedicated to her "beautiful and adorable mother" in celebration of her birthday.
In the caption, she wrote: "Thanks for being such a wonderful example of the balance between hard work and play! We love you so much!!!"
It appears Hope got her determination to succeed from her mother as she credits her for being a great example of how to "work hard."
Hope declared that she wanted to be an actress at the age of 3, but she wasn't taken seriously until she was 12 and secured a role in Walker, Texas Ranger. Courtney worked hard to achieve her dreams and is now an Emmy-award-winning actress – she gets it from her mama!
Courtney Hope and her mom are Leo twins
When one fan commented on the post asking "How does it feel to have your birthday so close to your mom's?" Hope replied saying that it is the "greatest gift ever." That's right, the duo are both Leo's and celebrate their birthday's within a week of one another.
Courtney was born on August 15, 1989, in Dallas, Texas, which means that she turned 33 years old just a week ago. The celebrations certainly haven't stopped, seen as it was her mum's birthday four days later on August 19th.
To mark the occasion, the family ventured out to The Greek Theater to watch a concert, all dressed in black, it's safe to say, the family looked like the coolest clan in LA!
Courtney Hope's mom is on Instagram
Hope's mom, Susan, has her own Instagram profile but it is a business page for Nuvision Media PR, where she represents her daughter. However it isn't just a log of all Court's achievements, she also made sure to honor her husband, Phil, for their 33rd wedding anniversary.
In a March 2019 video on Phil's Instagram page, he joked that he married his wife purely for her Irish heritage as they held St Patrick's Day celebrations.
Courtney celebrates parent's anniversary
Hope helped honor her parent's marriage which was truly a special occasion to celebrate as they had been married for 36 years.
In fact, Hope's parents have been together for 40 years and she notes that in that time they have been able to "take on life, support each other, love each other, have the best adventures and laugh together, through all the ups and downs."
Featuring a photo dump of her parents enjoying a boat ride, the 33-year-old thanked them for "being the best role models and supporting me and my brother, James through good and rough moments and showing us was true loyalty, commitment, and unconditional love is. I love you both!"
Related Topics