Prison Break premiered today 17 years ago, so have you wondered where the cast is now? Sadly, one actor has vowed he'll never return to the show.
Before the Stranger Things and Breaking Bad phenomenon, Prison Break was the must-watch show. Revolving around brothers Lincoln Burrows and Michael Scofield, viewers were gripped to their seats as Scofield devised an elaborate plan to help break his brother from his cell.
With over five seasons, the line-up has welcomed a host of Hollywood talent, though Scofield and Burrows are the only two characters to appear in every episode.
It's hard to top the success of Prison Break, but what have they been up to since the height of their TV stardom?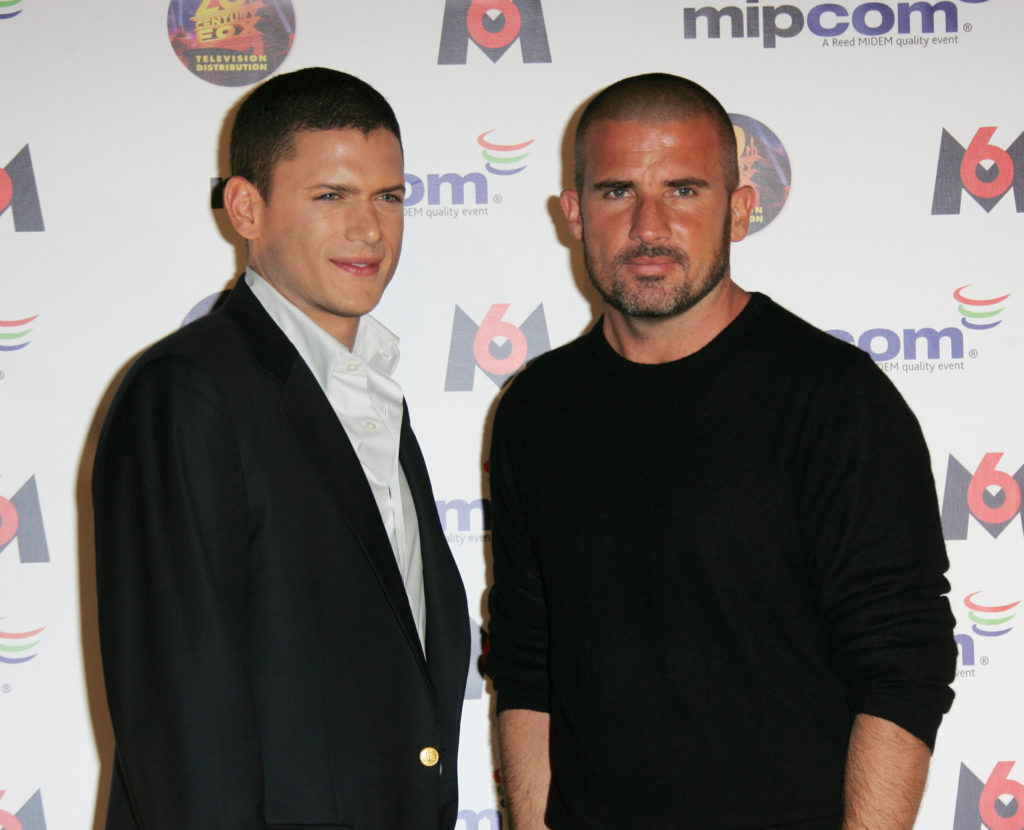 Dominic Purcell (Lincoln Burrows)
After his four-year stint as protagonist Lincoln Burrows, Dominic scored the role of Mick Rory aka Heat Wave on The Flash. Although he appeared on only five episodes of the hit CW show, he reprised the character on Superhero Fight Club, TV promo video to celebrate the season 3 finale of Arrow and the finale of The Flash.
Heat Wave continued into the DC universe of Supergirl, Arrow, Batgirl, and Legends of Tomorrow. Purcell led the latter for six seasons until 2021.
The 52-year-old split from his wife and the mother of his four children, Rebecca Williamson, in 2008 after 10 years of marriage. He has had an on-off romance with former 90210 actress AnnaLynne McCord since 2011, though the actress clarified they weren't dating in September 2021.
Wentworth Miller (Michael Scofield)
Like Purcell, Wentworth Miller joined the DC Universe and played Leonard Snart – also known as Captain Cold – on The Flash, Arrow, and Legends Of Tomorrow.
Aside from the superhero franchise, his most recent role was on two 2019 episodes of Law & Order: Specials Victims Unit.
In 2013, the actor came out as gay in his letter rejecting an offer to be honored at the St. Petersburg Internation Film Festival, citing disagreements against Russia's attitude towards homosexual males and females.
"As someone who has enjoyed visiting Russia in the past and can also claim a degree of Russian ancestry, it would make me happy to say yes," he wrote. "However, as a gay man, I must decline."
Miller continued: "I am deeply troubled by the current attitude toward and treatment of gay men and women by the Russian government."
The actor has since retired from portraying any straight characters and vowed he'll never return as Michael Scofield.
Robert Knepper (Theodore "T-Bag" Bagwell)
Knepper also joined a superhero TV show, but it wasn't The Flash. The actor, 63, became a series regular in the final season Heroes as Samuel Sullivan, a villain with terrakinesis – the ability to control geologic materials such as minerals, rocks and dirt.
Other major roles include The CW's iZombie, Showtime's revival of Twin Peaks, and Tom Cruise's Jack Reacher: Never Go Back.
Amaury Nolasco (Fernando Sucre)
Since Prison Break, the Puerto Rican actor has starred in several shows including Telenovela alongside Eva Longoria, Deception, and Hightown, though none have reached the success of crime drama.
Nolasco dated Once Upon A Time actress Jennifer Morrison for three years until 2012; his current relationship status is unconfirmed.
Marshall Allman (Lincoln "LJ" Burrows Jr)
Marshall Allman was just 21 years old when he made his Prison Break debut. Now age 38, he's mostly had one-episode appearances, and you can find him on everything from It's Always Sunny In Philidelphia to iZombie.
The actor is now a father of twins (born 2013) who he shares with wife and actress Jamie Anne.
Sarah Wayne Callies (Sara Tancredi)
After her time as Fox River prison doctor Sara Tancredi, Callies gained further recognition as The Walking Dead's Lori Grimes, though she was killed off after three seasons.
You may have also spotted the Illinois native in sci-fi drama Colony and The Long Road Home.
The actress hasn't appeared on screens since 2020, and that may boil down to her mom duties. Her daughter was born in 2007 and she has an adopted son, who was born in 2013.
Related Topics