Fans have shared their concern for The Bold And Beautiful's Ridge after the character was spotted with a bandage on his hand.
Over the week, as fashion was seen to take over soap with the Hope For The Future show, some fans couldn't help but notice Ridge was seen with a bandage added to his look.
Its feature has since sparked concern among soap fans online as some have shared their worries across social media while others have wondered if there was a reason behind it.
Bold And Beautiful fans spot Ridge with bandage on hand
Over the week, Bold and Beautiful viewers saw the Hope for the Future show unfold as its new season creations finally took to the runway.
The designer line at the center of the show combined the efforts of both Hope and Ridge's son Thomas and saw the Forrester Creations showroom come to life as the collection hit the catwalk.
However, while the focus was meant to be on the new clothing designs, some fans noticed Ridge was wearing a bandage throughout the event.
As Ridge took to the stage to share his thoughts on the new collection and his pride for his son's showstopper design, the character was notably seen with a bandage on his right arm.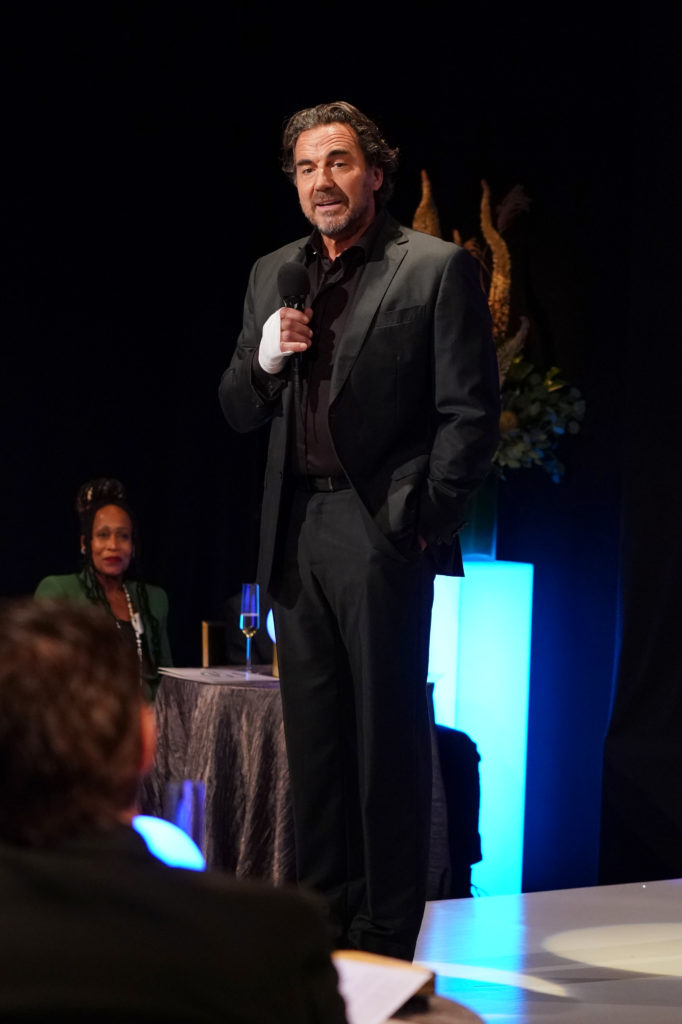 Soap fans share their concern over Ridge's hand
Following Ridge's appearance at the Hope For The Future fashion show, some fans wondered what he'd done to his hand. 
Some have since shared their worries across social media and others wondered if there was a particular reason for it.
One B&B viewer wrote on Twitter: "What happened to Ridges hand??" While another added: "What are they saying about Ridges hand? All bandaged up."
A third suggested the reason for the bandage may have been related to Ridge actor Thorsten Kaye as they noted how it doesn't serve a "storyline purpose."
Fellow B&B star Krista Allen portrays psychiatrist Taylor Hayes who recently reunited with Ridge again, was seen addressing her co-star's bandage-wearing on Twitter.
While responding to a fan query regarding Ridge and his hand, Allen penned: "Remember my hand was wrapped just a few months ago with no explanation either. We hurt ourselves off screen and hope no one notices lol."
Ridge actor Thorsten does not appear to have addressed the reason for his recent bandage-wearing on social media. However, GRV Media has reached out for comment.
Ridge star Thorsten Kaye is a soap veteran
Kaye is a familiar face to Bold & Beautiful viewers, having stepped into Ridge's shoes a decade ago in 2012. 
He is the third star to portray Ridge on-screen, Ronn Moss portrayed the character between 1987-2012, with actor Lane Davies having briefly also portrayed the character in 1992.
In his 10 years on the show, he has starred in almost 1,400 episodes, with his B&B role having also seen him nominated twice for a Daytime Emmy for outstanding performance by a lead actor in a drama series.
However, The Bold And The Beautiful is not Kaye's only feature in the world of soaps, as he has also had roles in classic shows, including All My Children and Port Charles.
Soap fans may recall he portrayed heartthrob Zach Slater in All My Children and doctor Ian Thornhart in Port Charles.
Related Topics